Ms. Biggs' students did an "Escape the Classroom" assignment today to review what they have learned about genetics.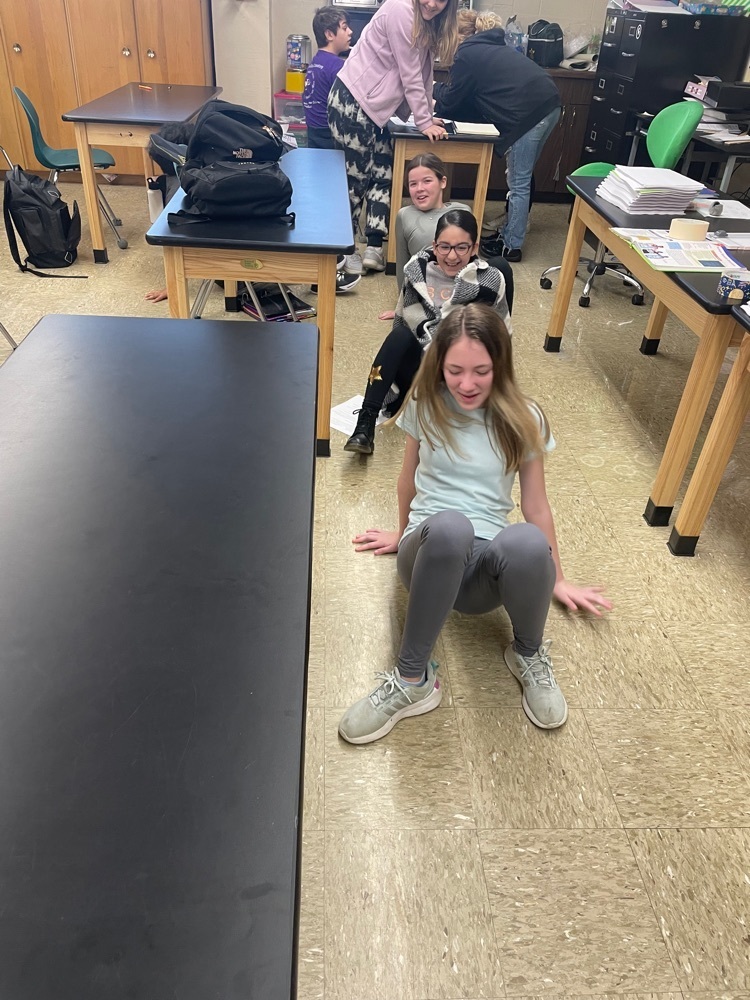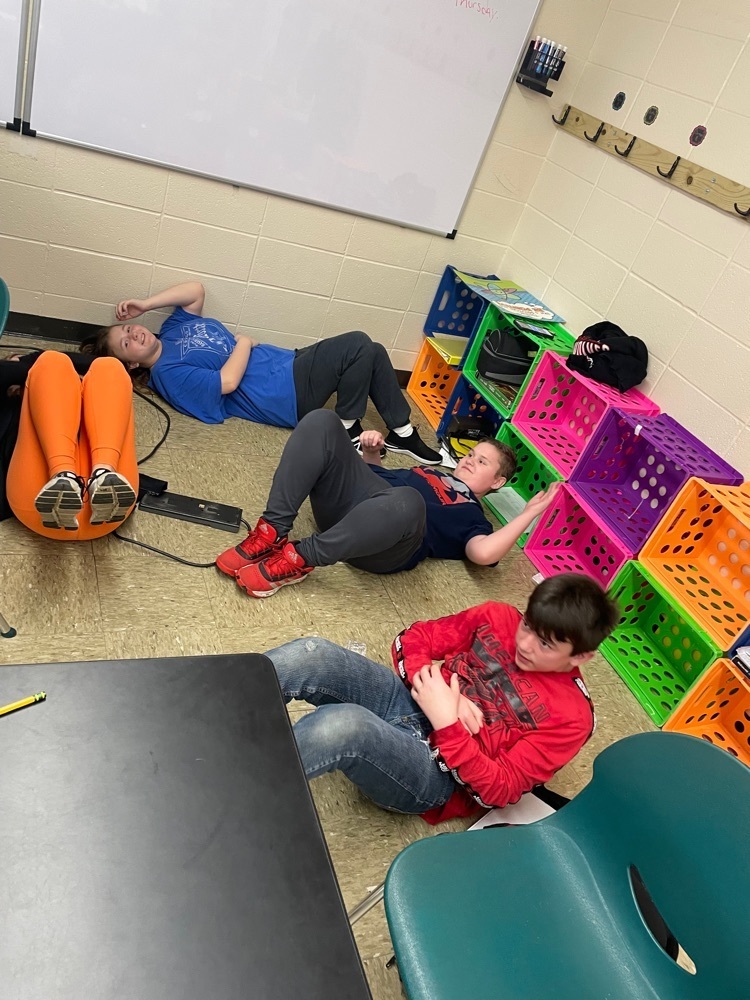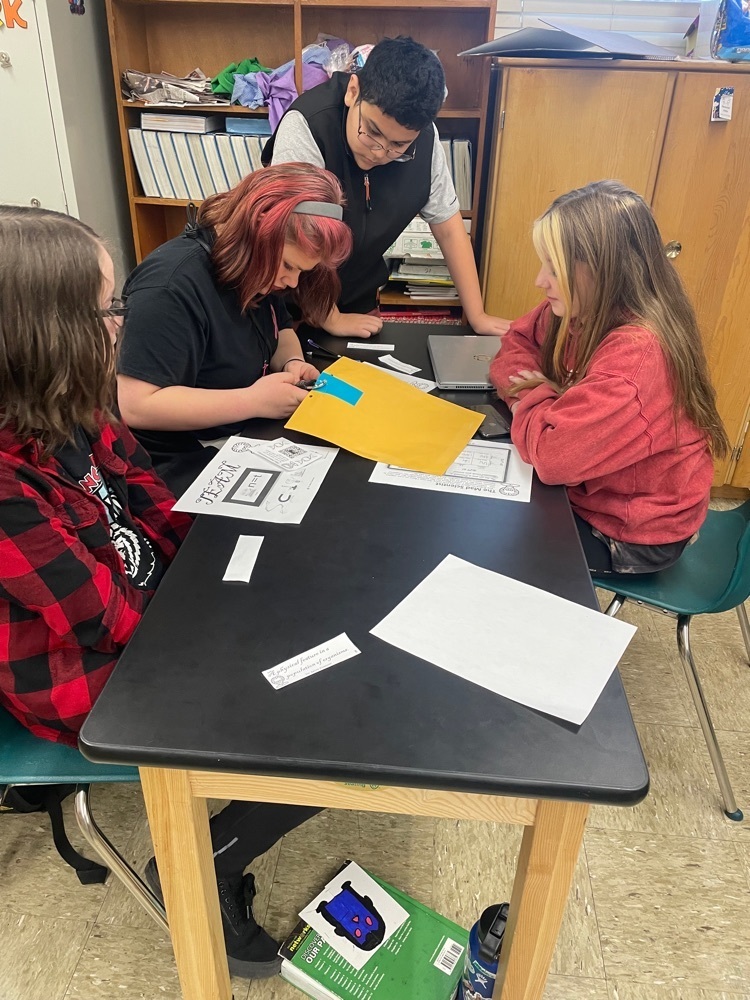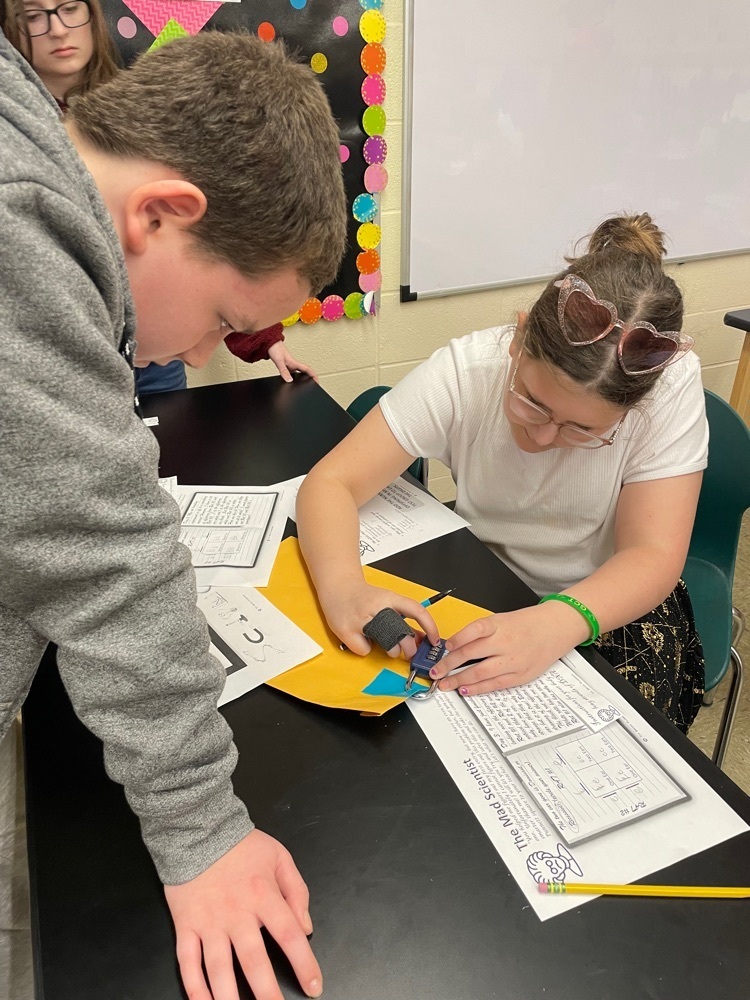 GCT will be using AMI Day 4 on Friday, February 3, 2023 due to unsafe road conditions. Please refer to building pages for AMI directions.

GCT will be using AMI Day 3 on Thursday, February 2, 2023 due to inclement weather and dangerous road conditions. Please refer to building pages for AMI directions.

GCT will be using AMI Day 2 on Wednesday, February 1, 2023 due to inclement weather and dangerous road conditions. Please refer to building pages for AMI directions.
The 6th grade chess tournament that was scheduled for this Thursday, February 2, has been cancelled and will be rescheduled at a later date.

GCT will be using AMI Day 1 on Tuesday, January 31, 2023 due to inclement weather. Please refer to building pages for AMI directions.

1-30-23 All GCT after school activities, including PLUS, will be canceled for this afternoon.

Due to the increasing chance of freezing rain, GCT will dismiss early today: PreK carline at 12:50 Kindergarten carline at 1:15 All other buildings' carlines at 1:30 All buses will be running 1 hour 30 mins early No after school activities As always, safety is our top priority.

GCT will need to be dismissed early today. Early dismissal will allow the time needed to be sure all buses return safely ahead of the forecasted weather. We want to notify our patrons as early as possible so they can make necessary arrangements, therefore, we will be sending out push notifications very soon. PreK carline will start at 12:50 Kindergarten carline will start at 1:15 All other carlines will start at 1:30 All buses will run 1 hour and 30 minutes early...buses will line up at elementary at 1:28 All after school activities will be canceled As always, safety is a priority. All faculty/staff can be dismissed after carlines and buses have left campus. At least one administrator will remain in the building until all buses are empty. Thanks, Scott Gerrish Superintendent Greene County Tech School District 5413 West Kingshighway Paragould, AR 72450 870-236-2762 #stayGoldenEagles
Mrs Haley Tyler's class read a the short story "Tuesday of the Other June" which focuses on bullying. Students completed a research writing assignment and created a poster encouraging others to stand up against bullying.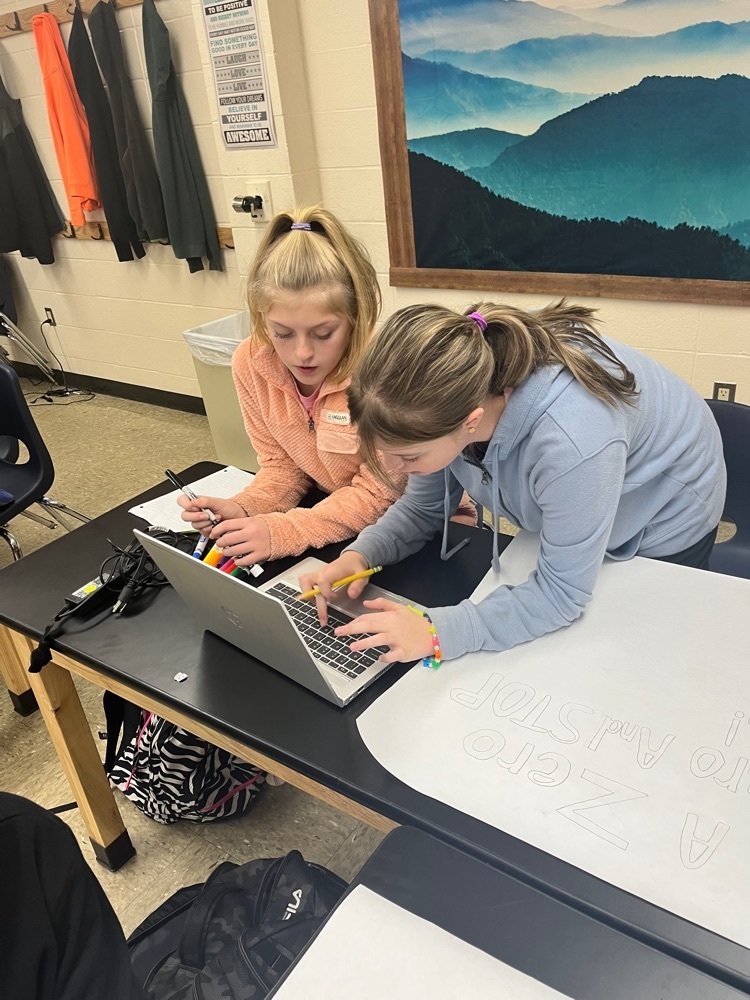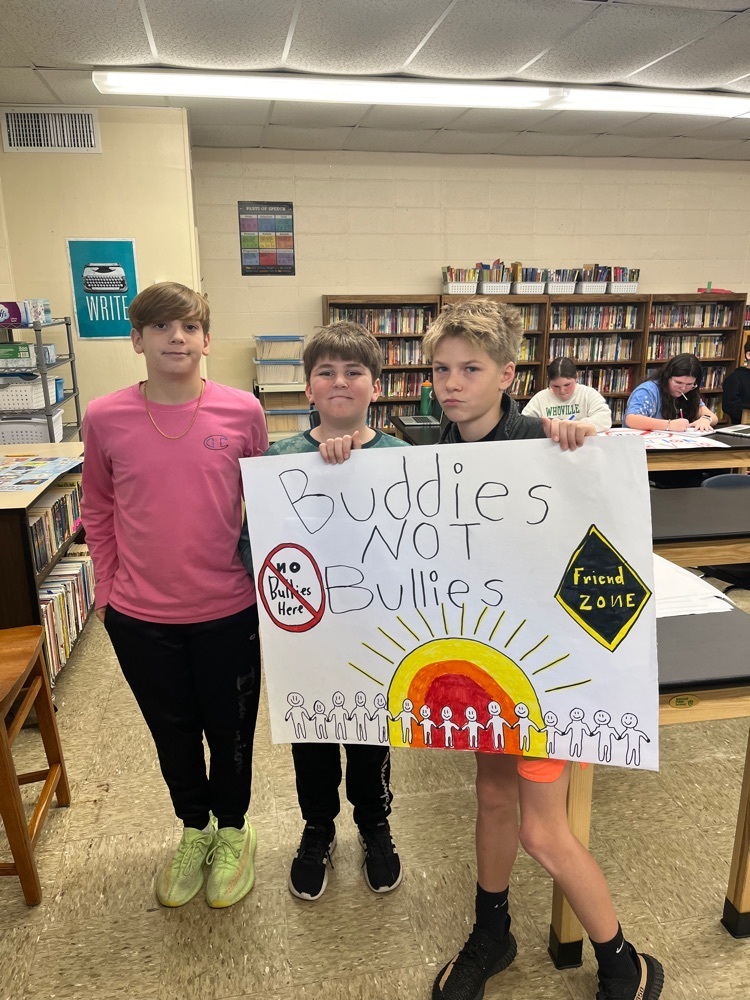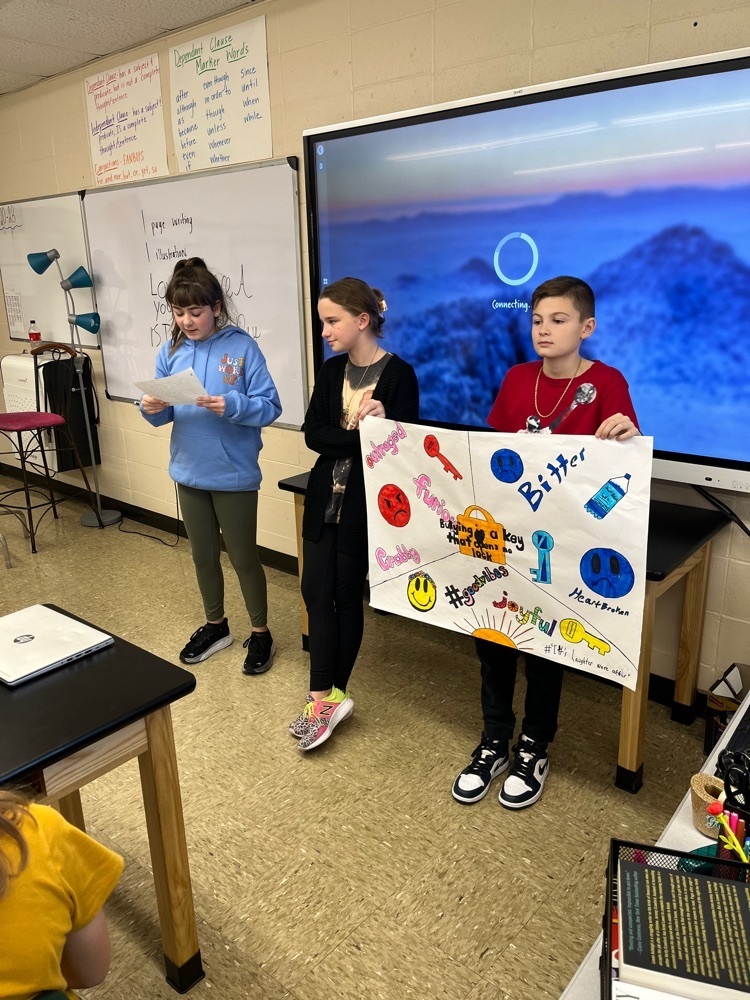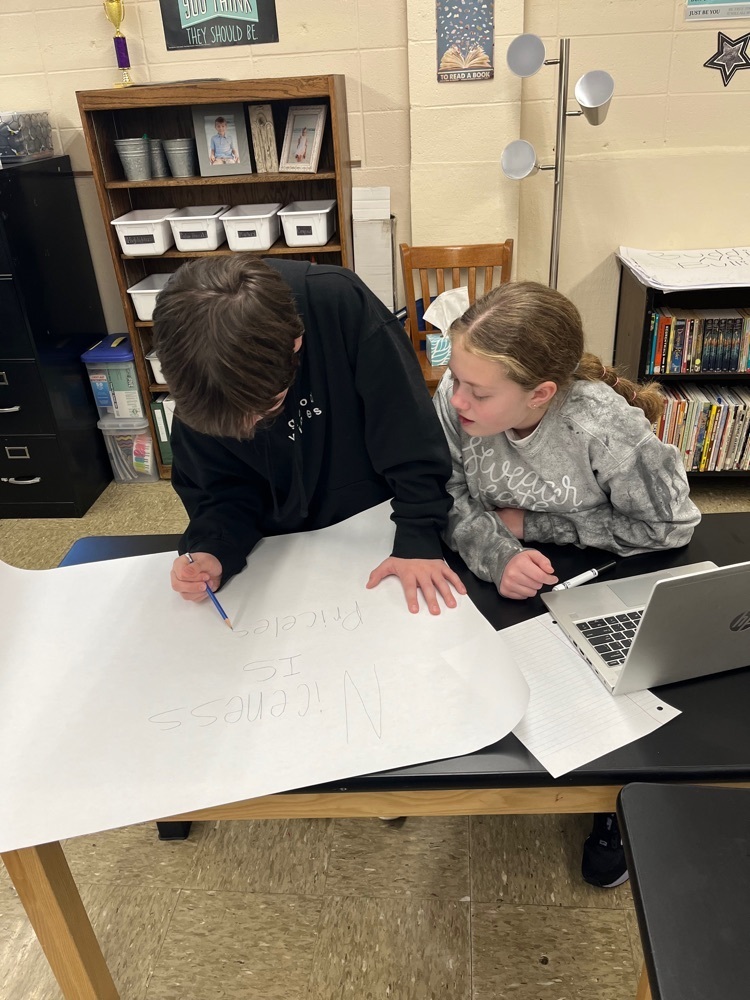 Mrs. Kim Hunt's HeartBridge class takes a "mental health walk" after sharing something "good & positive" regarding themselves each week. Their mental health walk consists of taking food to the food pantry on campus. The students believe since the class is called "HeartBridge" that they should show "heart" for those in need in our community. The students bring nonperishable food items throughout the week to replenish the Free Little Food Pantry on the main campus. The students actually got to witness someone stopping to get food one day! They then continue our health walk and use the now empty bags to pick up trash on campus. We are proud of Ms. Hunt's HeartBridge class for their "heart" and efforts to make a difference!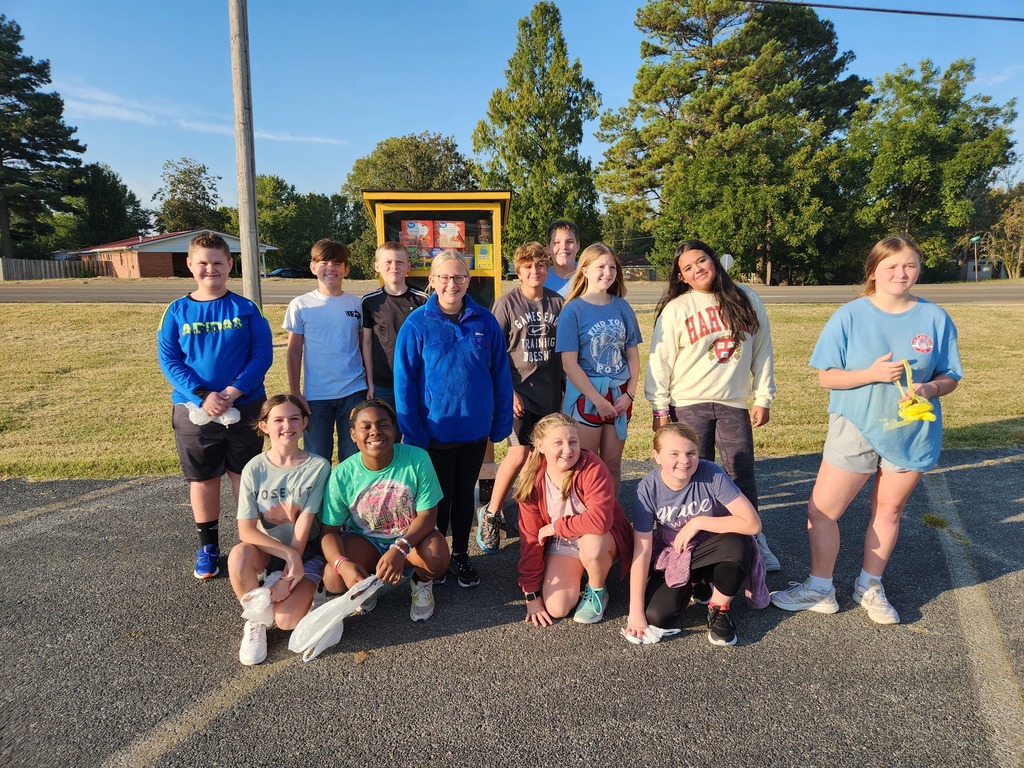 Please note that Greene County Tech School District does not allow Valentine deliveries for Students or Faculty.
All of Mrs. Puckett's 6th grade Literacy classes worked in groups today to apply the knowledge they have developed about Nonfiction Text Structures. Each station the groups visited had them complete various tasks and test their knowledge. They had a great time today!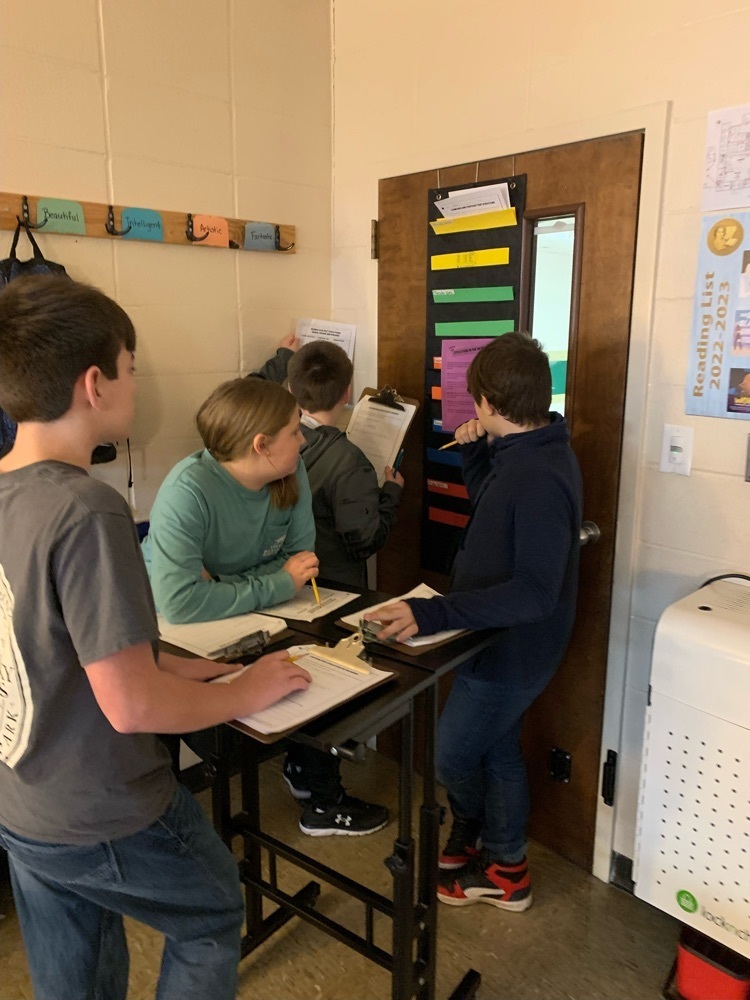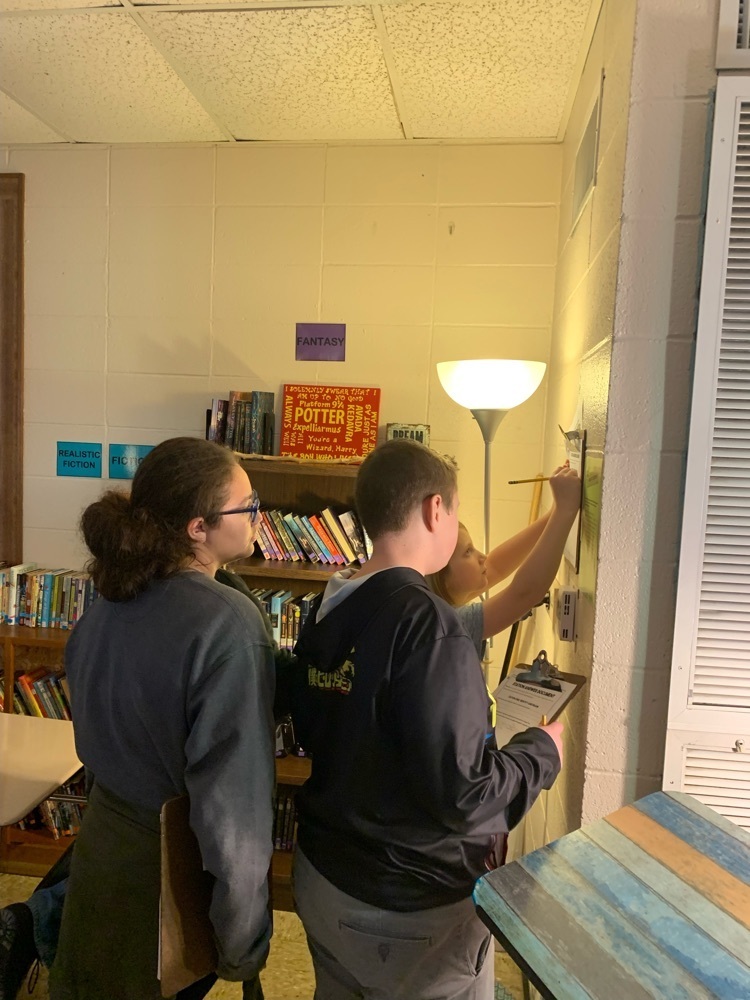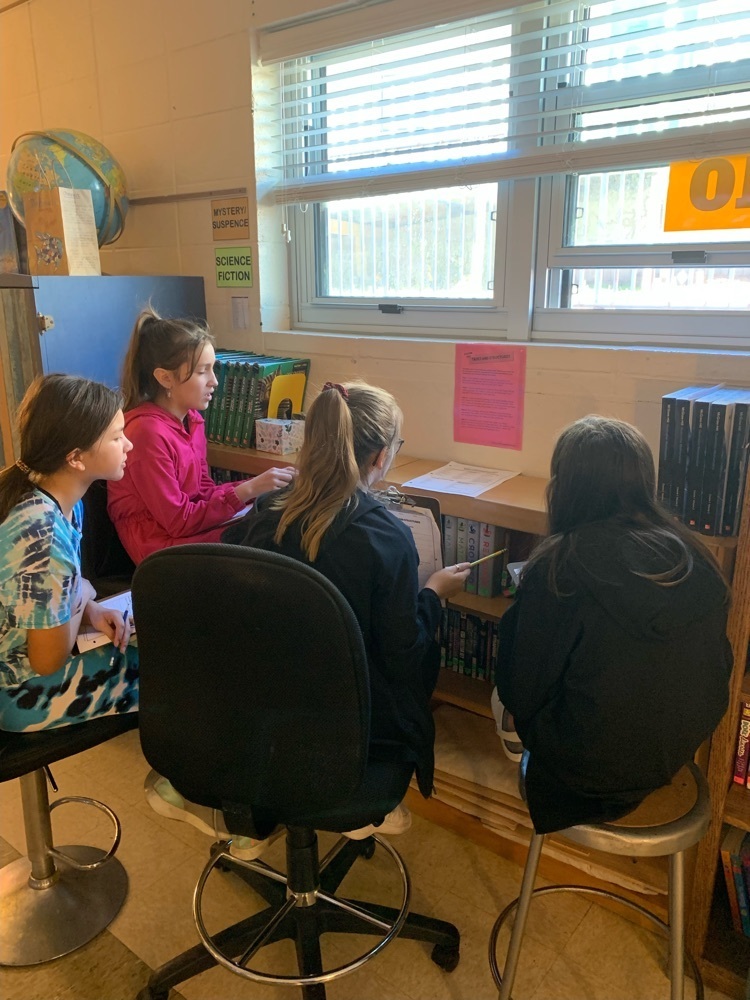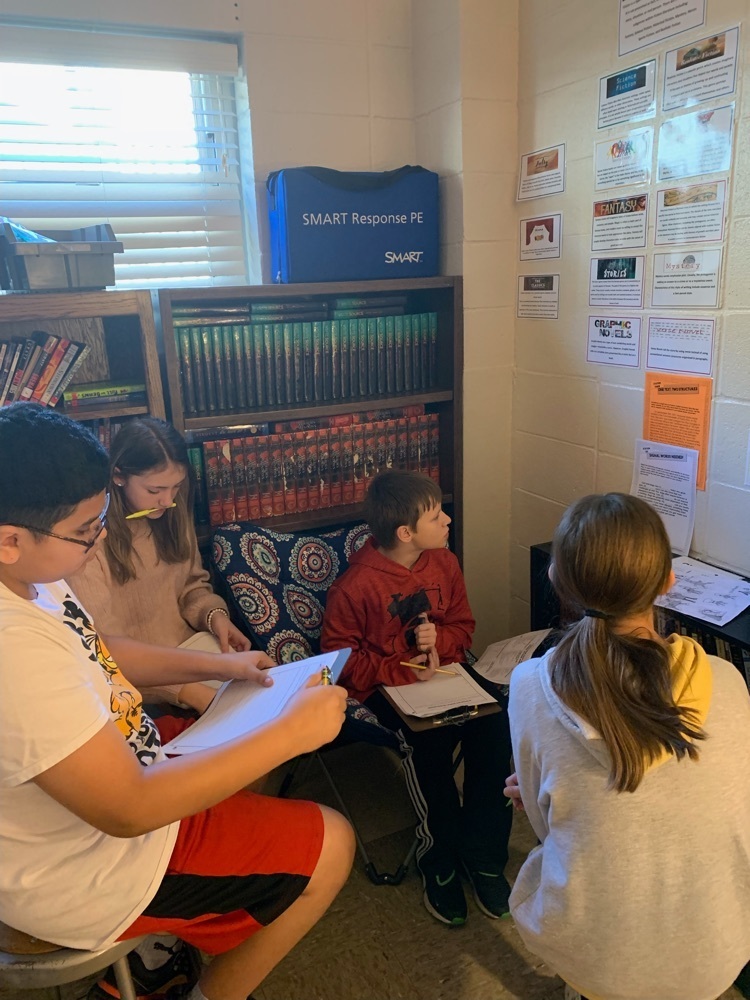 Tomorrow, Friday, January 27 is the last day you can get your child's yearbook personalized. It is also the last day, you can purchase a yearbook for $40. Pricing after January 27 will start at $45. Order Now!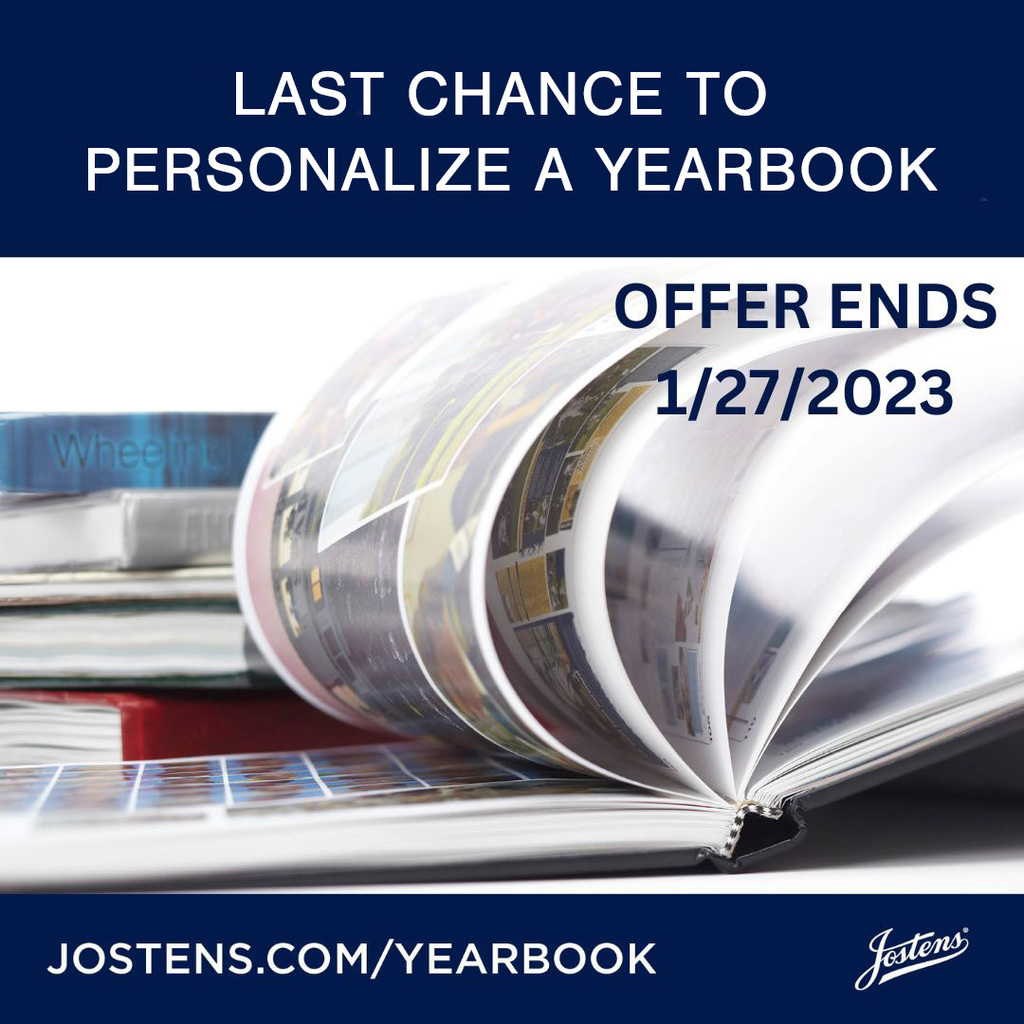 A Greene County Tech school bus was struck by a vehicle that crossed over into the bus lane this morning in front of GCT Primary school. There were only minor injuries and parents of those involved have been contacted. Thank you for your patience this morning as we adjusted some carlines on campus.
GCT Middle School 2022-2023 Yearbooks! Friday, 1/27/23, is the last day that you can get your yearbook personalized and it is also the last day for the $40.00 base price. Starting 1/28/23, the base price will increase to $45.00 and personalization will no longer be available.
www.jostens.com/personalize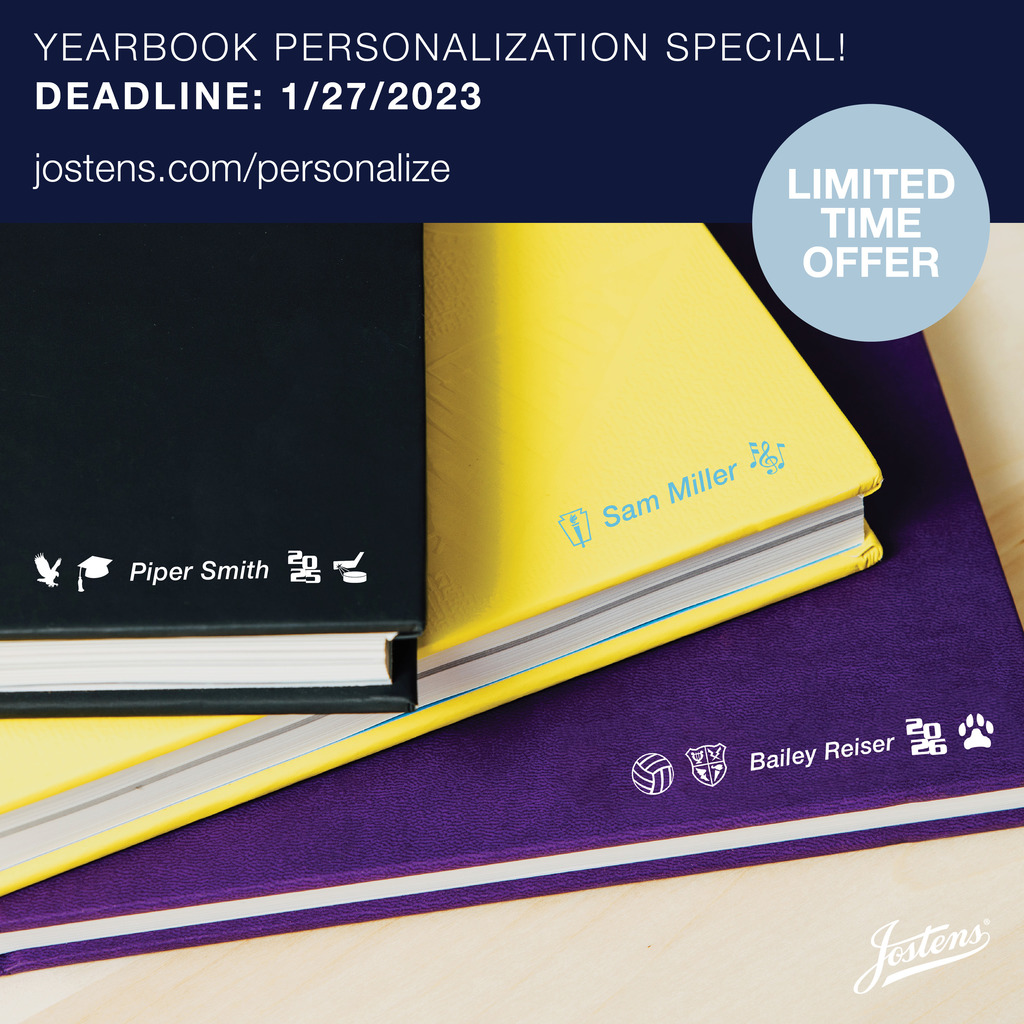 Congratulations to GCT students Molly Baker-Huynh, who received 1st place and Ryker Hudson who received 2nd place in the Greene County Spelling Bee!

On Thursday, January 12, 2023, law enforcement notified the Greene County Tech School District of an investigation involving stolen property in the community. During this investigation, they discovered that a GCT Jr. High student brought a handgun to school last Friday with the intent to sell, and money apparently changed hands in this transaction. The students involved have been removed from campus pending the police and school investigations. It is not believed that the gun was brought with the intent to threaten or harm any student or staff. The District is cooperating with law enforcement and conducting its own internal investigation. Safety of our students, faculty, and staff is always a top priority. Scott Gerrish, Superintendent

Congratulations to GCT Middle School students of the month for December. 6th grade: McKenley Blagg, Henry Blomberg, Lilly Cancilla, Marley Gill, John Hollis, AJ Hopkins, Tyler Morris, Andi Potter, Elena Sexton, Jett Sims, Braxton Smith, & Tucker Tarry. 7th grade: Bryson Palfrey, Maryn Thompson, Laura Ochoa, Foster Ash, Charley Richmond, Monika Sutfin, Caleb Farrer, Zakary Gladish, Aden West, Ella Songer, Kyra Bradford, Will Appling, Cambria Hurt, & Wesley Young.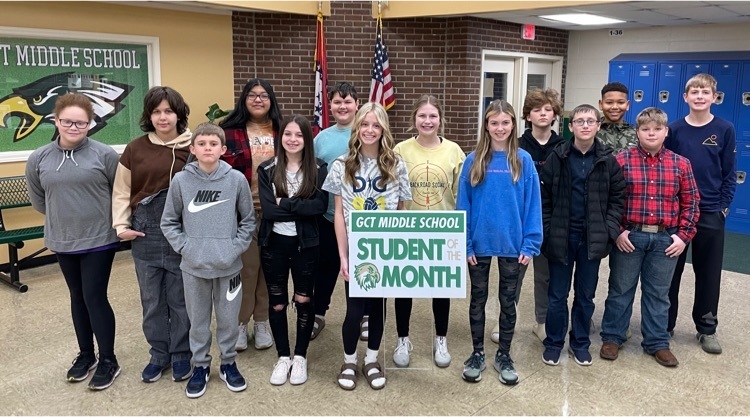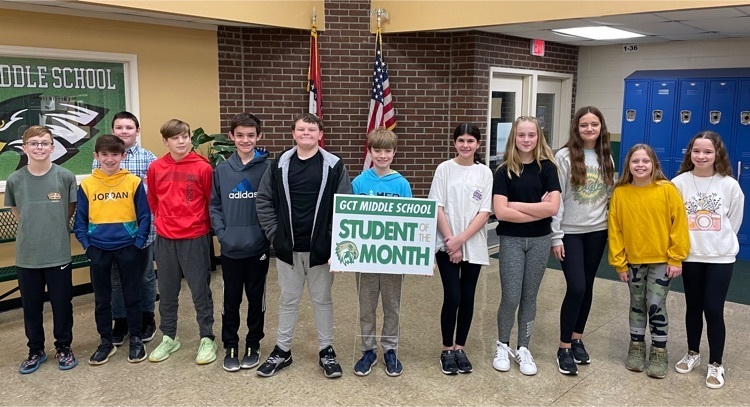 Reminder that Greene County Tech Schools will not be in session on Monday, January 16, 2023.