St. Patrick's Day Fun 🍀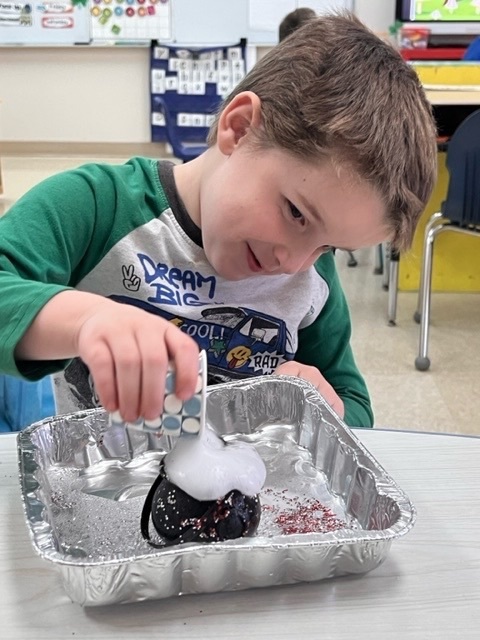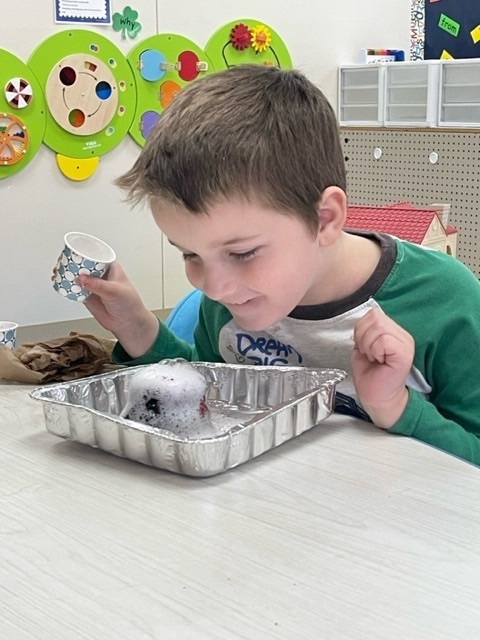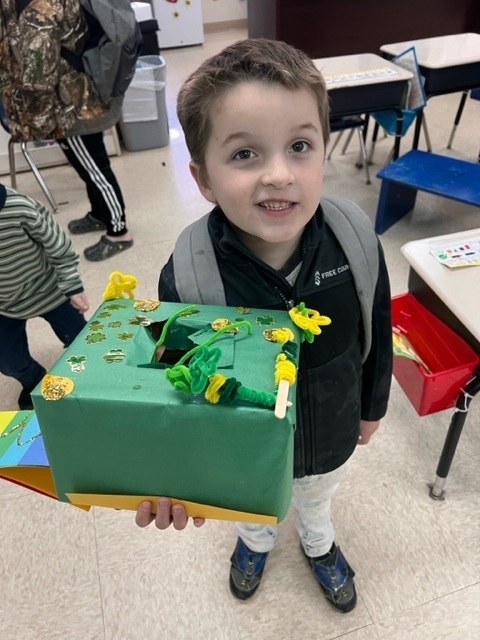 Spring Break for Greene County Tech Schools will be March 20th-24th. Please enjoy your break and stay safe. Students will come back to campus on Monday, March 27th.
Mrs. Brinkley's Class ☘️ We built rainbows and wrote short sentences about what they would do if they found a pot of gold ☘️💚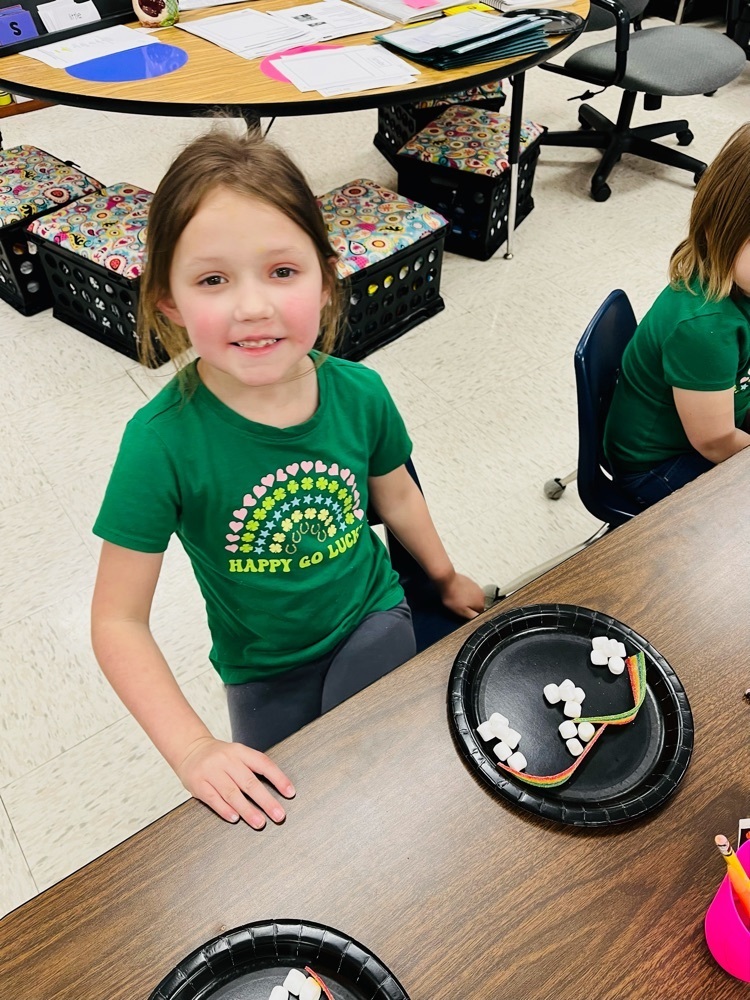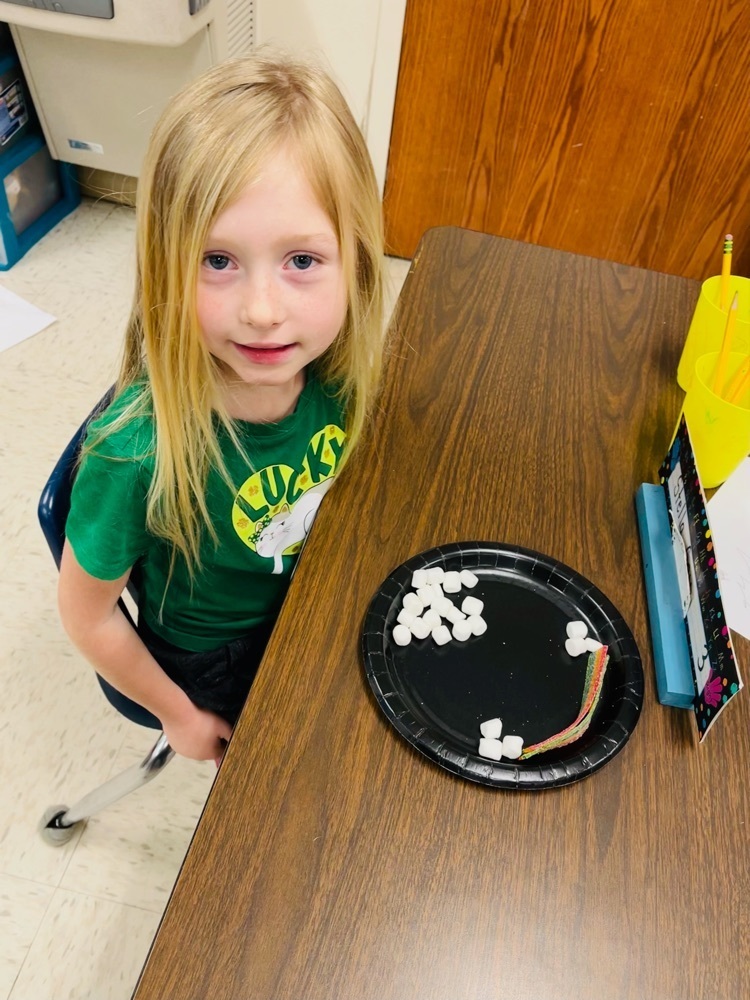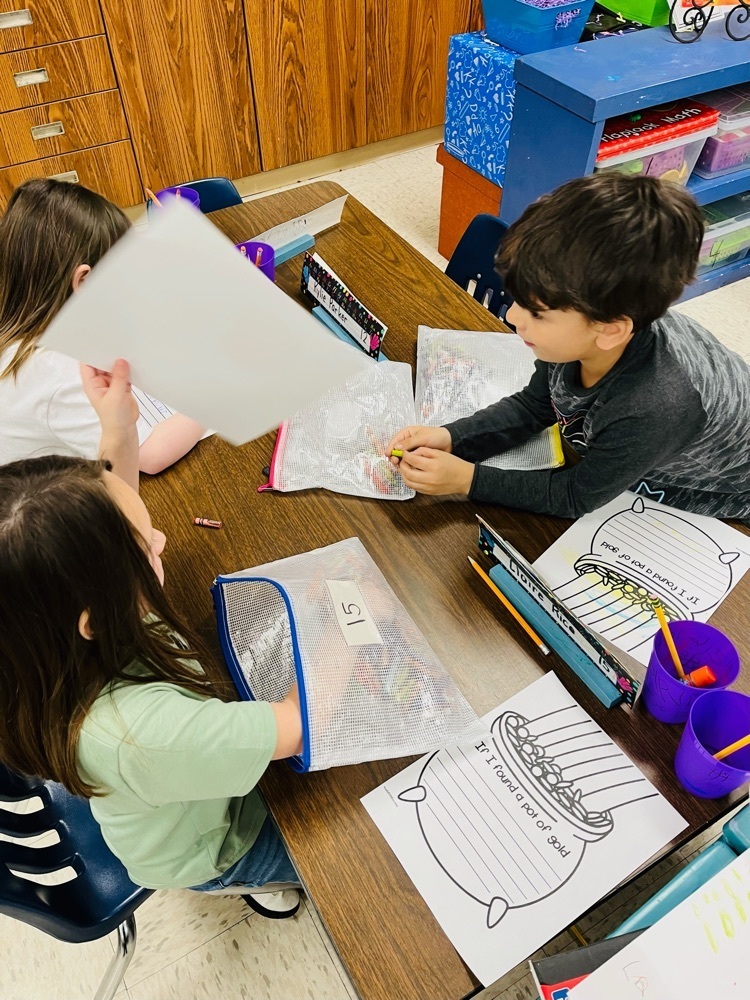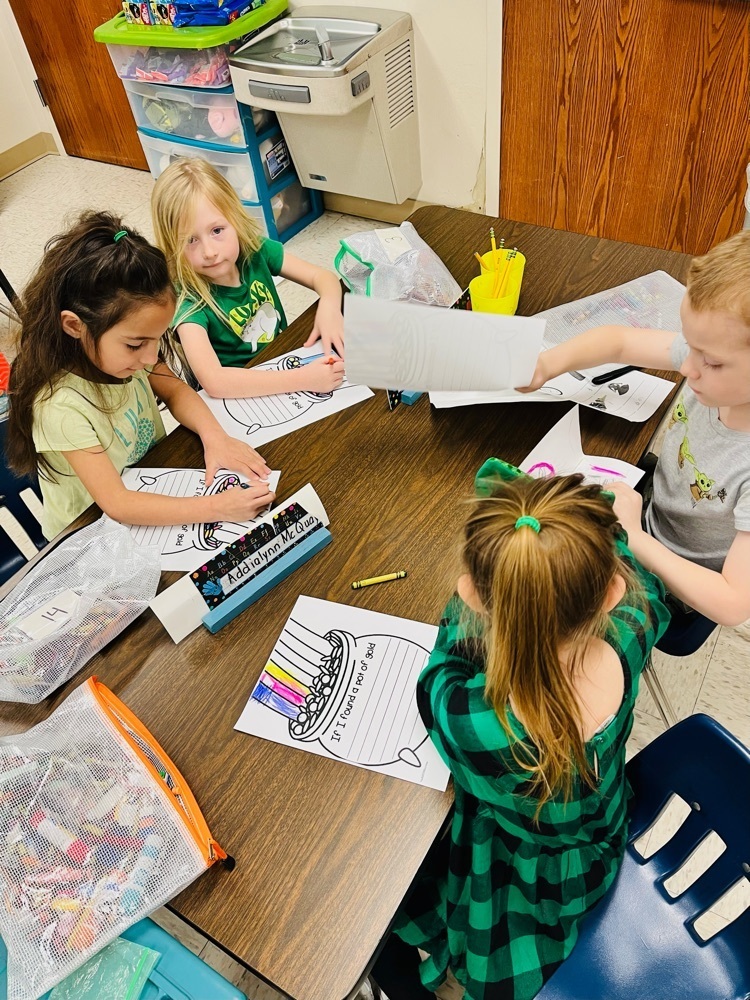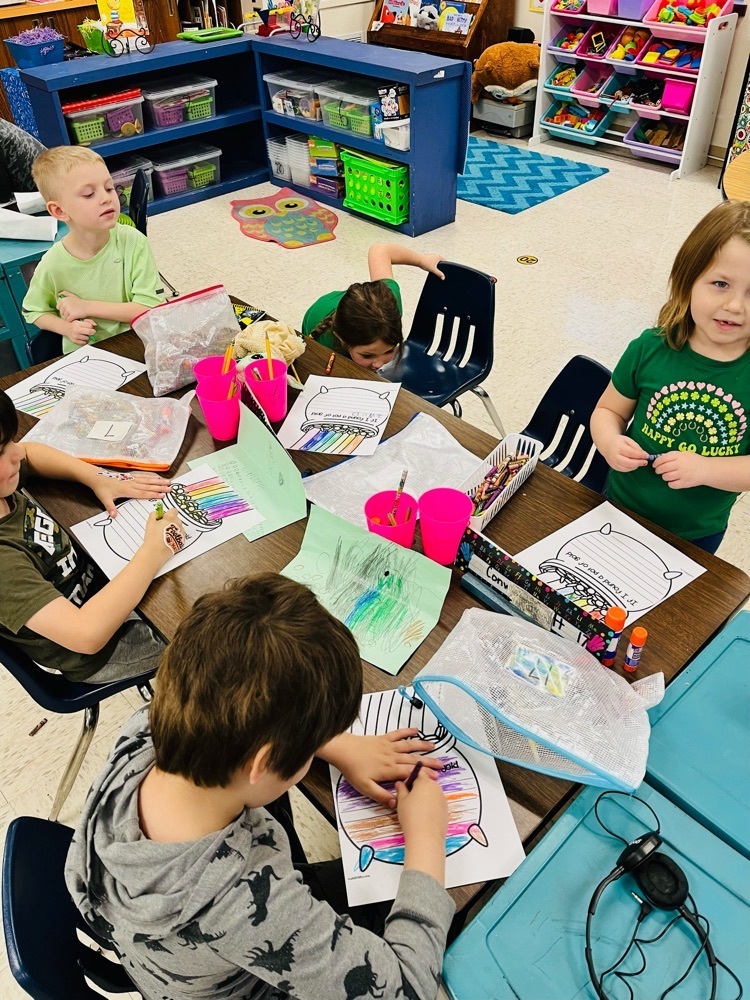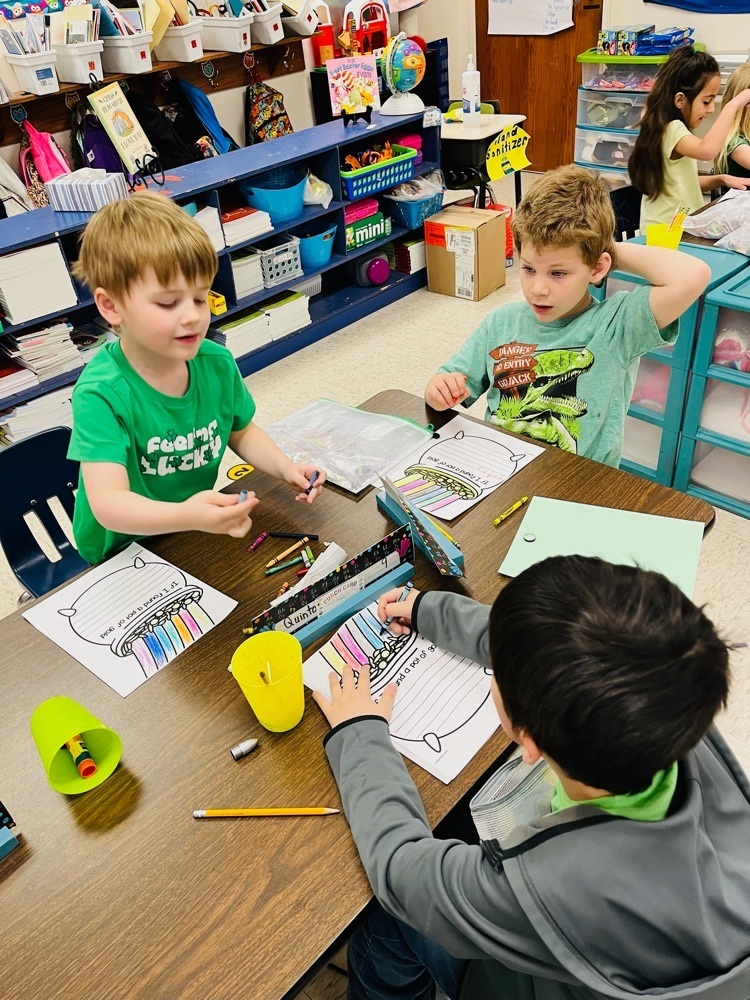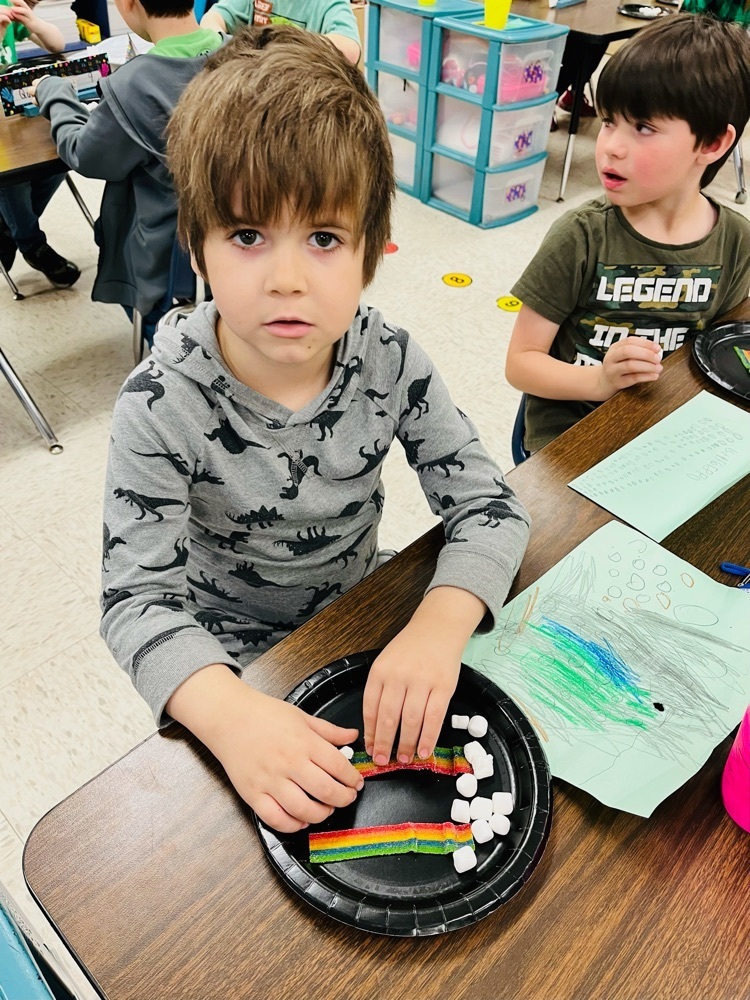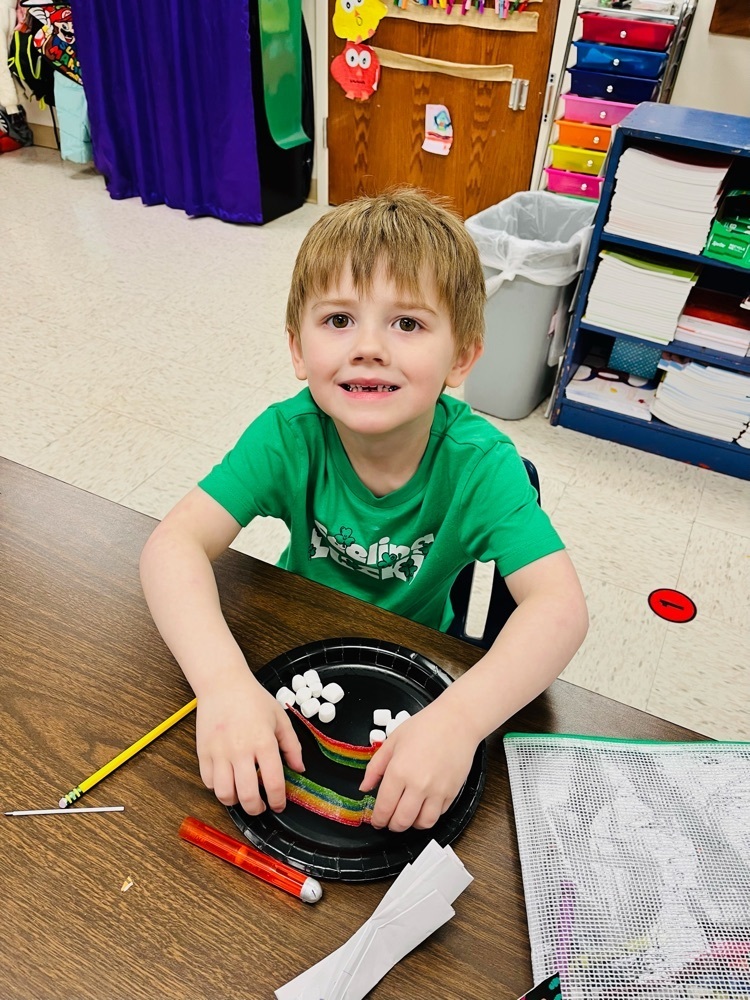 I have uploaded all upcoming events for Primary in our document section. We hope you all have a wonderful Spring Break!!!
Mrs. Kathi's class made Leprechaun houses for a STEM activity!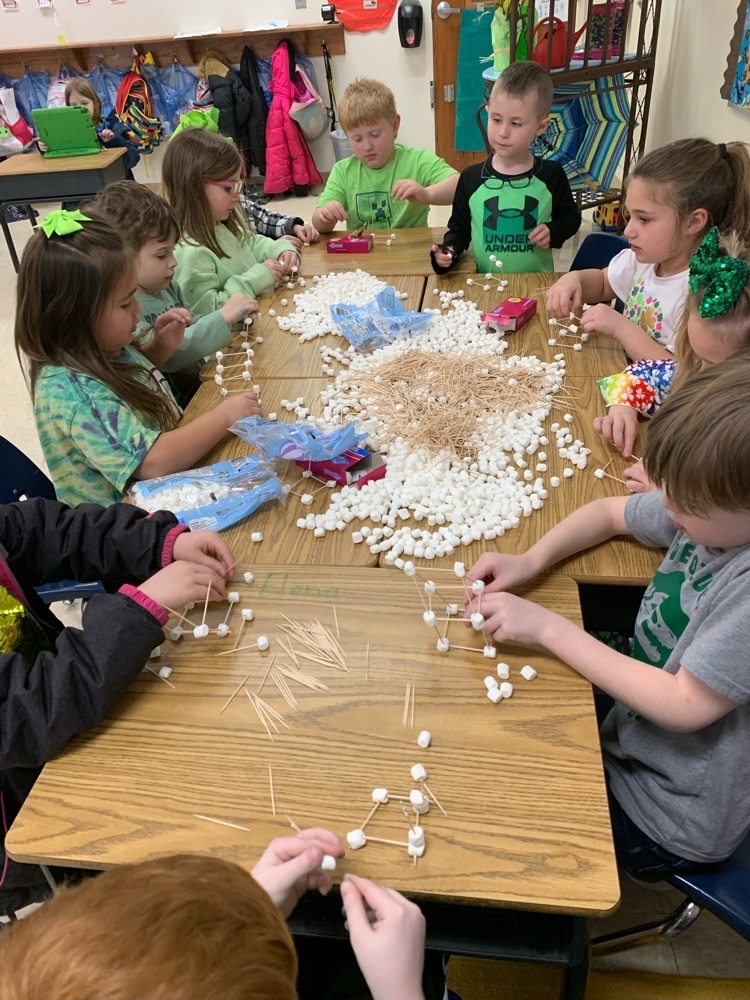 Mrs. Herget's Class💚💛 To go along with our Knowledge unit on Colonial times my class made clothes for their paper dolls. They got to design, cut, & glue fabric.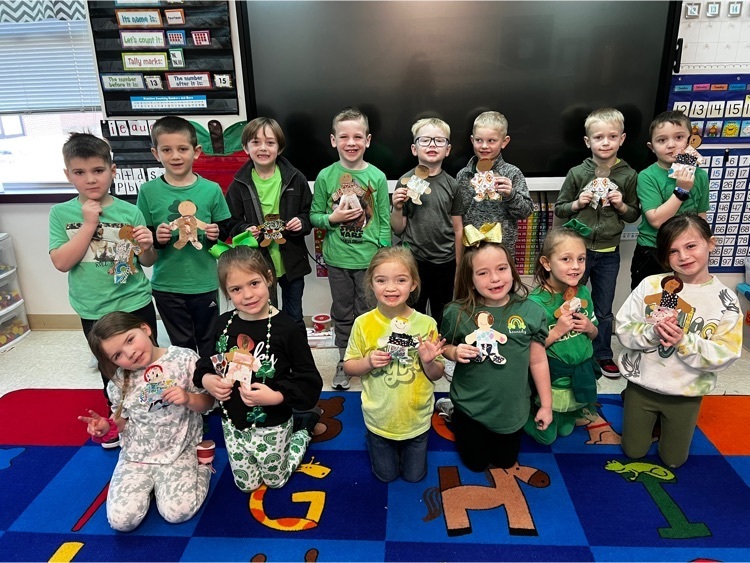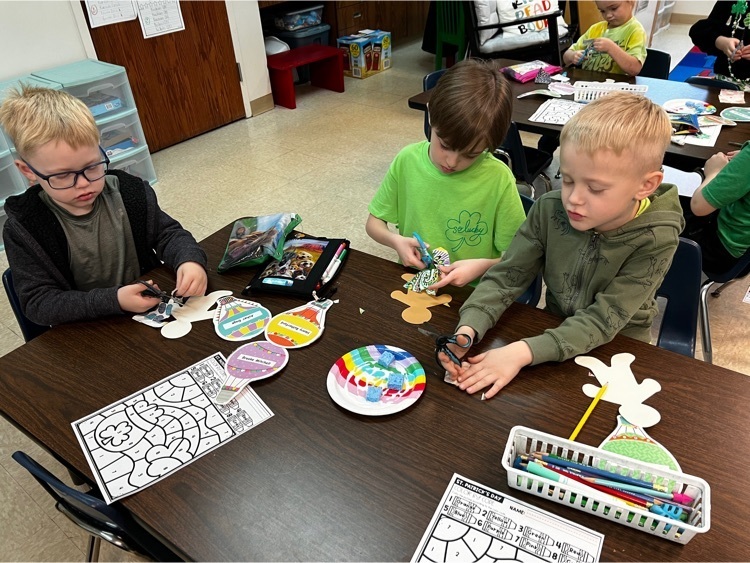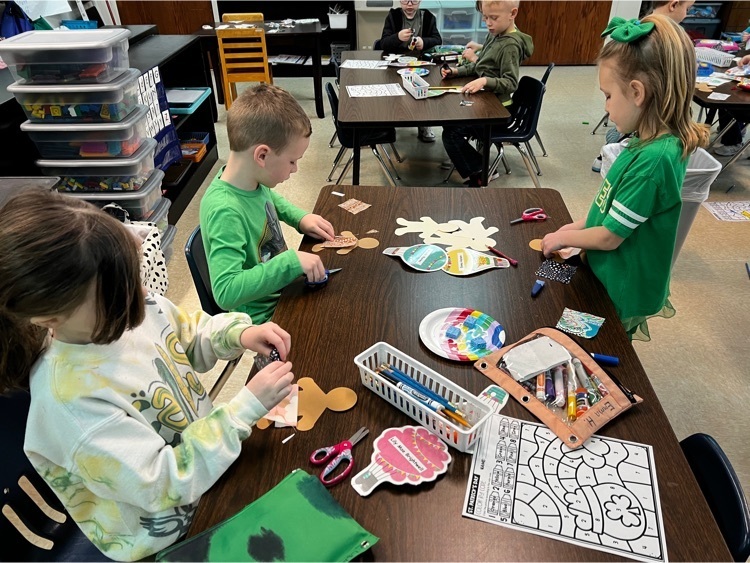 Mrs. Rebecca's class read the book How to Catch a Leprechaun. They made creative traps. Unfortunately, they were not lucky enough to catch one this year!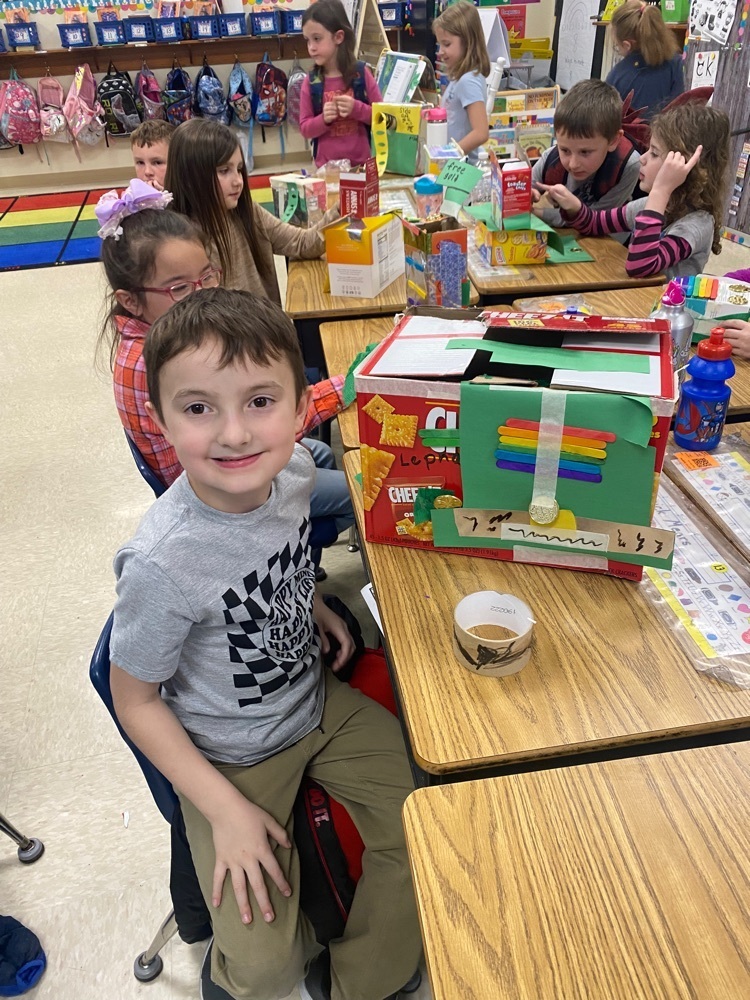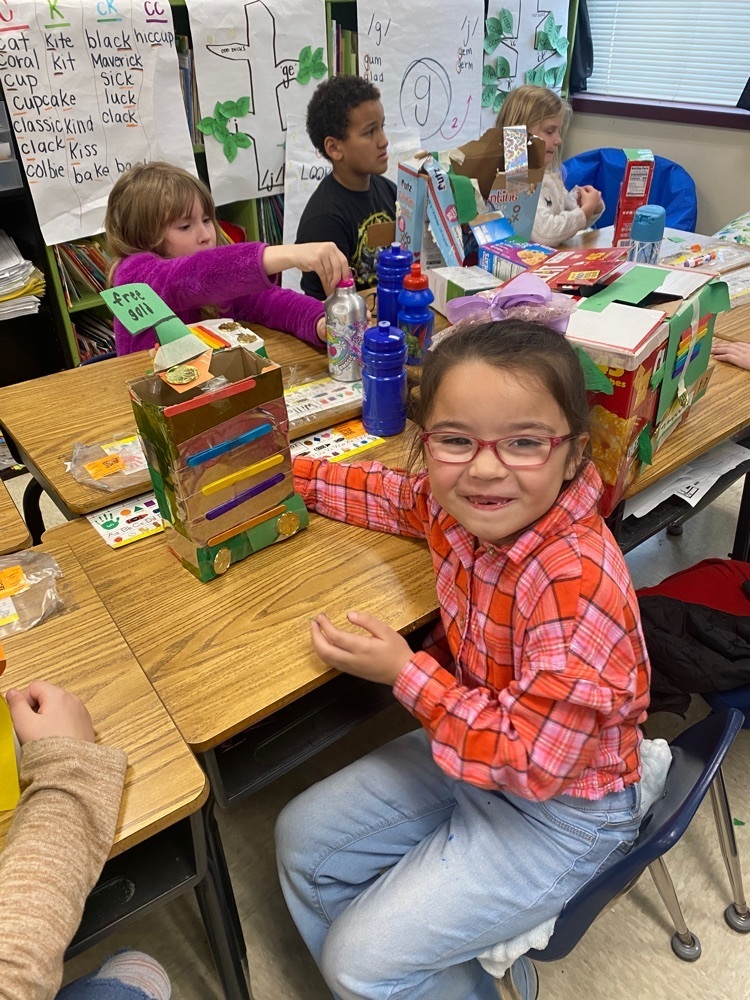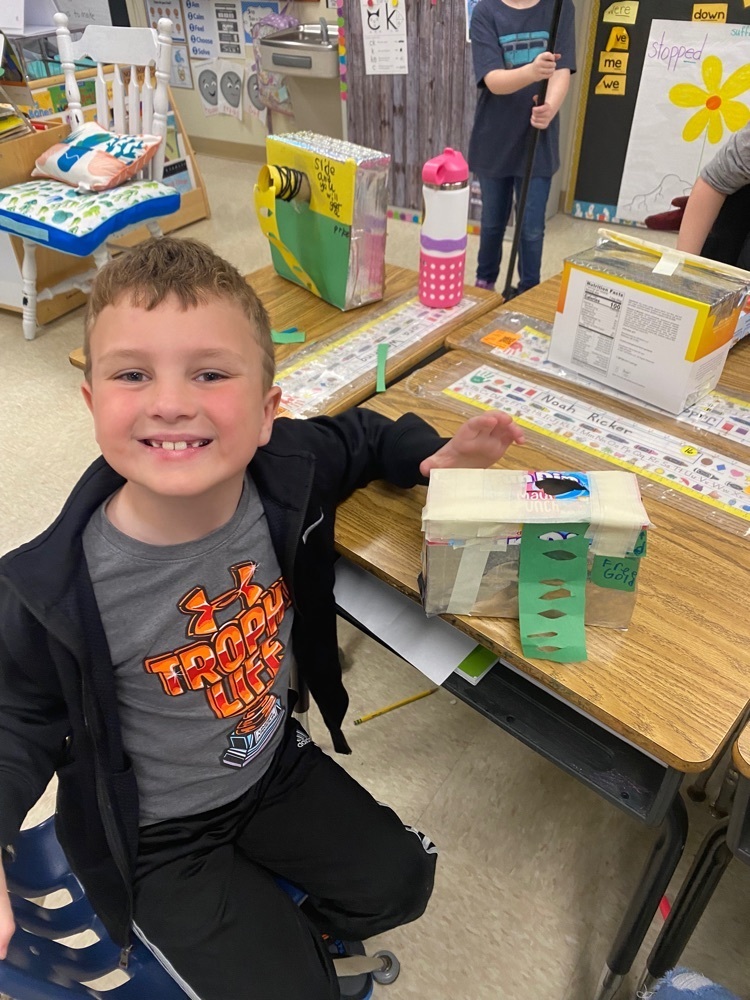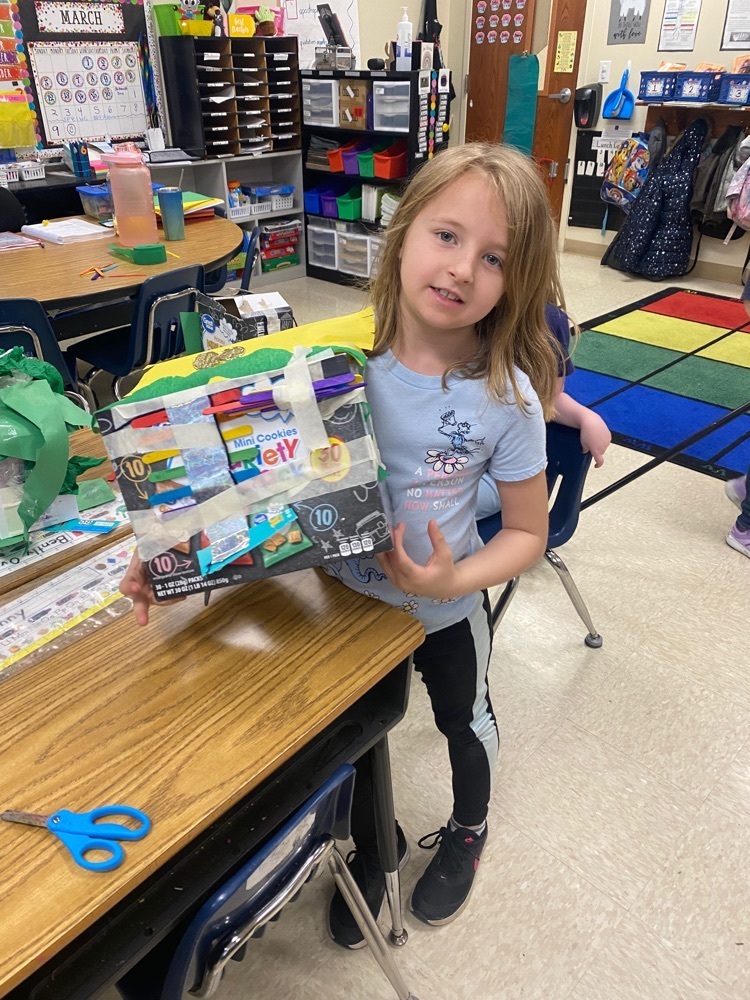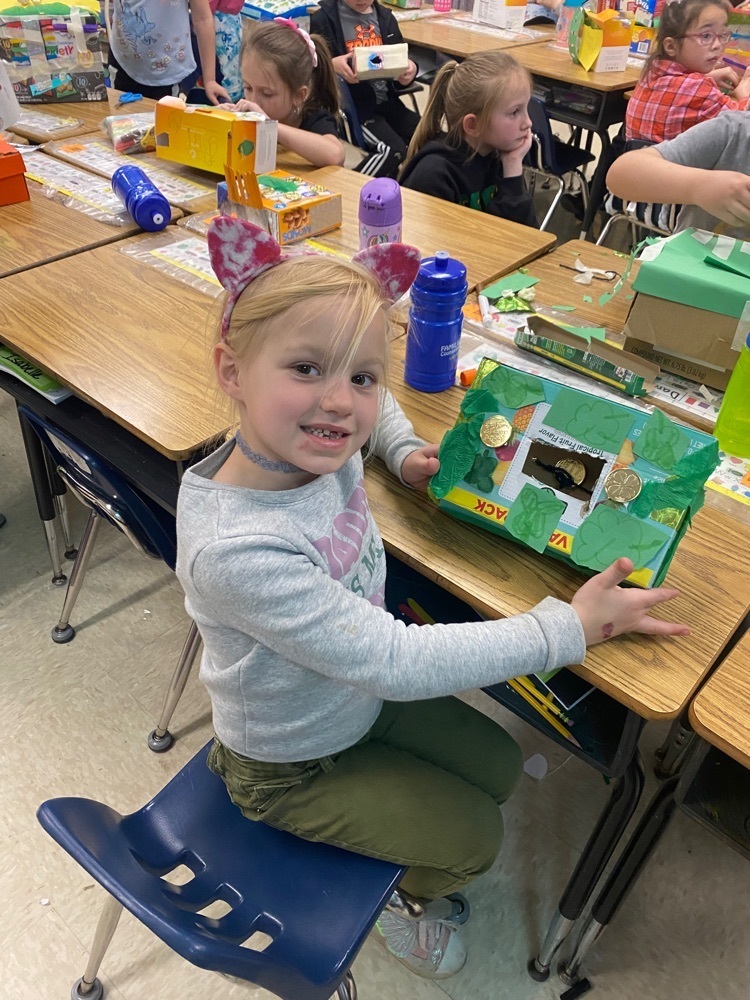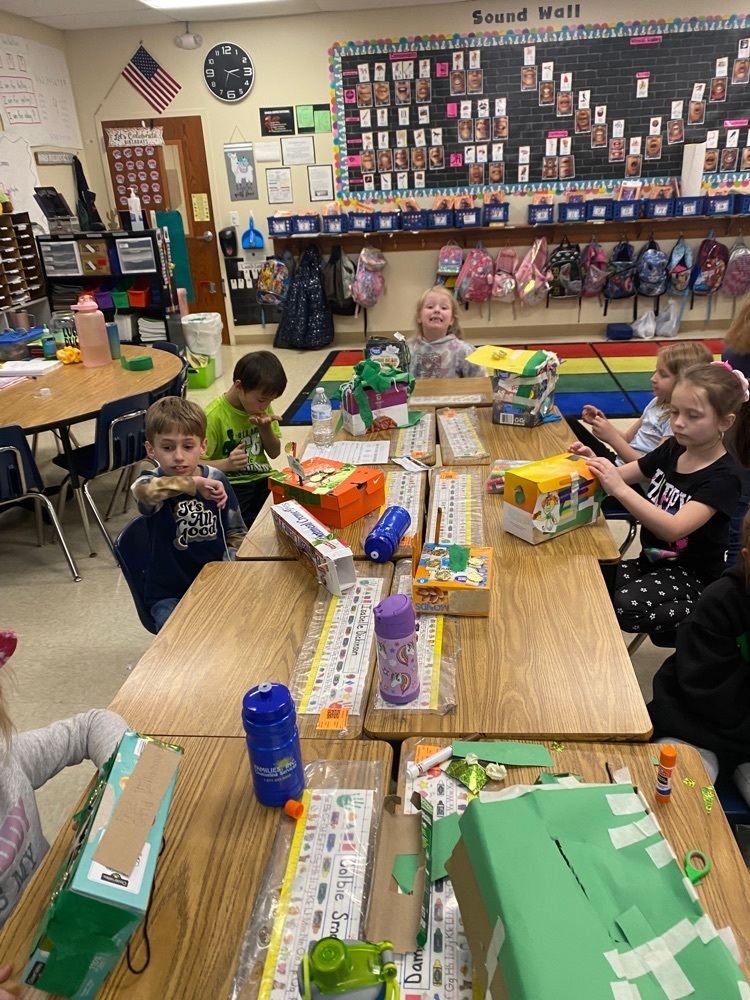 GCT Primary Kindergarten Registration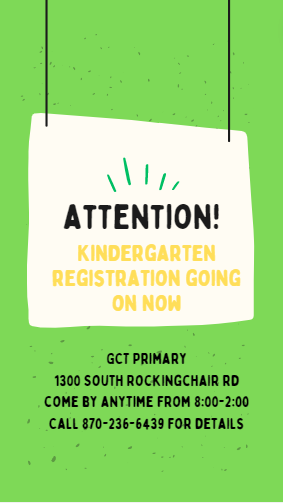 Mrs. Lisa Brown's Kindergarten students loved washing and ironing clothes like Colonial people.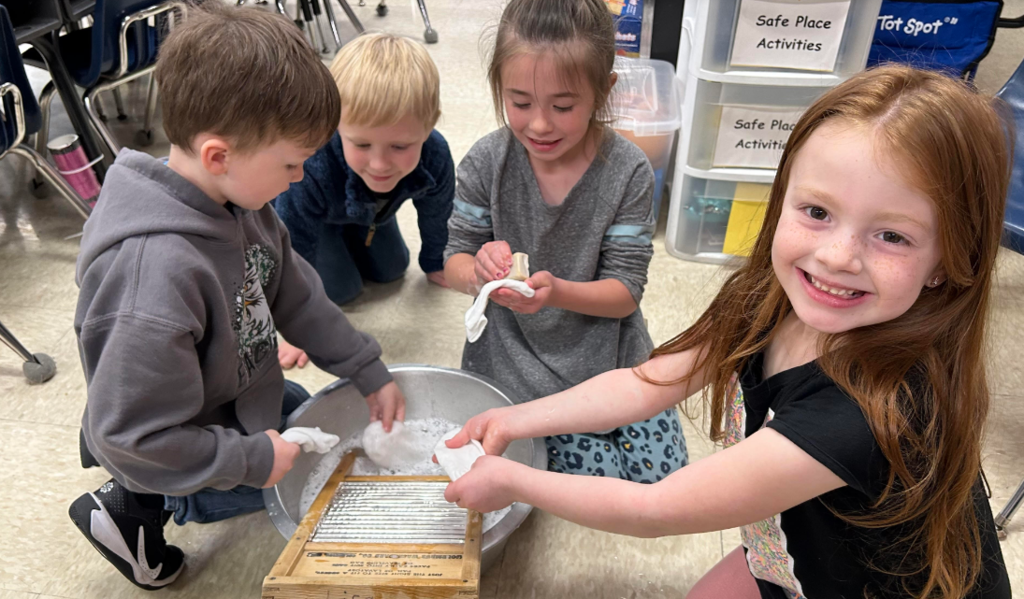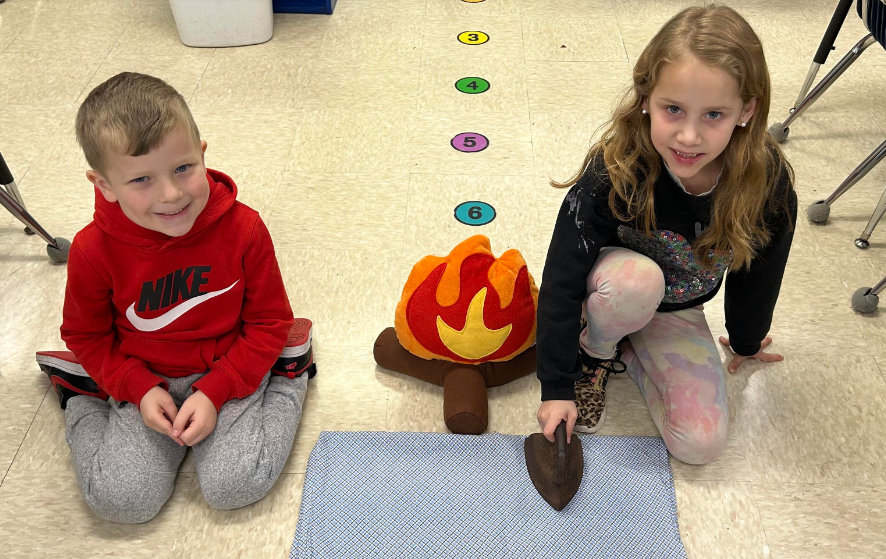 Mrs. Lisa Brown's students enjoyed churning butter today in class to go along with their unit on Colonial Towns and Townspeople.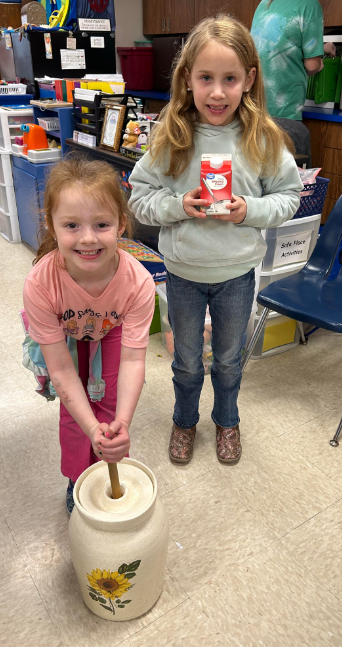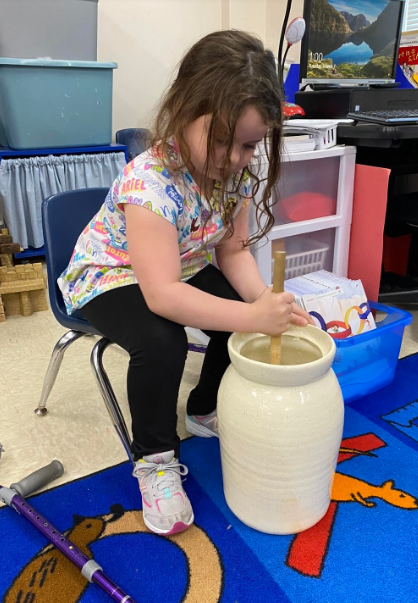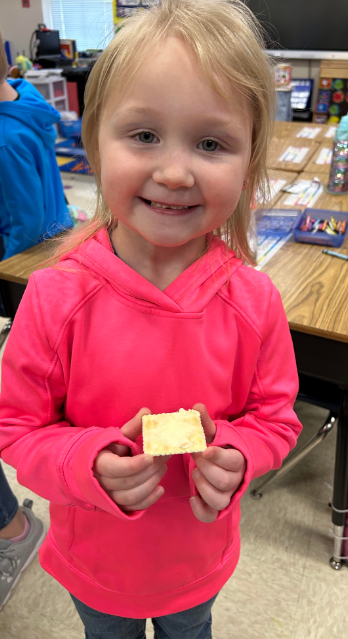 We would like to thank Robin Williams, GCT Primary Social Worker for all that she does for our school.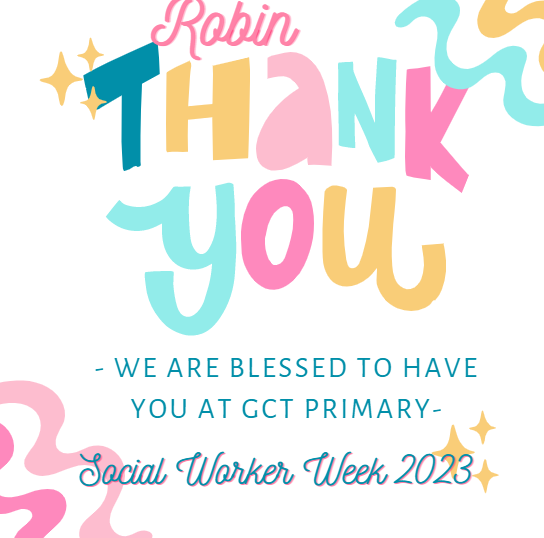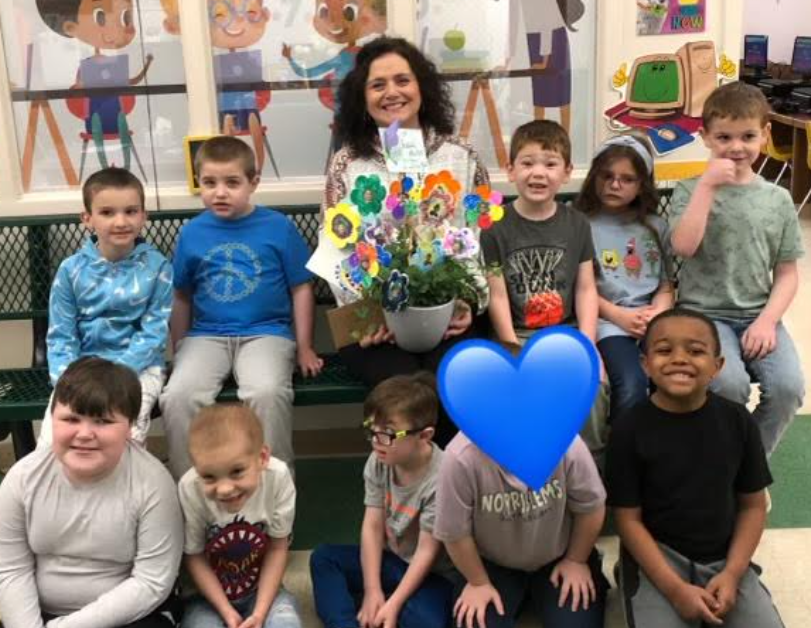 Kindergarten Registration Roundup 2023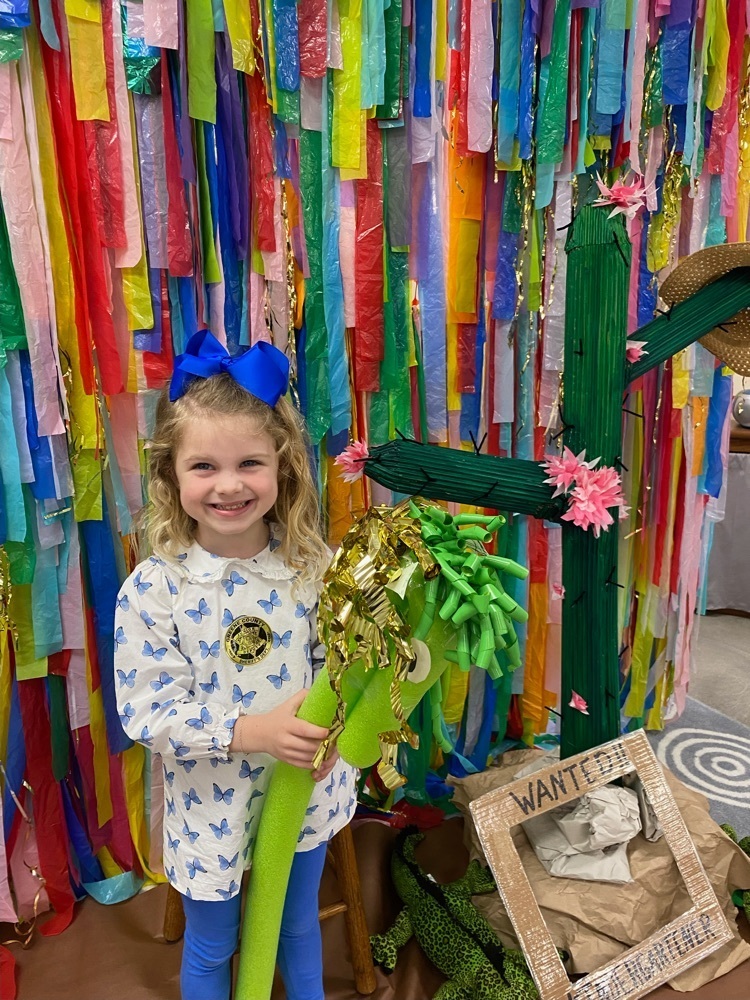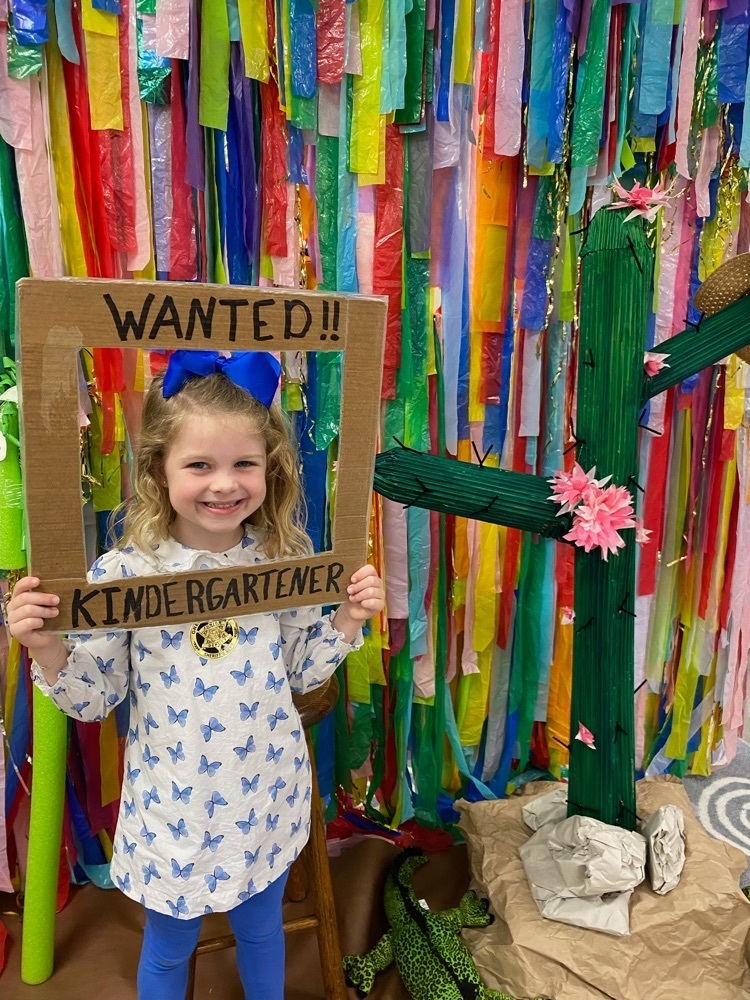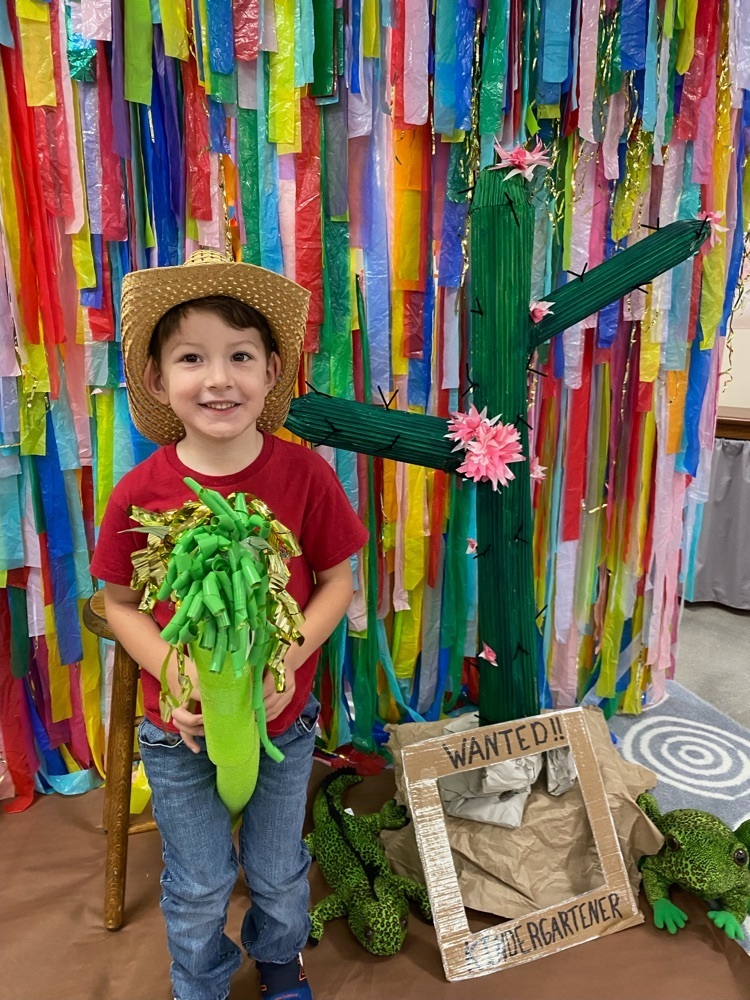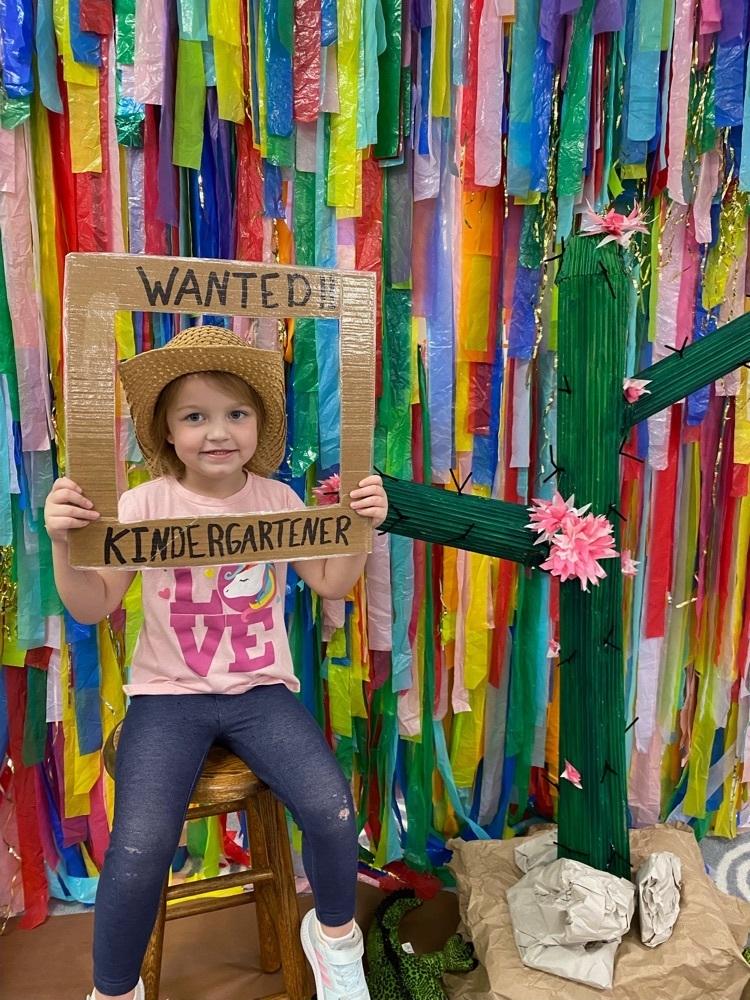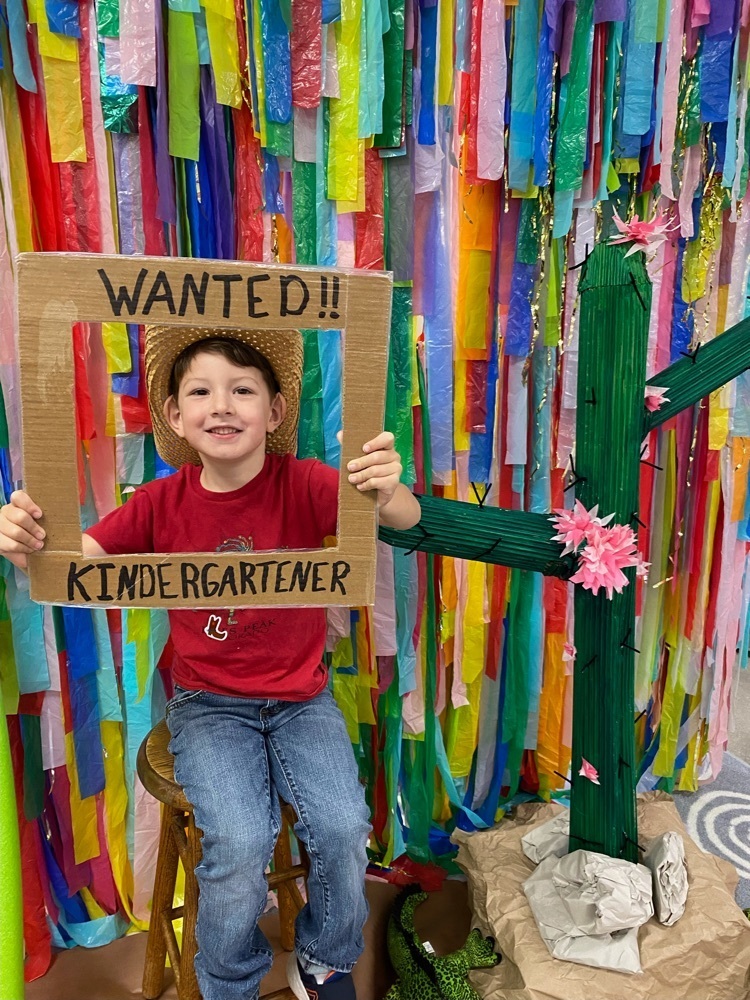 GCT Primary Registration Roundup 2023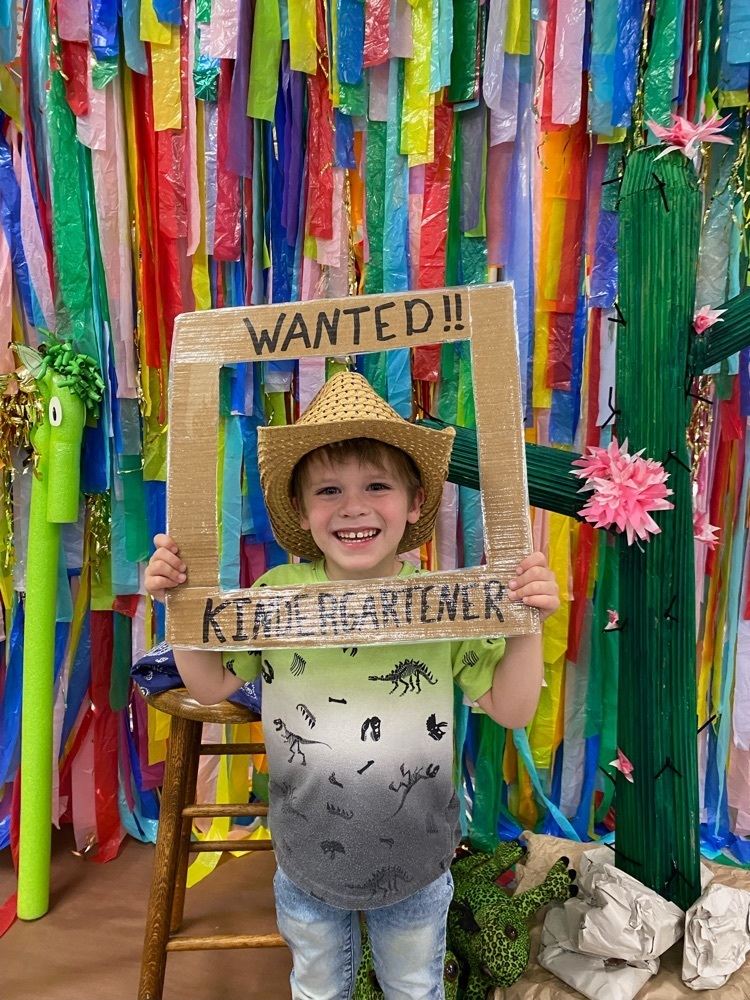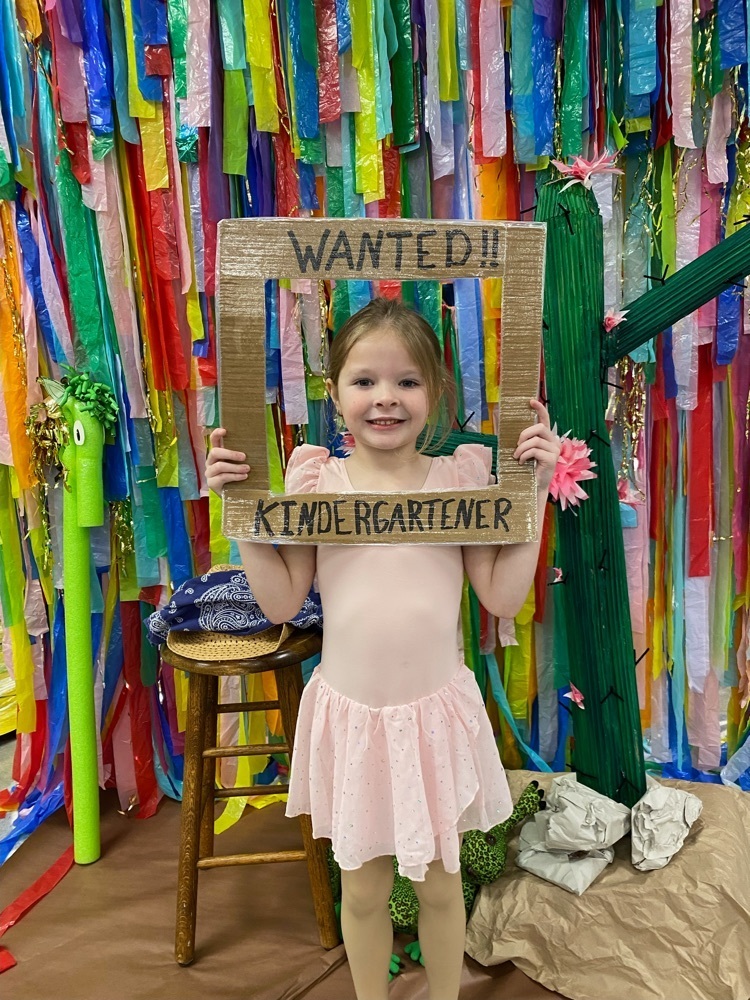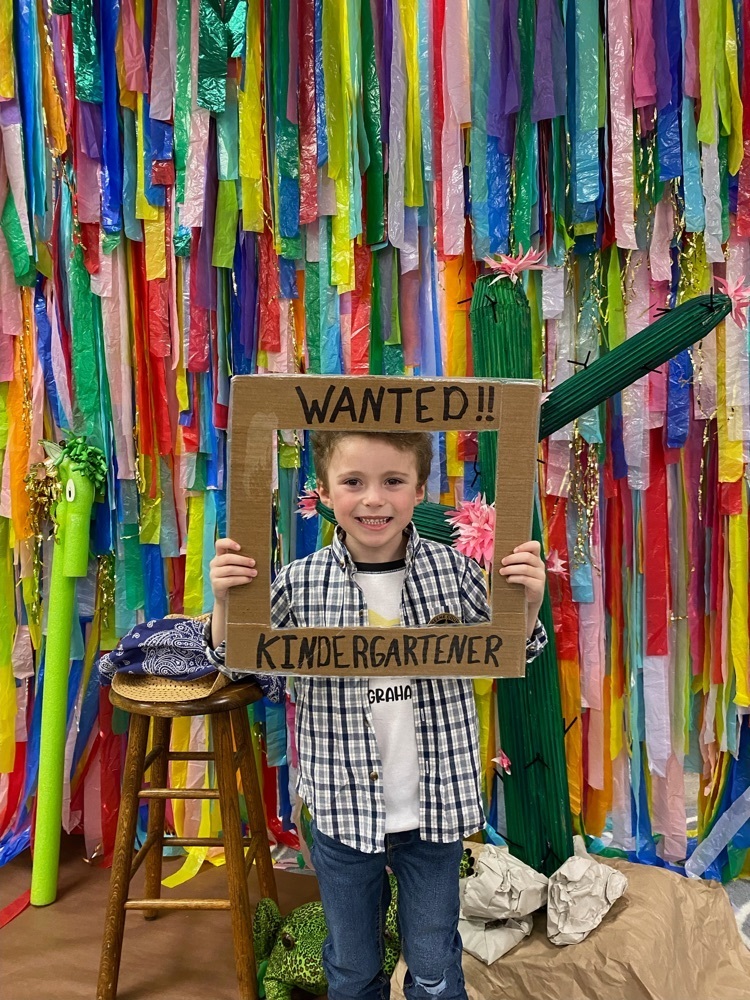 GCT Primary Kindergarten Registration Roundup 2023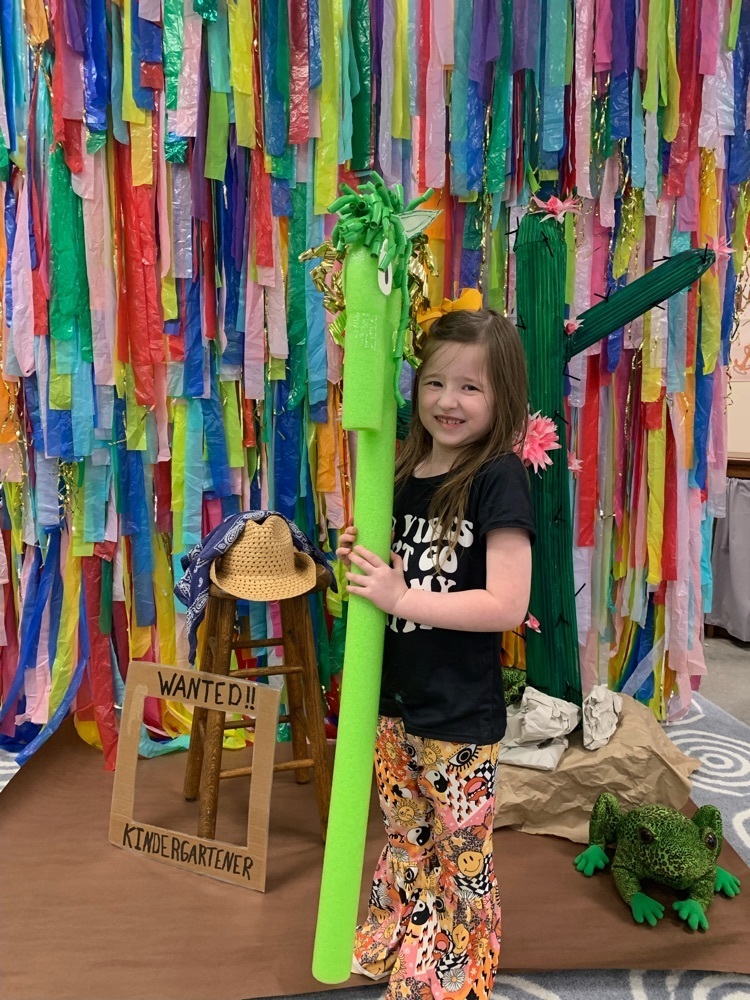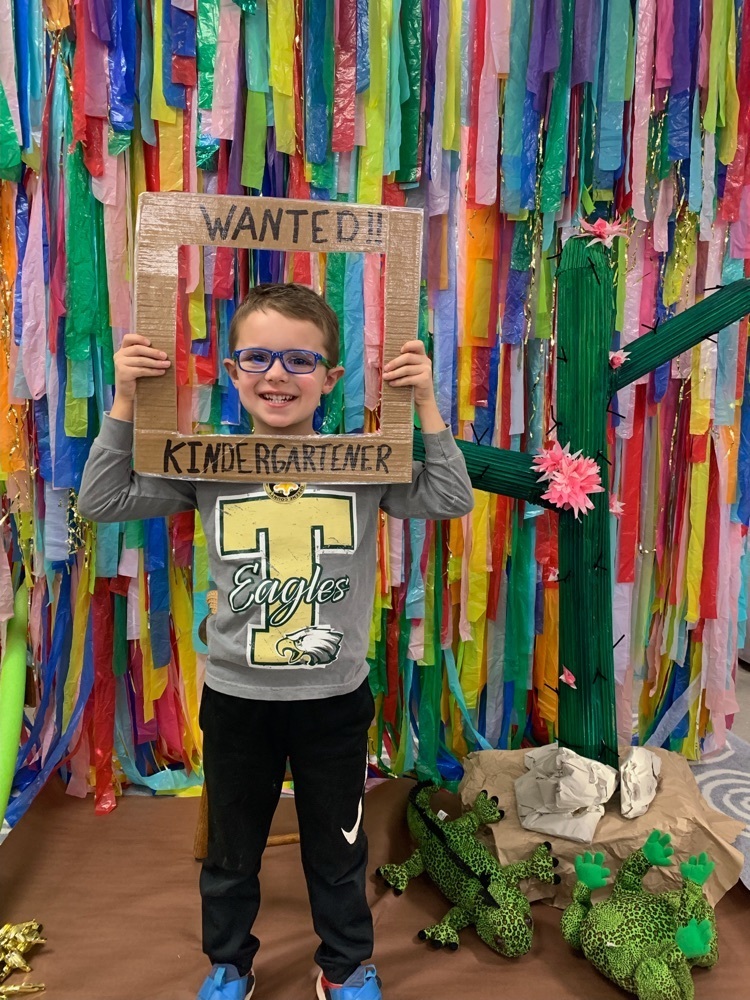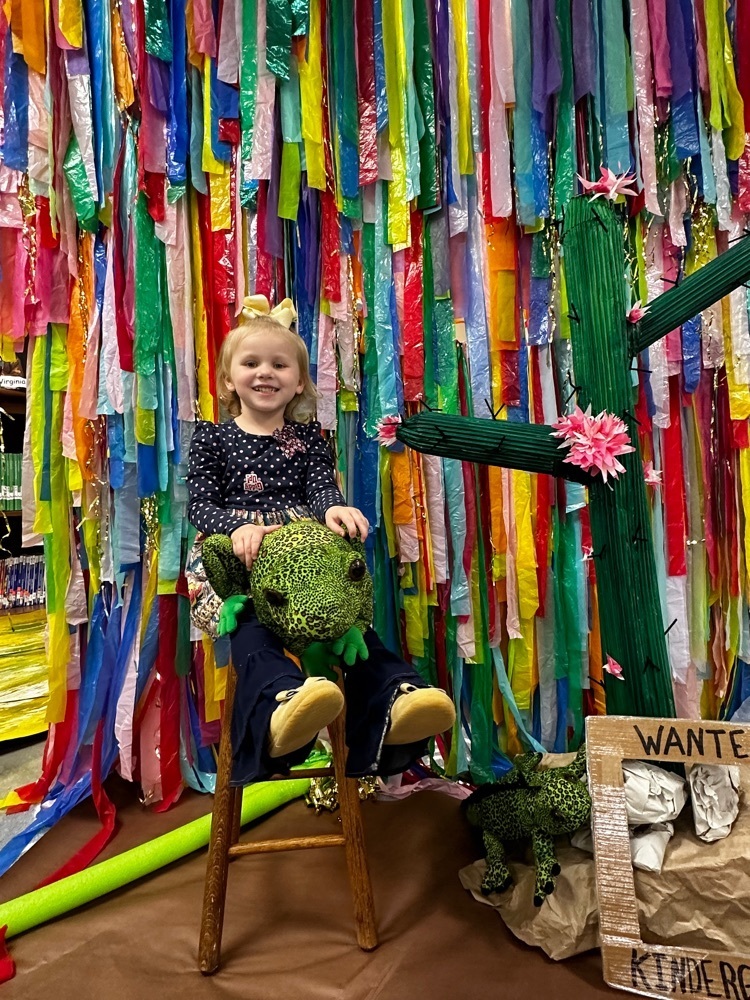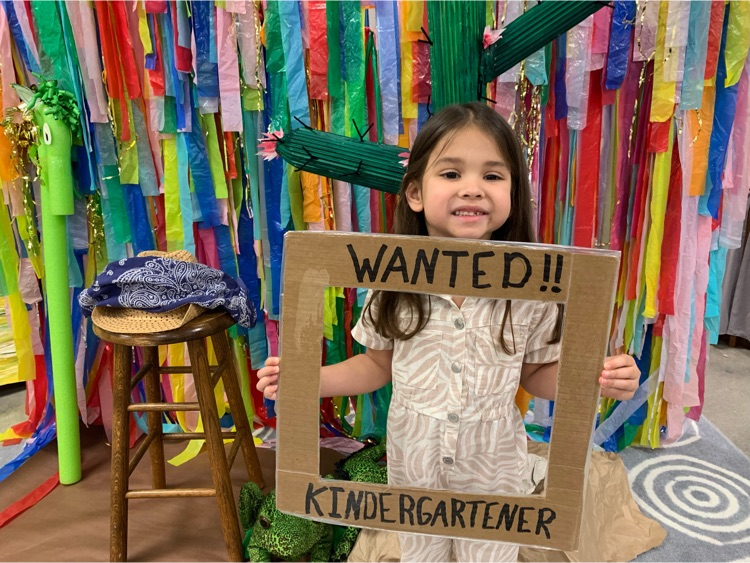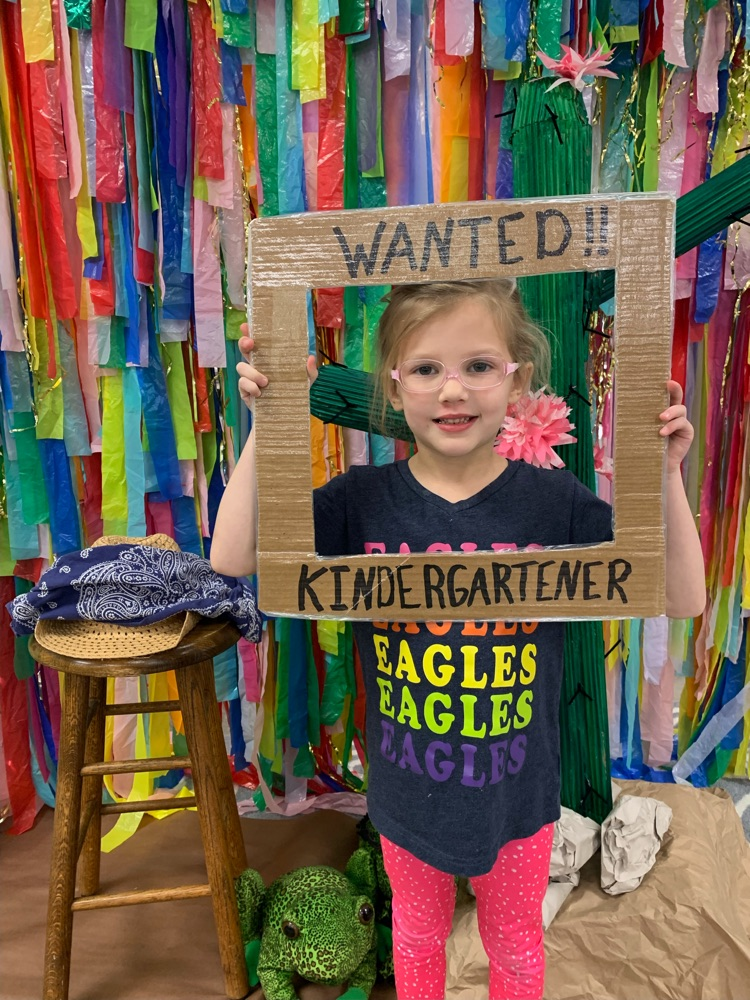 Last week in PACE student listened to 'The Foot Book' by Dr. Seuss and used nonstandard units of measurement to measure the length of their feet!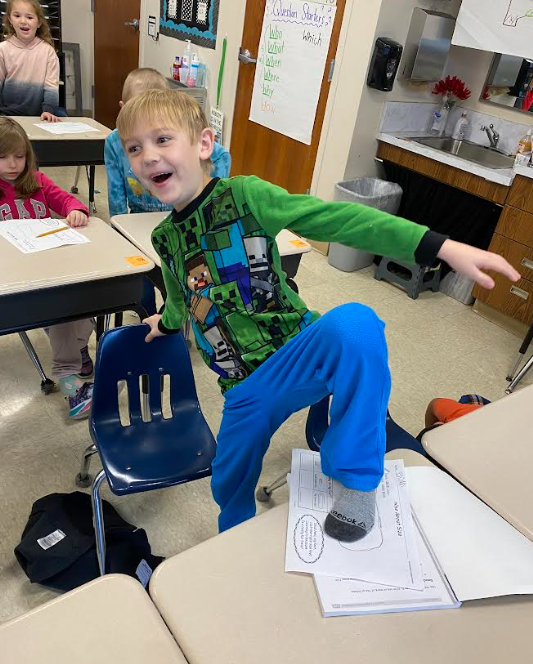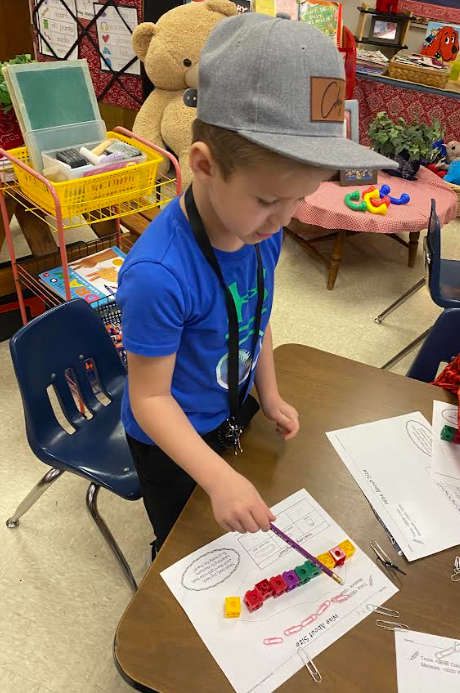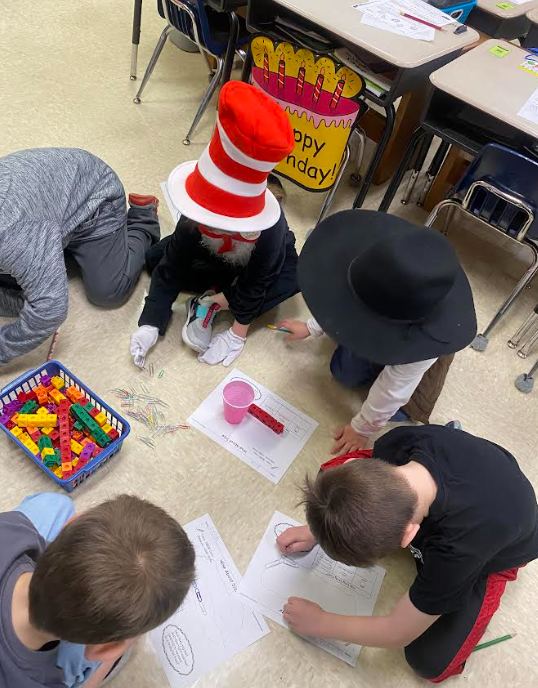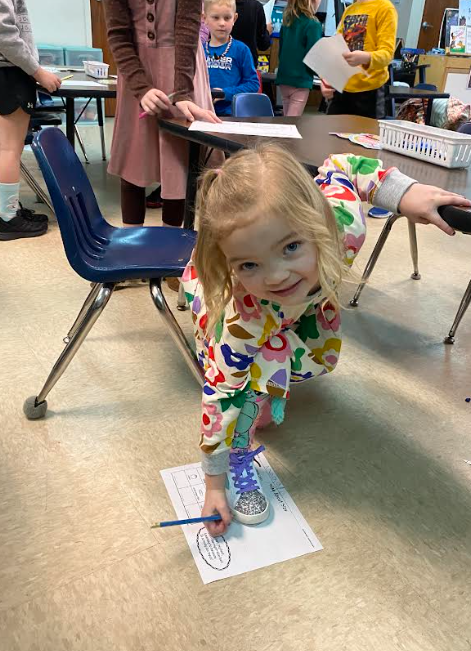 Congratulations to February students of the month!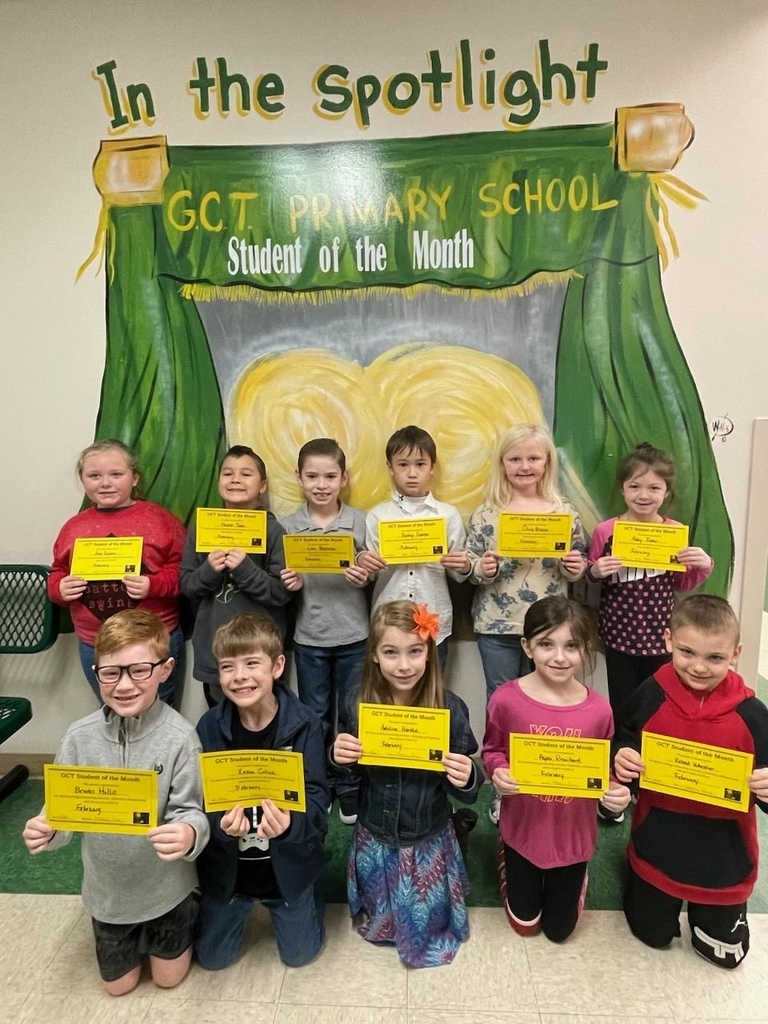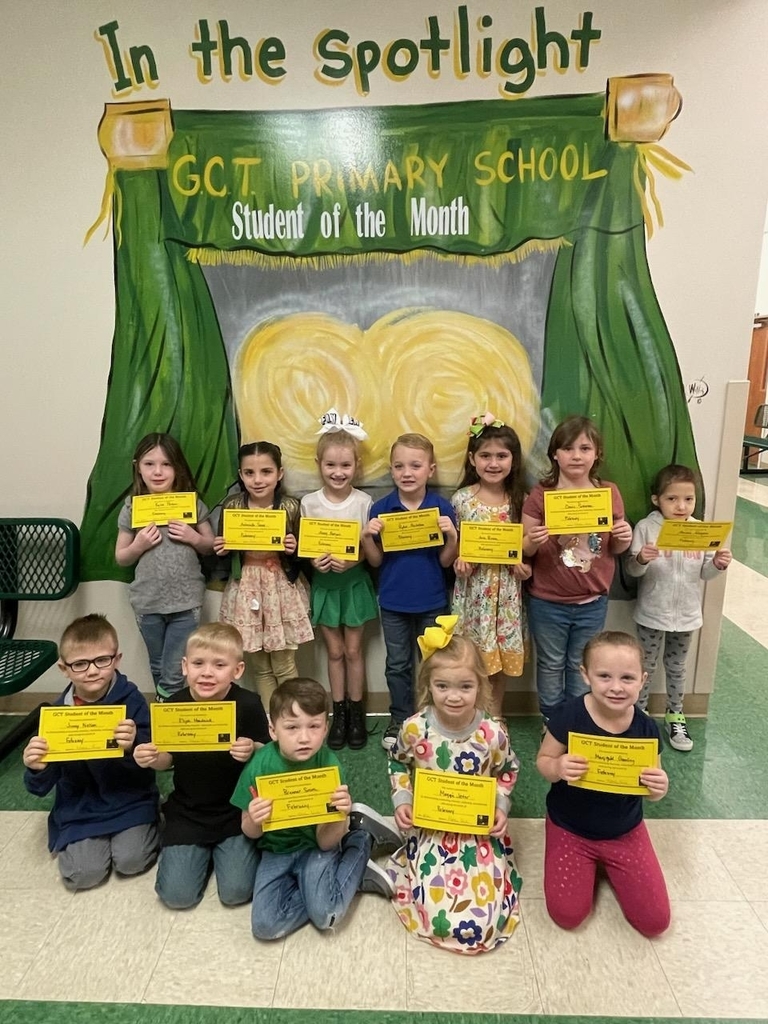 Congratulations to Alice Mellow and Angela Kirby for being chosen for February employees of the month!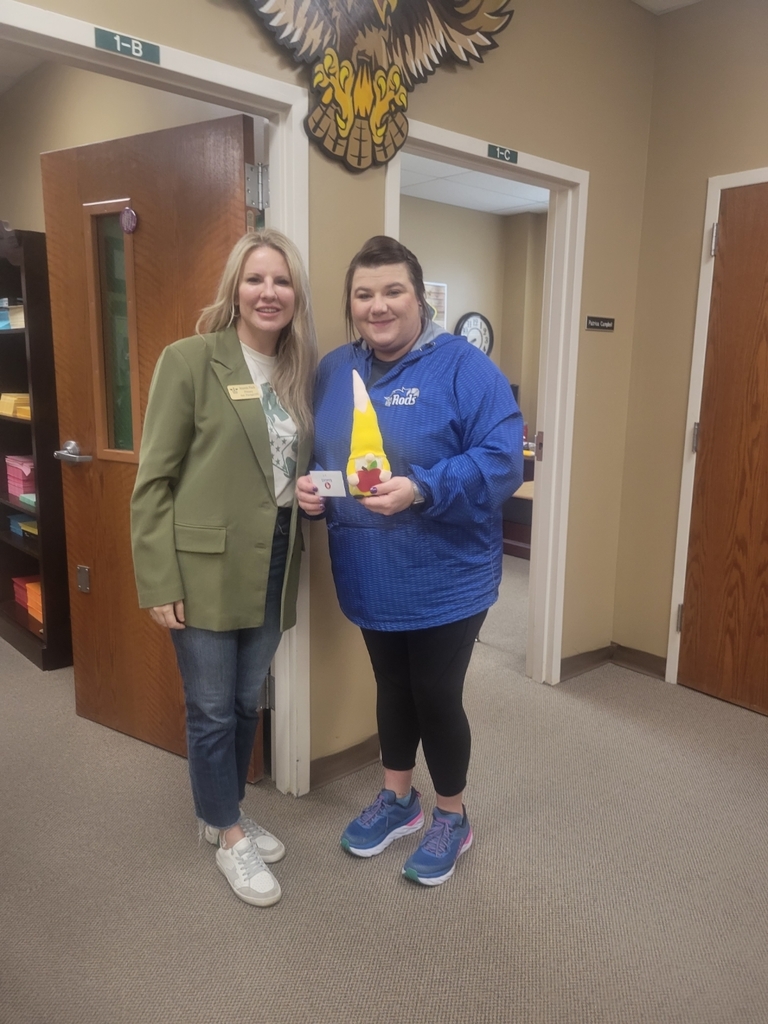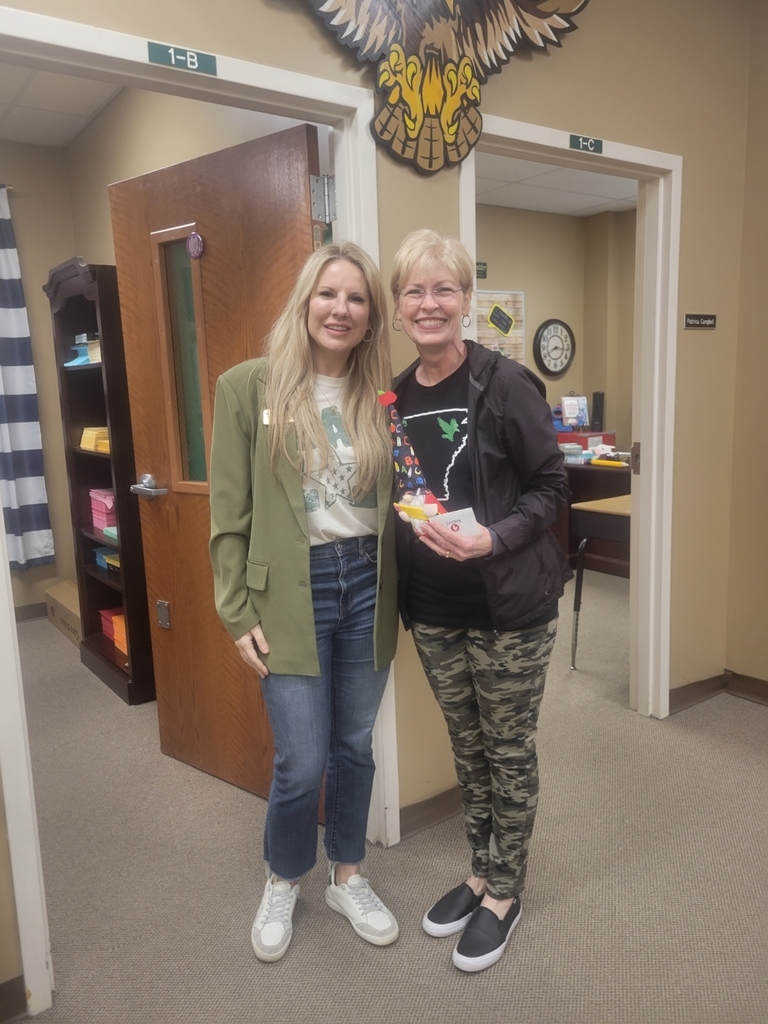 Kindergarten Registration Information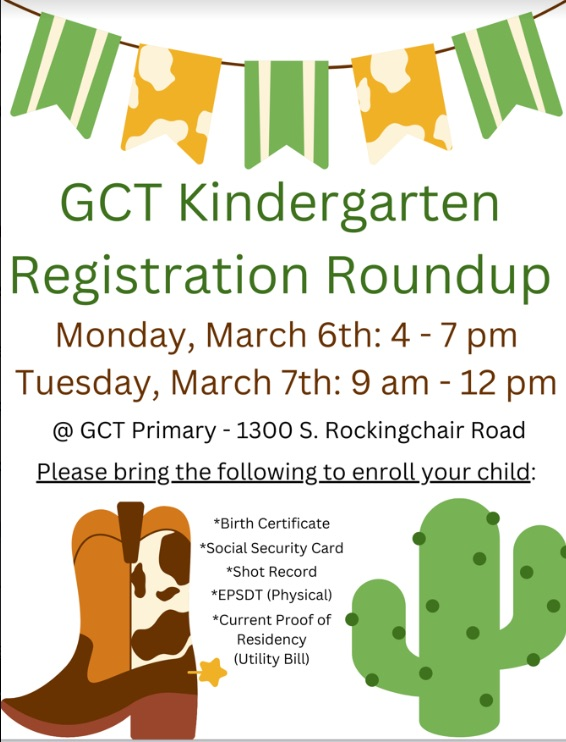 GCT Primary Book Character Day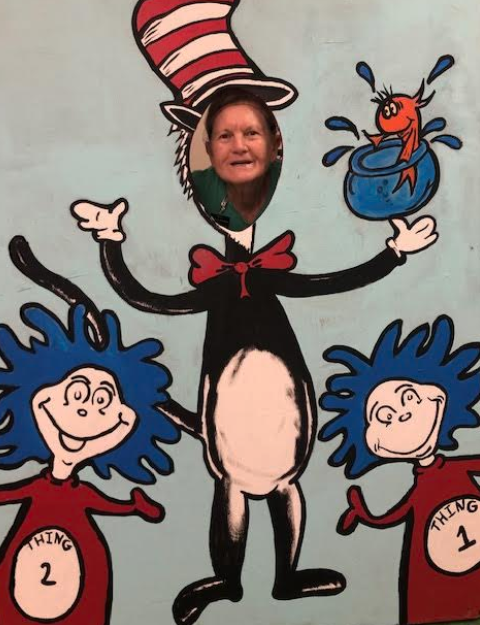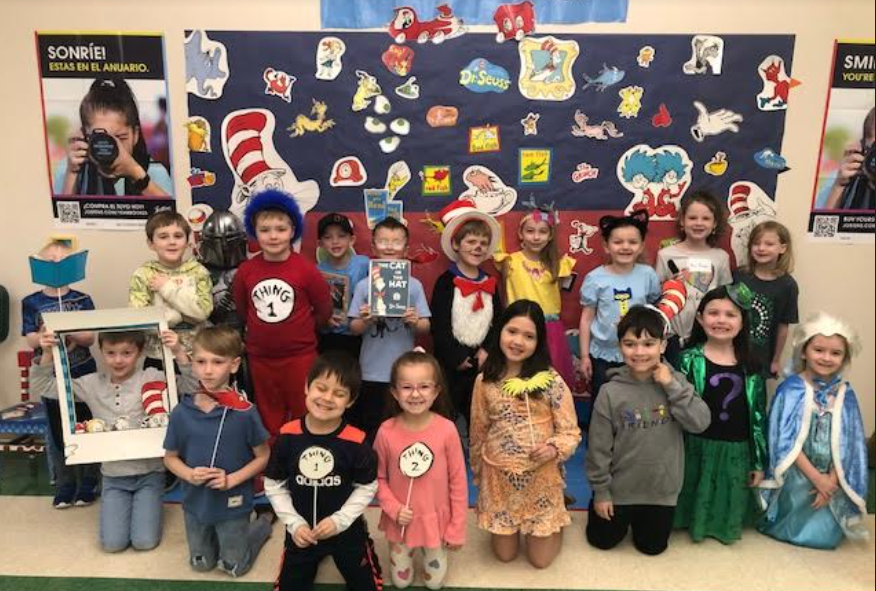 We are celebrating Dr. Seuss! He would have been 119 years old today.