Ms. Ashley's class got to hear a story by our very own author: Sawyer! He read "Fuzzdoll and Larry" to us. He wrote and illustrated this story with his family. The class loved it!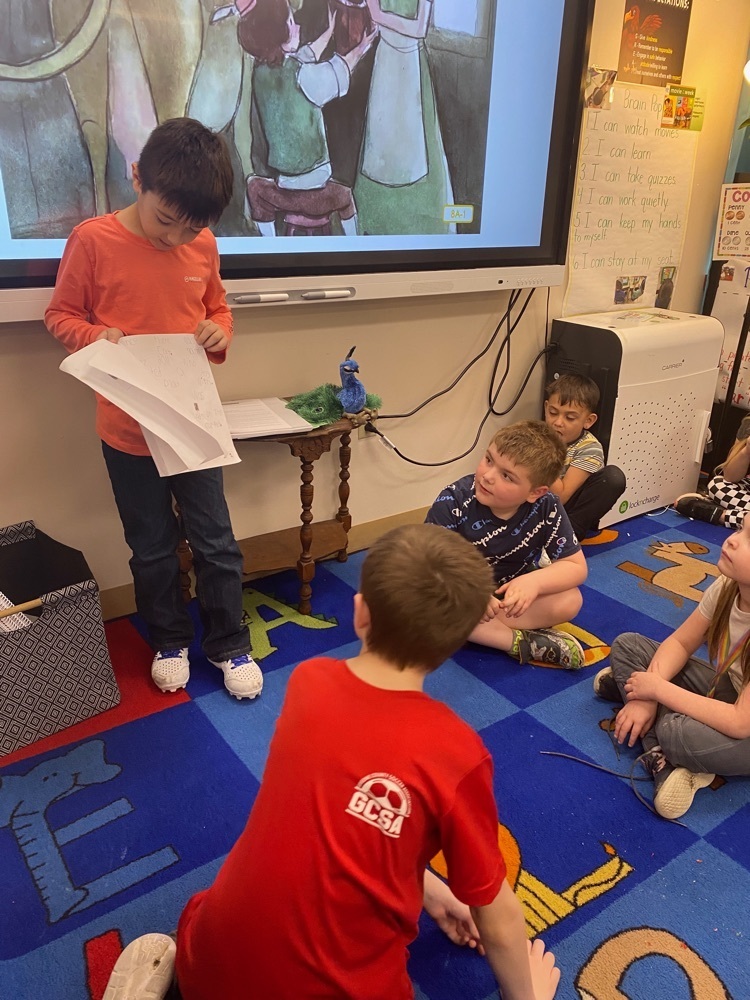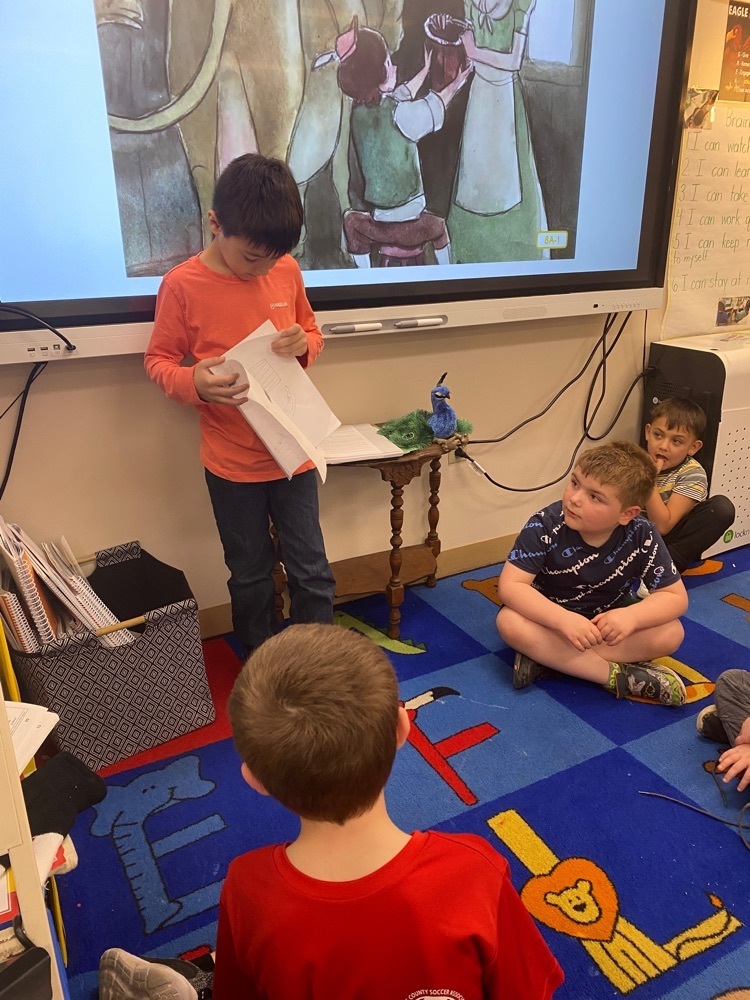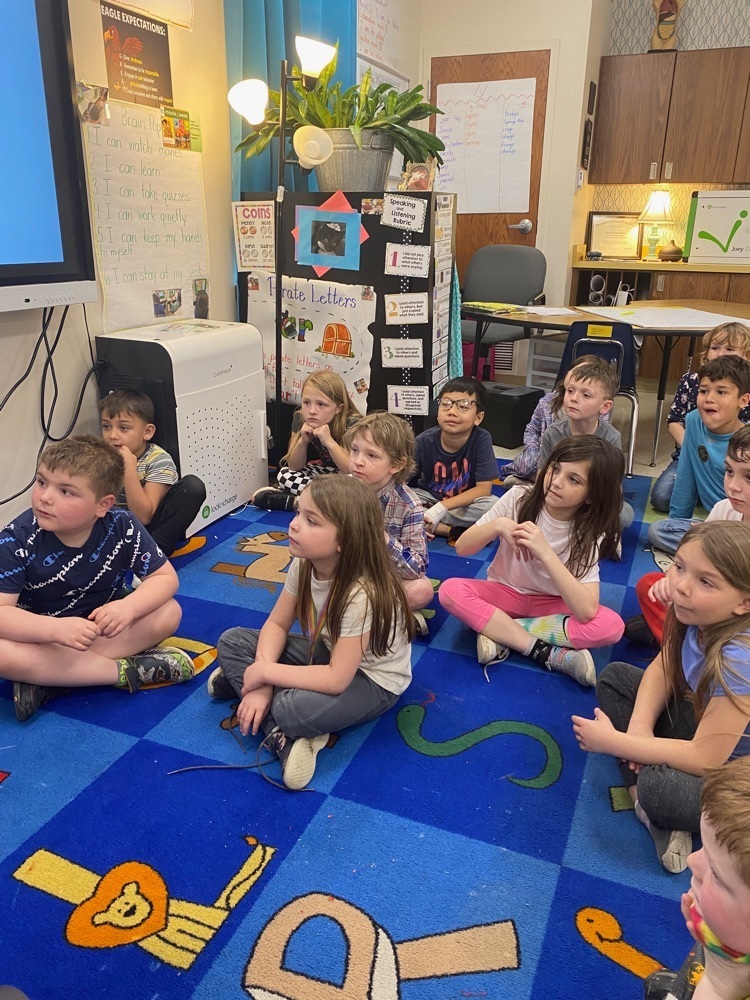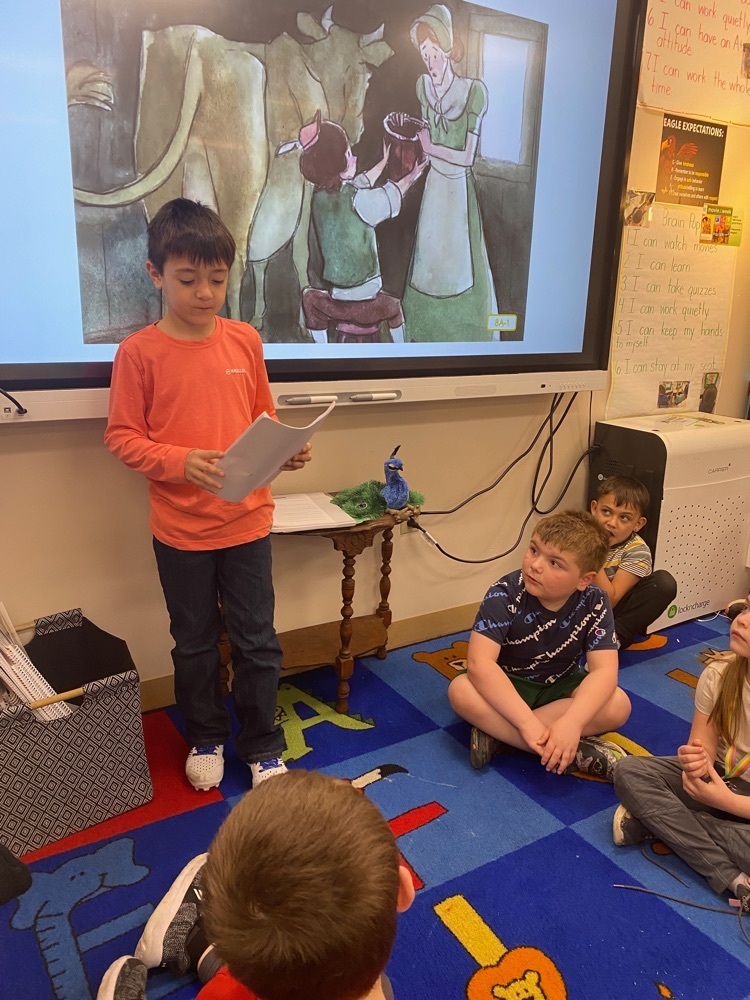 GCT Pre-K & Primary Parents mark your calendars for Tuesday, April 25th for our Family Involvement Lego Challenge Night!!!! Stay tuned more info…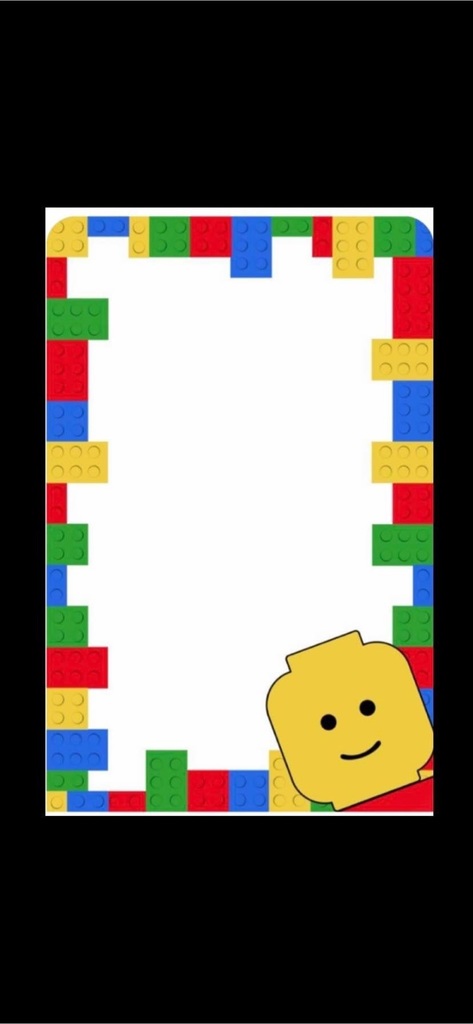 March Madness School Attendance Competition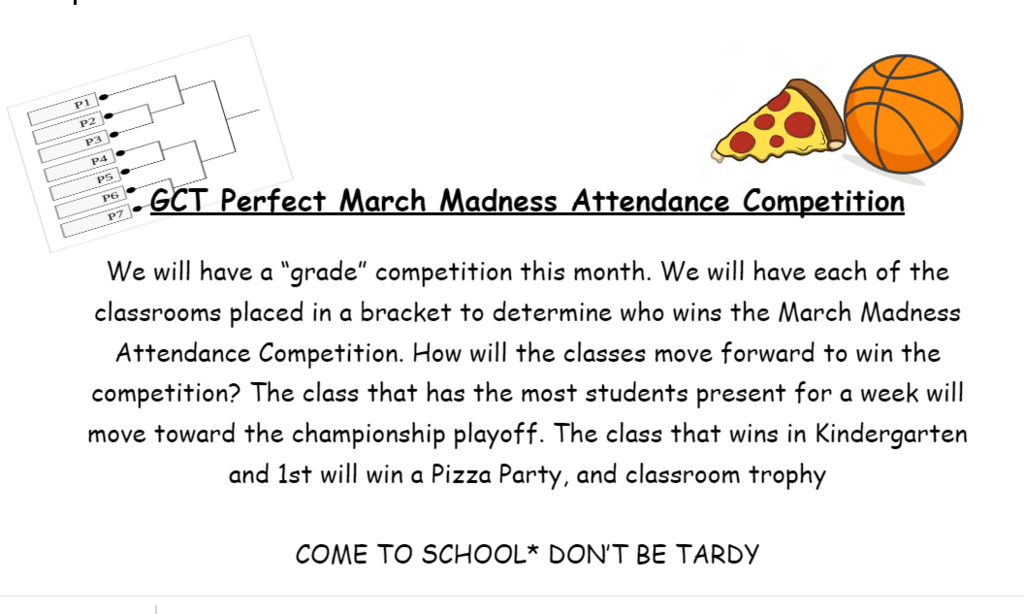 Spring Pictures for Friday, March 3rd at GCT Primary
Read Across America Week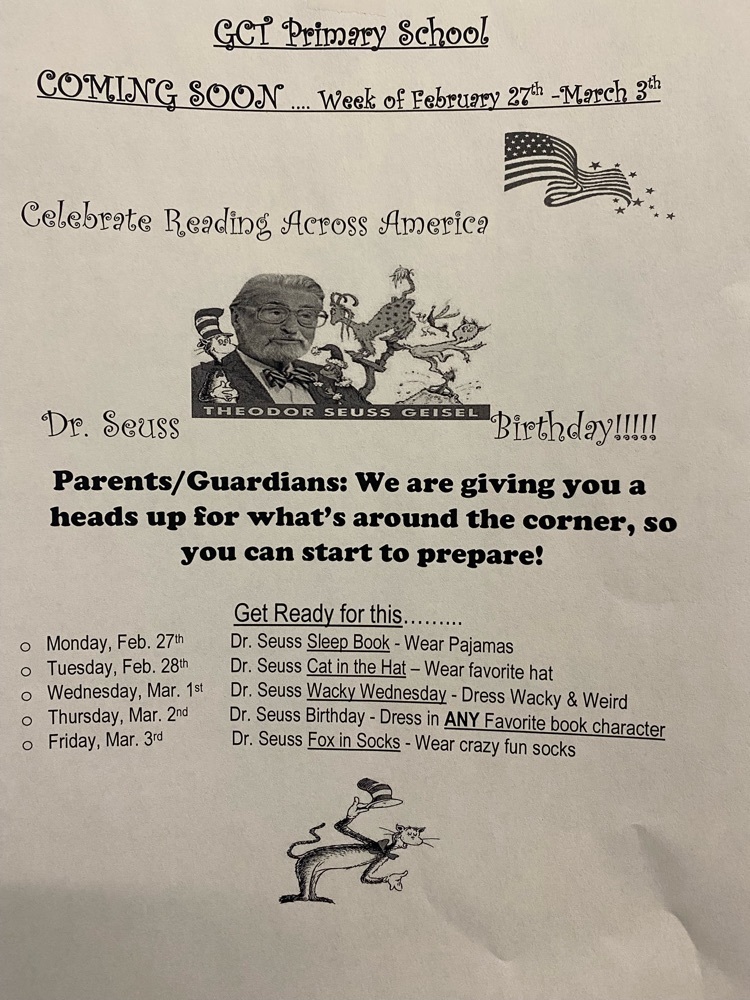 Ms. Ashley's class is working on building plural words and words with -ed and -ing endings. Kids are working extra hard!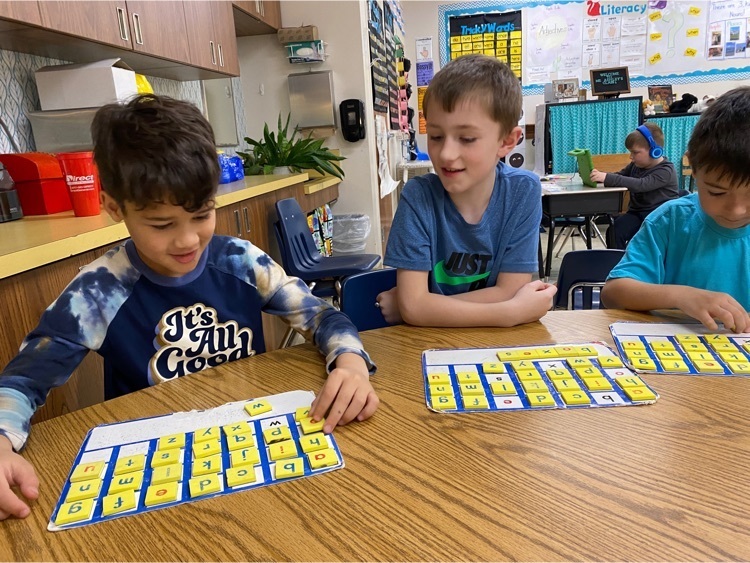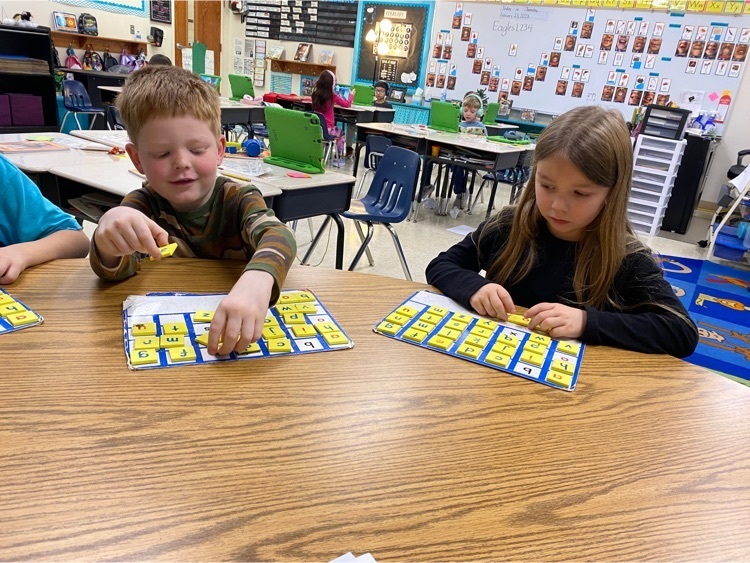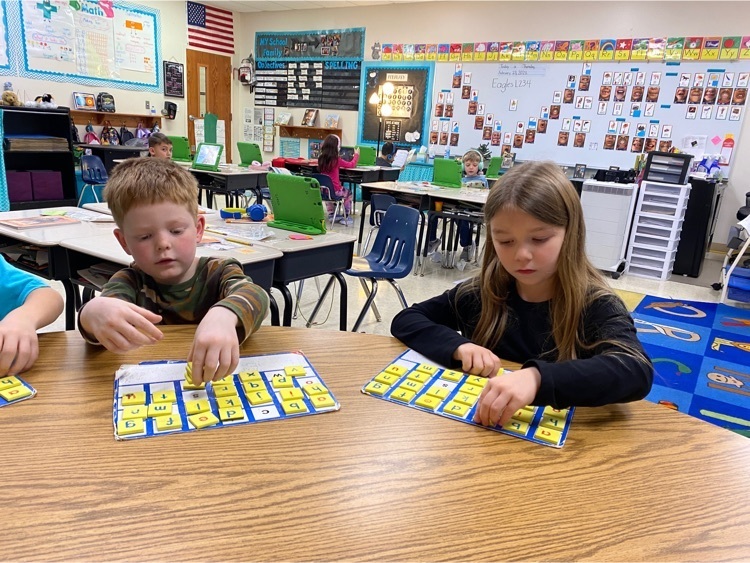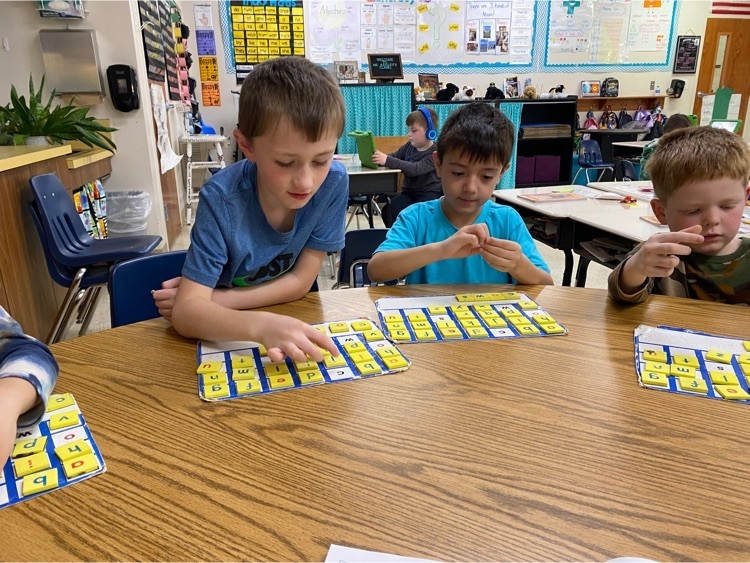 Ryan Vaughan came to school to talk to the Kindergarten students about weather. The Kindergarten students had so much fun during the weather program!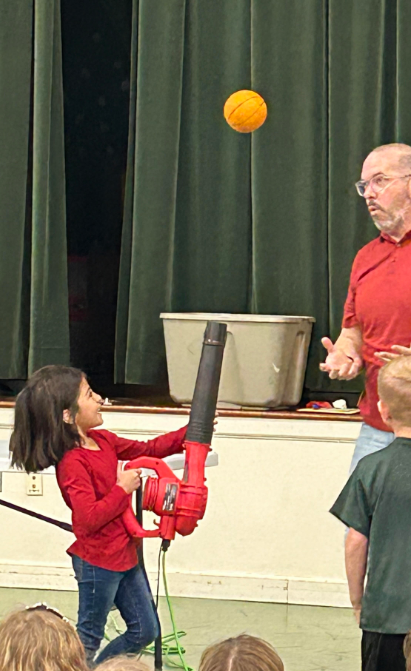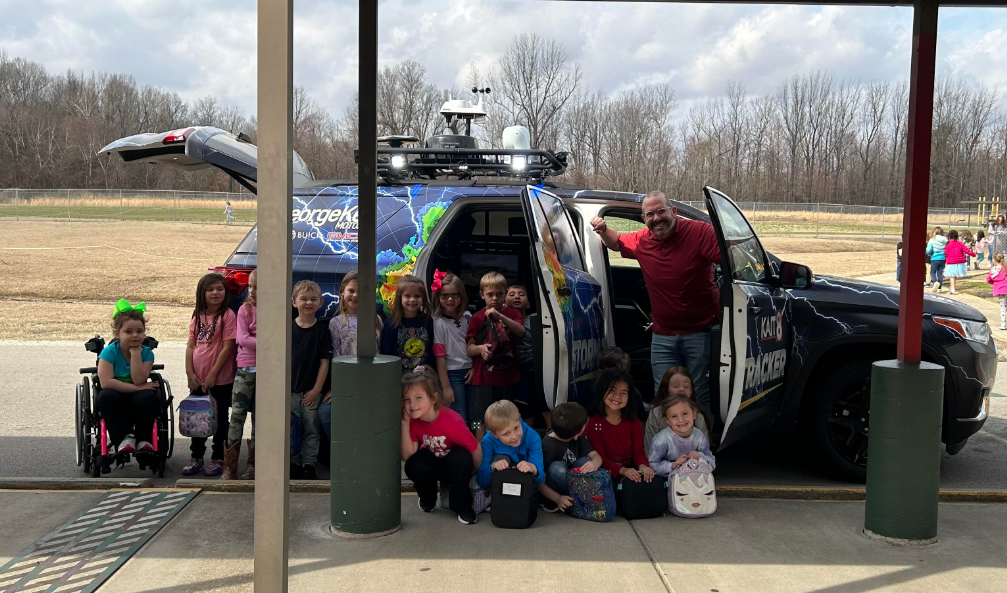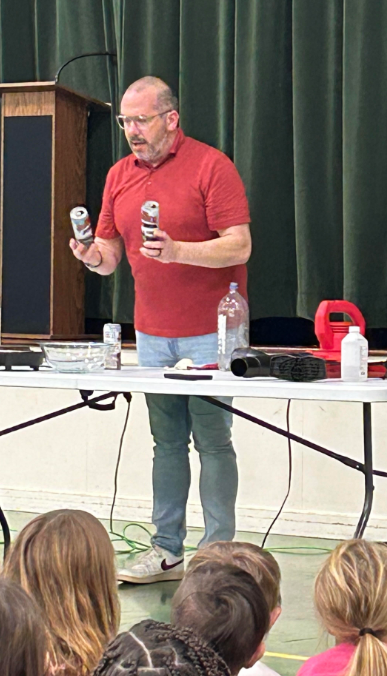 GCT will have parent/teacher conferences this afternoon, 2/16/23, from 4:00pm to 8:00 pm. Reminder: There will be no school on Friday, 2/17/23, and Monday, 2/20/23. Have a great weekend!
Thank you GCT Primary SRO Matt Green for all that you do to keep our kids safe!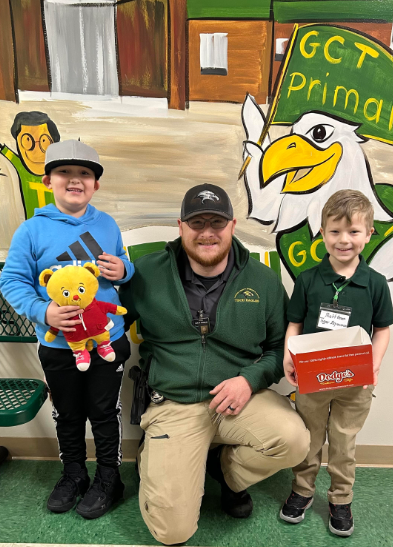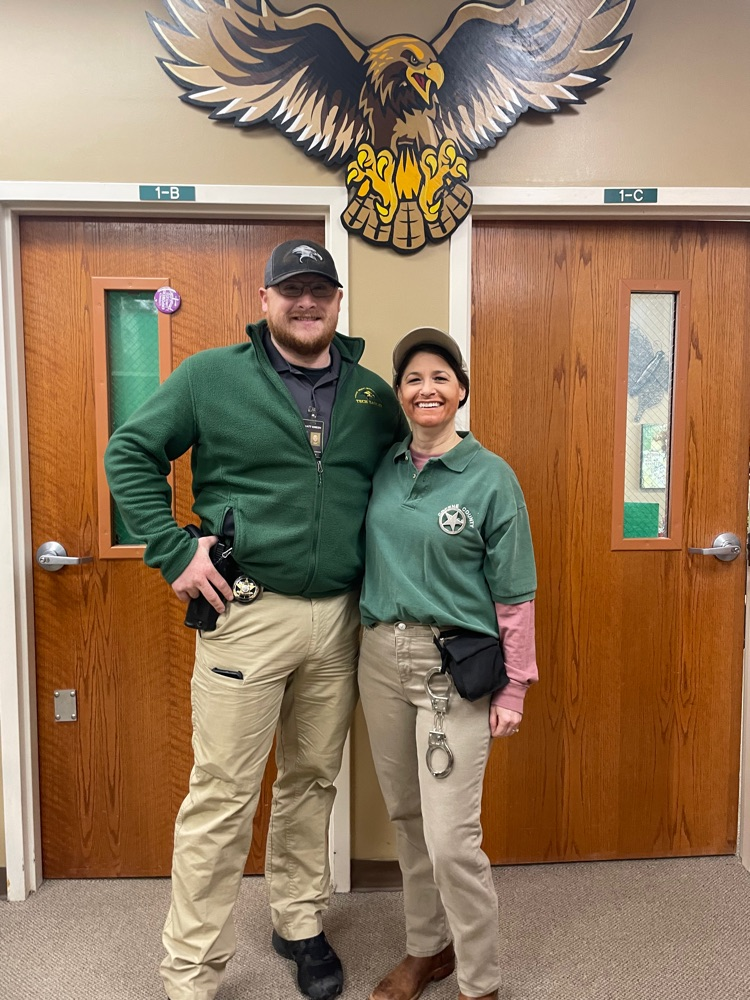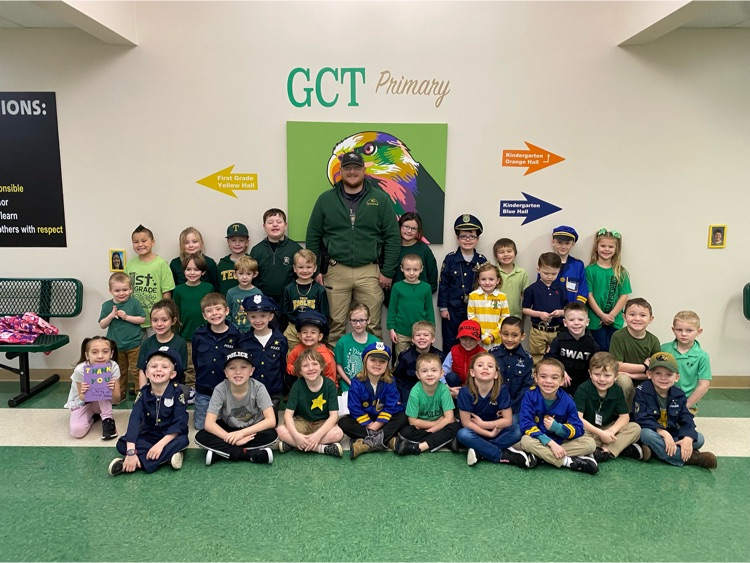 Mrs. Bryant's class earned a special reward for getting 6 compliments this month. They got to make pizzas! The students celebrated Valentine's Day today by sharing cards during their party!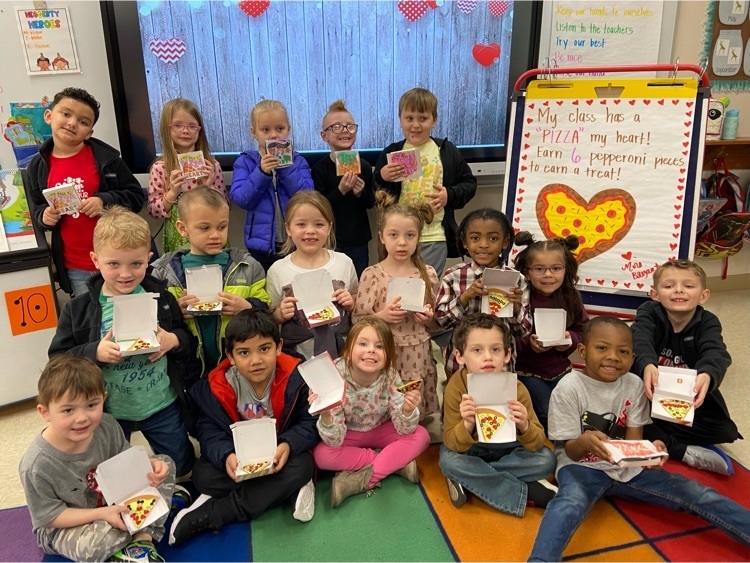 We learned about adjectives and chose positive adjectives to describe each other. This was a fun way to celebrate Valentine's Day.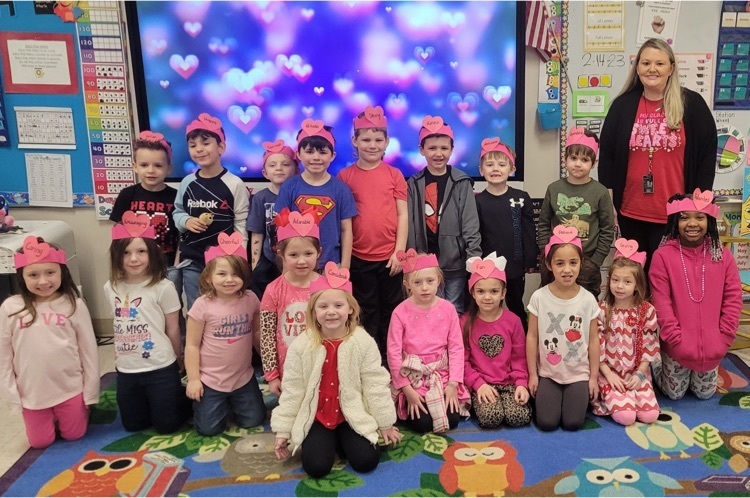 Mrs. Rebecca and Ms. Maryn's class had a fun Valentine math activity today!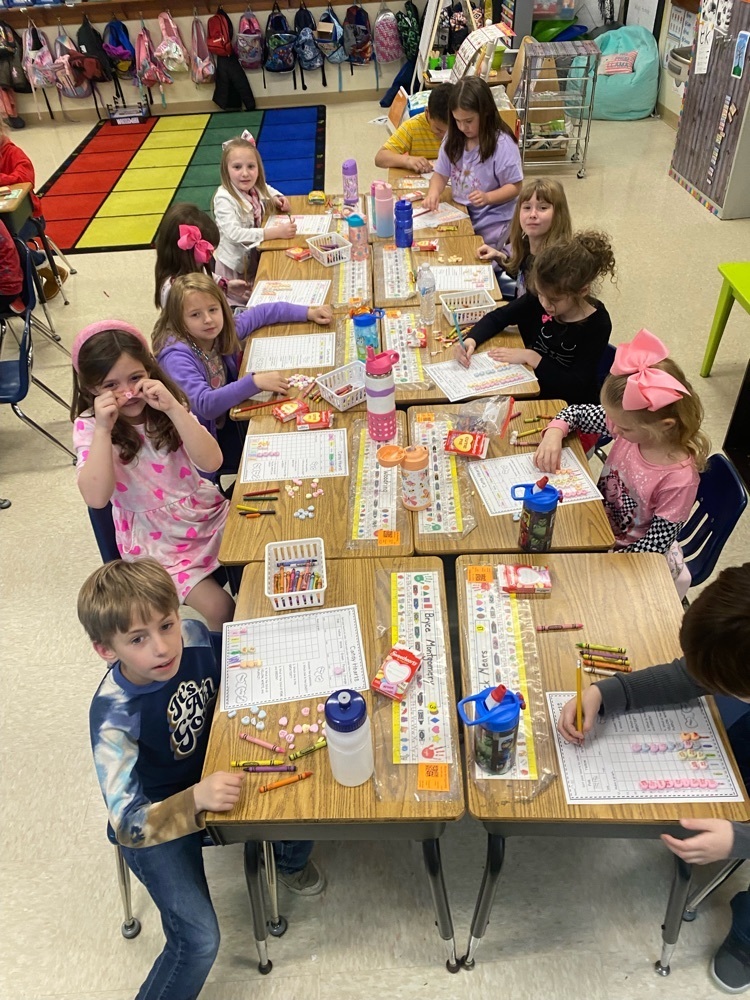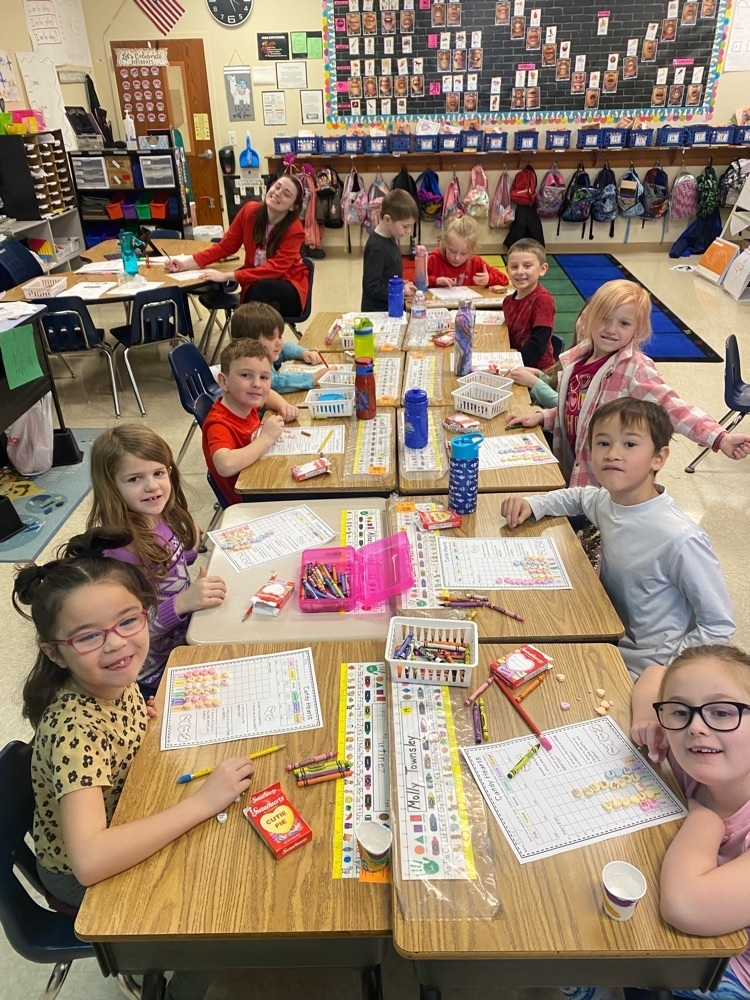 Valentine's Day is sweet Primary 💚💛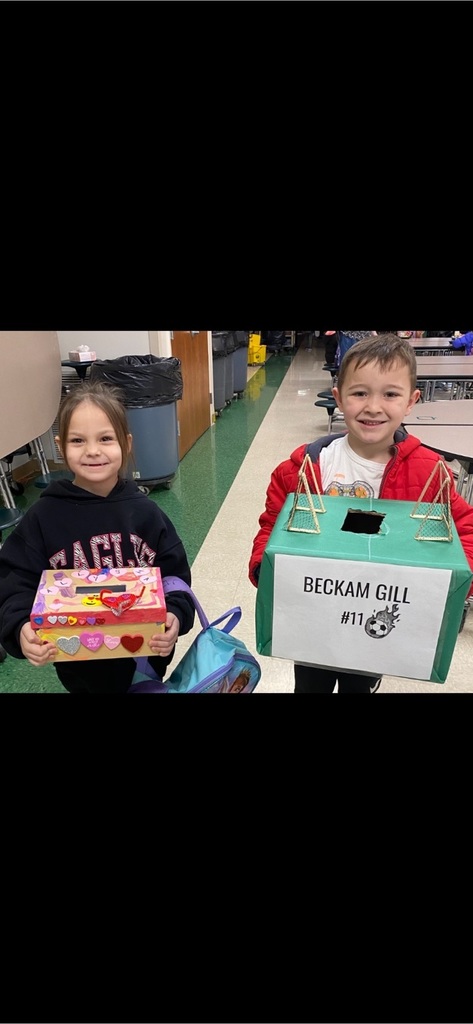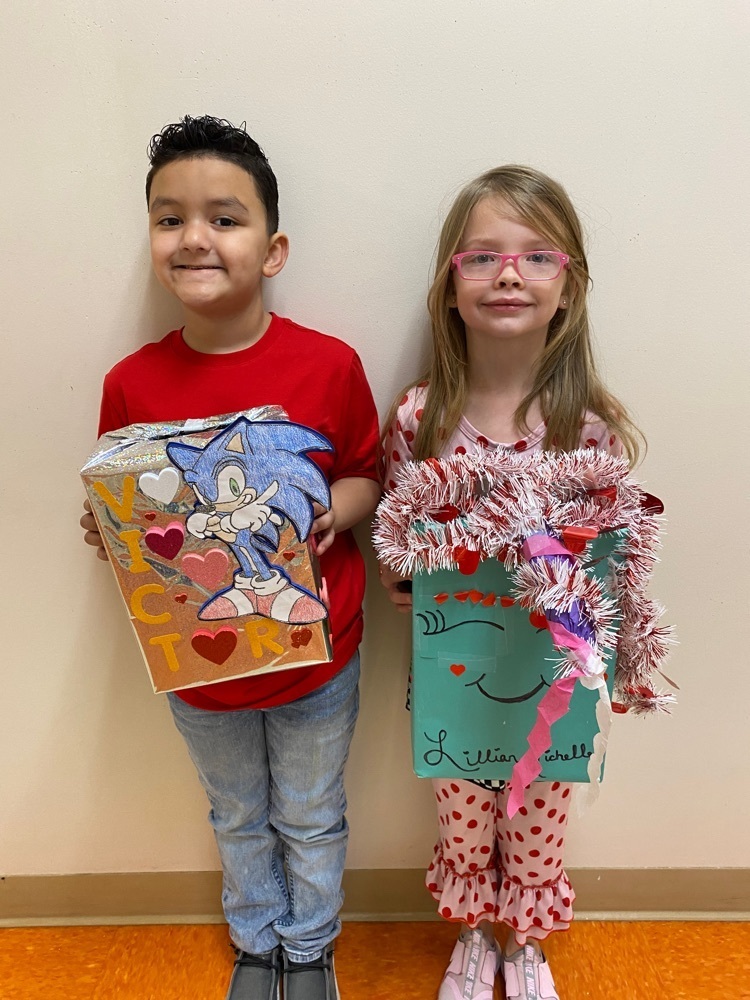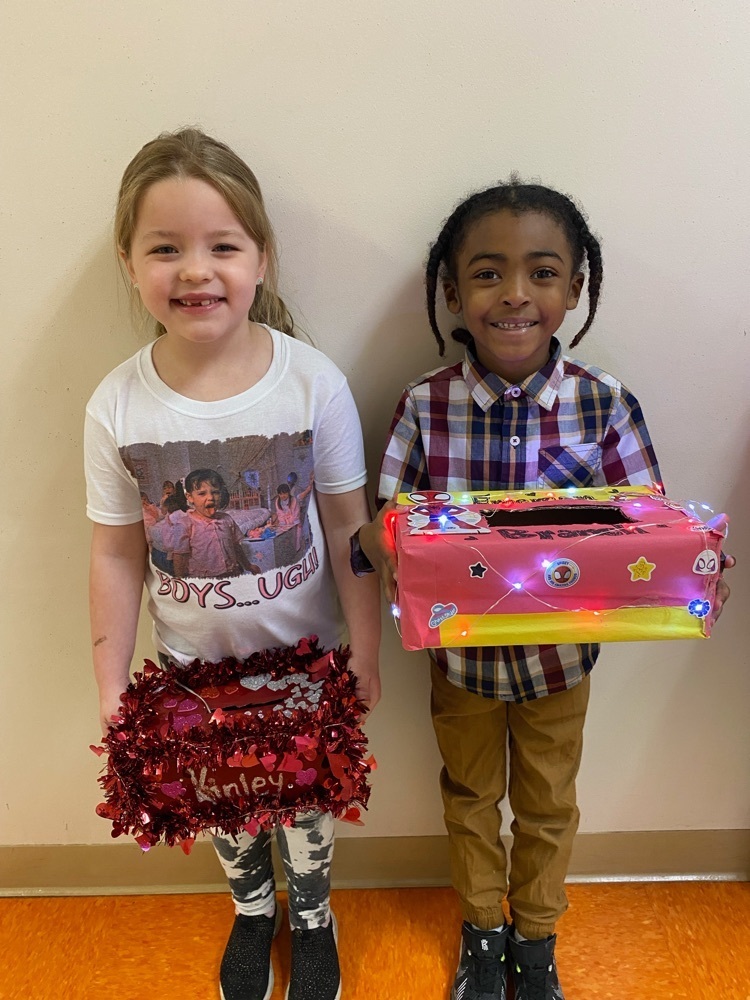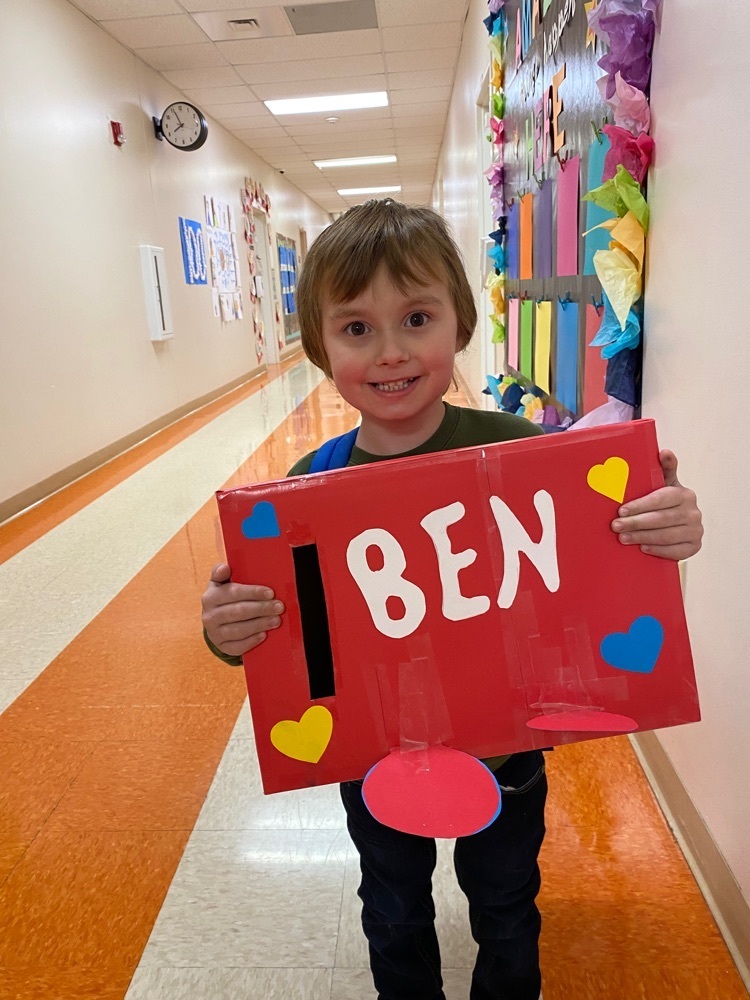 Valentine Delivery Reminder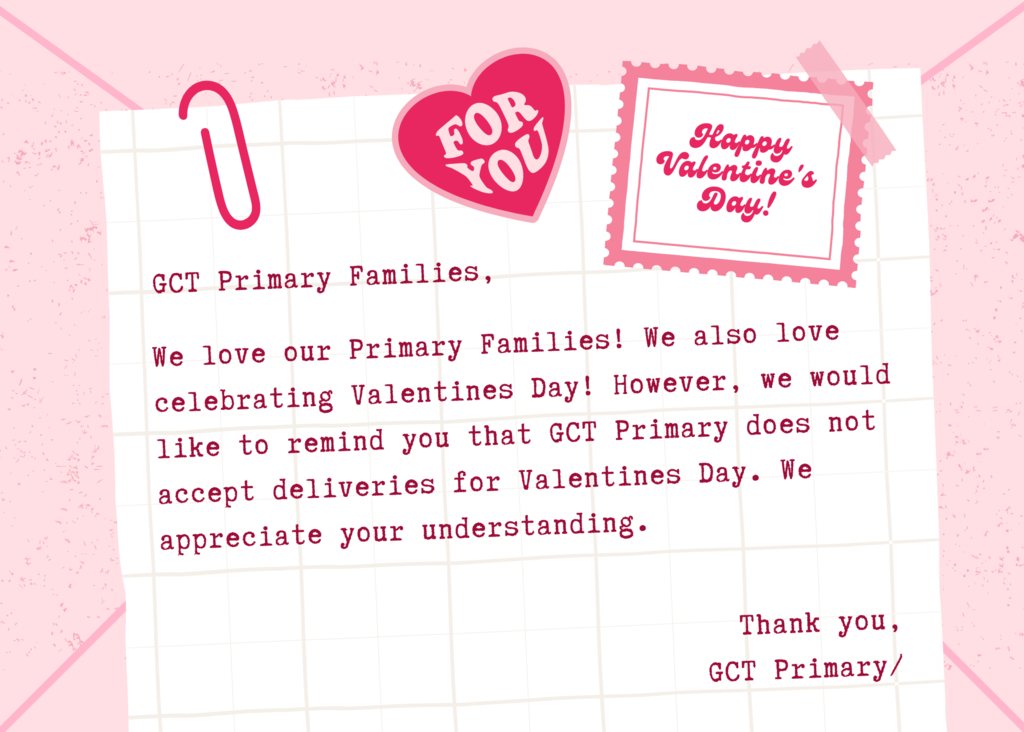 Mrs. Williams class celebrated the end of our CKLA Kings & Queens Unit, with a Royal Tea Party, today 🤴👸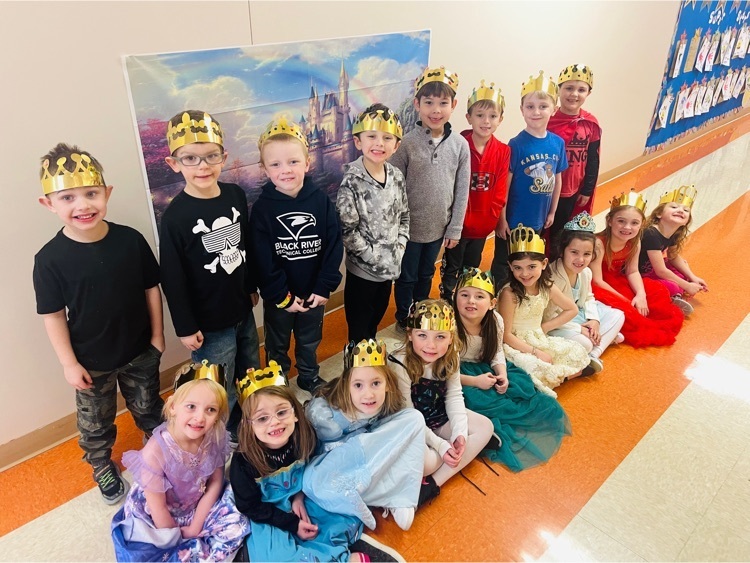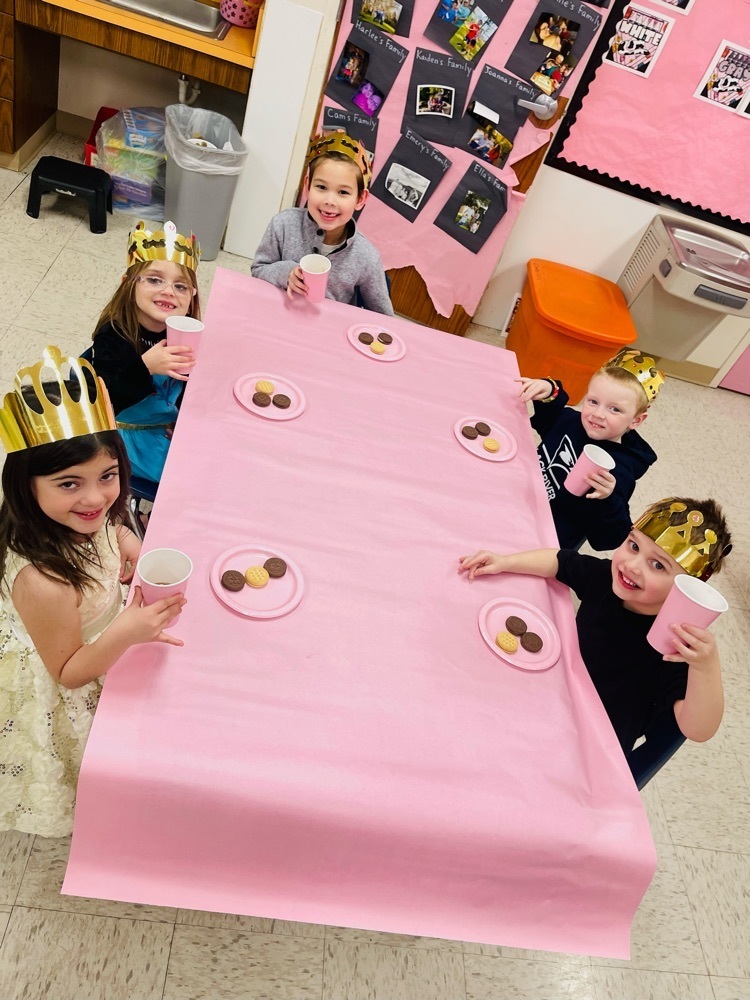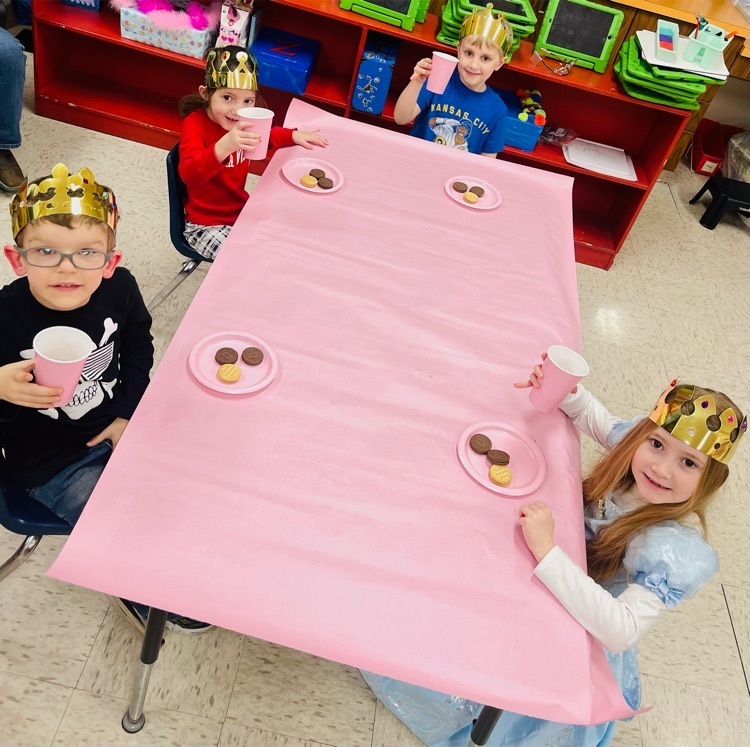 Future GCT Primary Eagle 🦅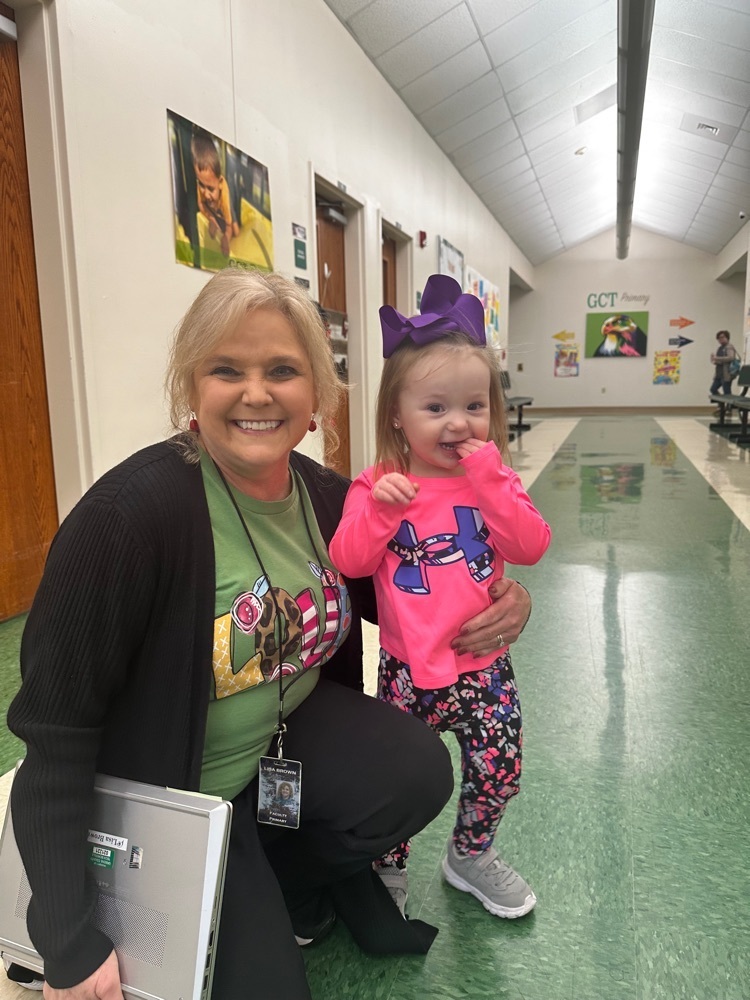 Thank you so much for all that you do Mrs. Heather Smith, GCT Primary school counselor. Our kids are blessed to have you! Mrs. Heather always helps out in any way needed with the staff and the students. We also want to celebrate our school based mental health therapist and Families Inc. for all that you do to take care of our kids at the Primary. We are blessed to have Matt, Jackson, and Chelsea as part of our GCT family. We appreciate all that you do for our little eagles!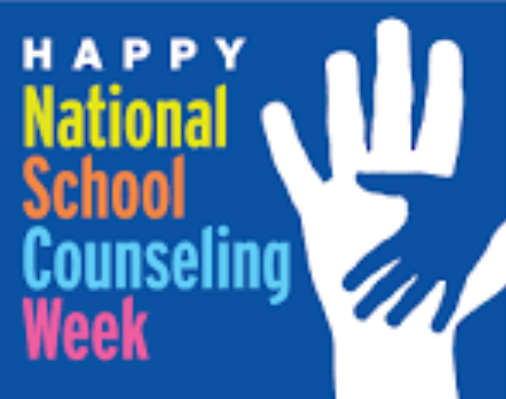 Mrs. Lisa Brown's Kindergarten class enjoyed their tea party. They even had a Prince & Princesses join the tea party & then they played games with the class.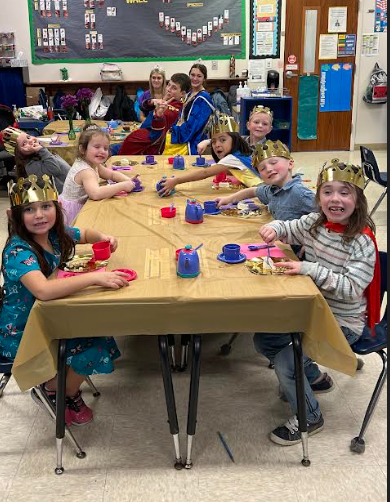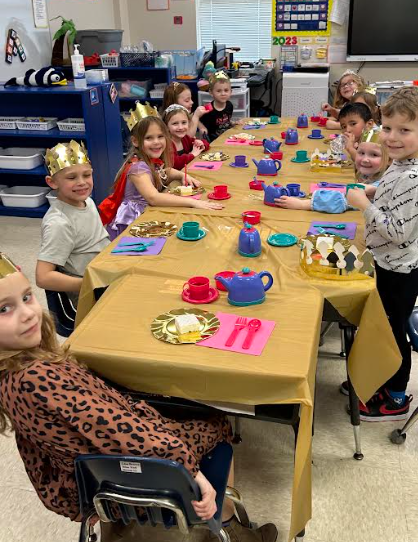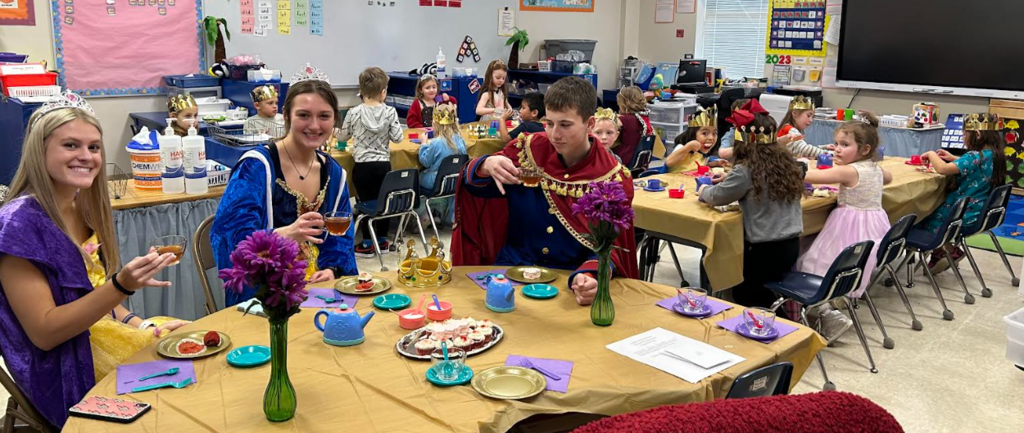 Thank you Ridge Kids Dental 🦷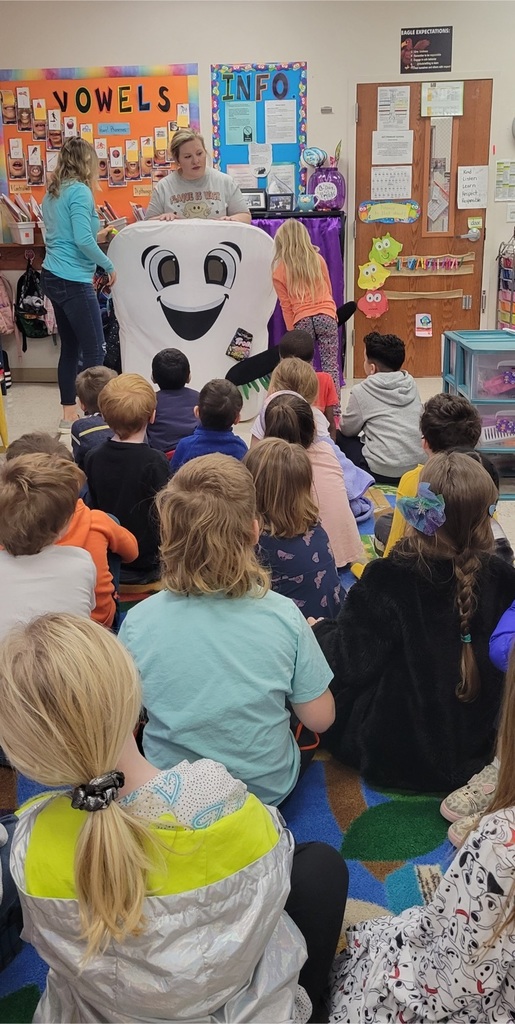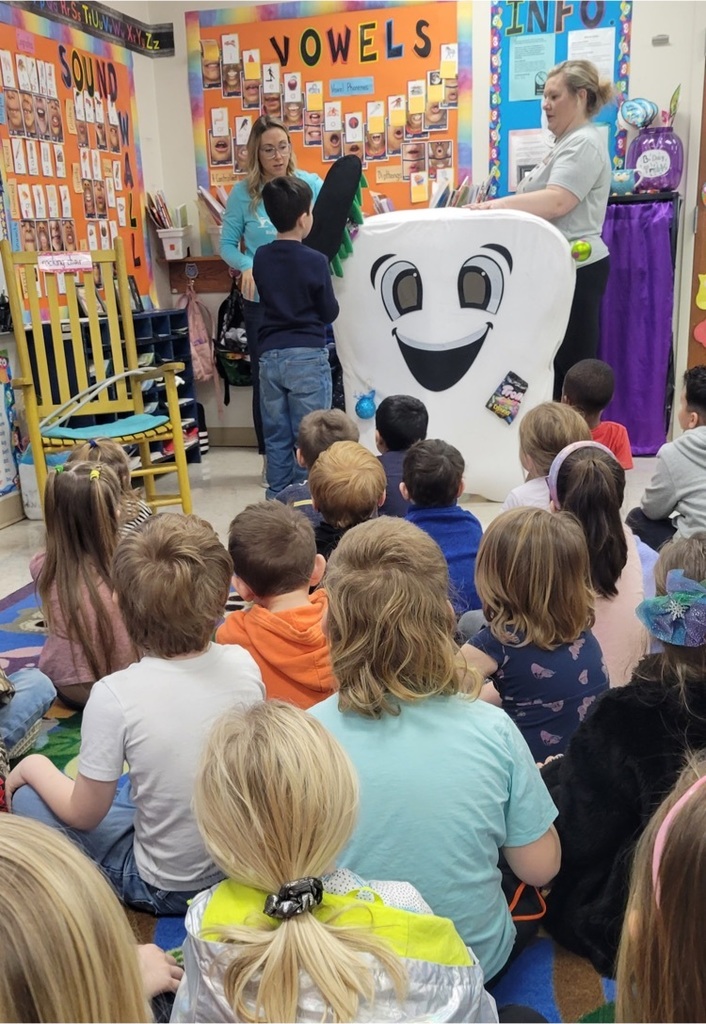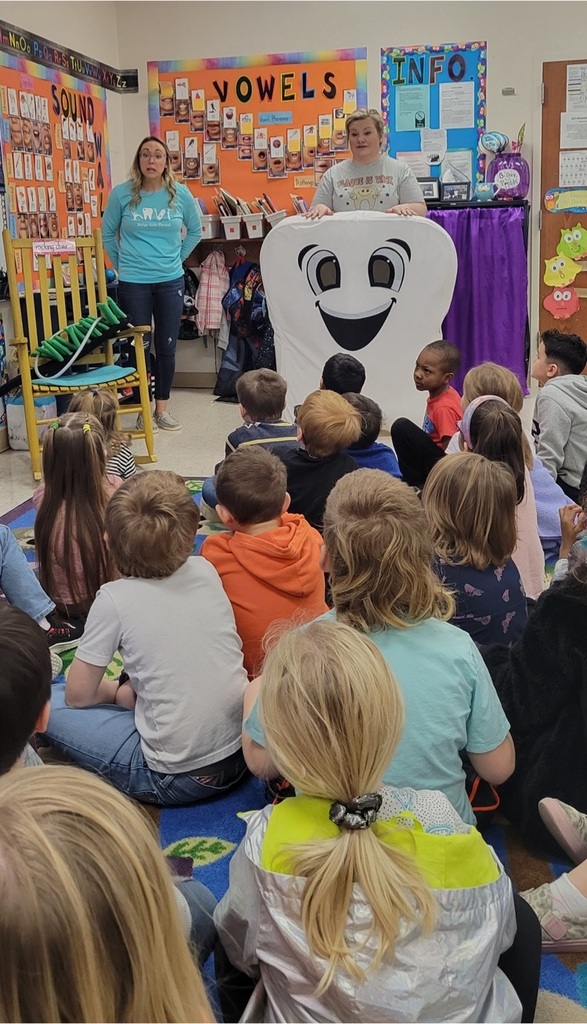 Congratulations to January staff members of the month: Patricia Campbell and Sherri Namors These ladies both exhibit professionalism and always jump in to help the students and staff. We are blessed to have them at GCT Primary 💛💚