GCT 🥎 wins 19-2 over Jeff Davis HS in 4 innings!

GCT 🥎 wins game 2, 21-4 over Marion County.

GCT 🥎 falls in game 1 at Gulf Shores 5-3 to Wetumpka.

We are getting closer to one of the best facilities in Arkansas each day! #eaglesoftball🥎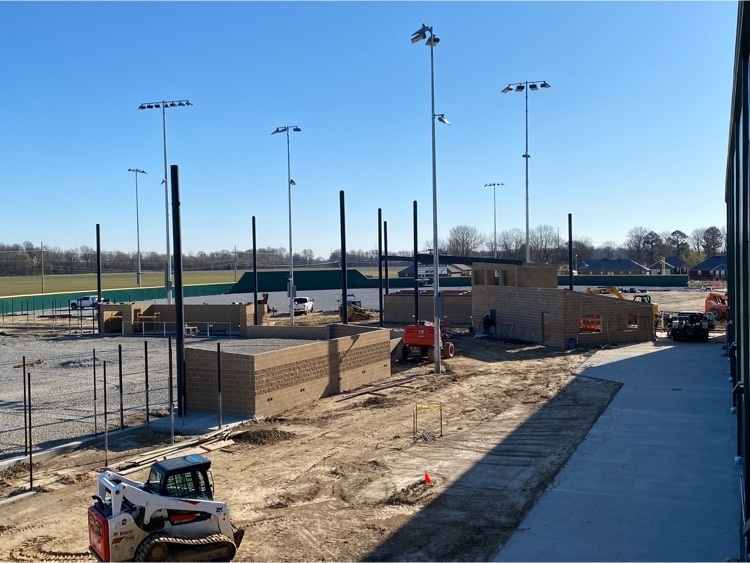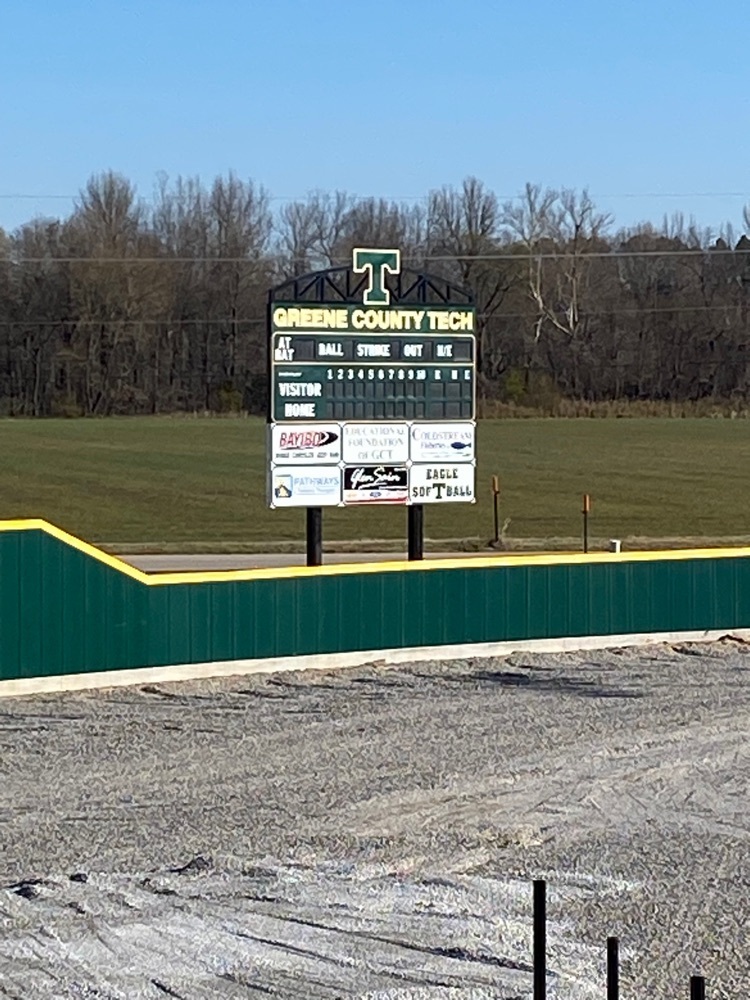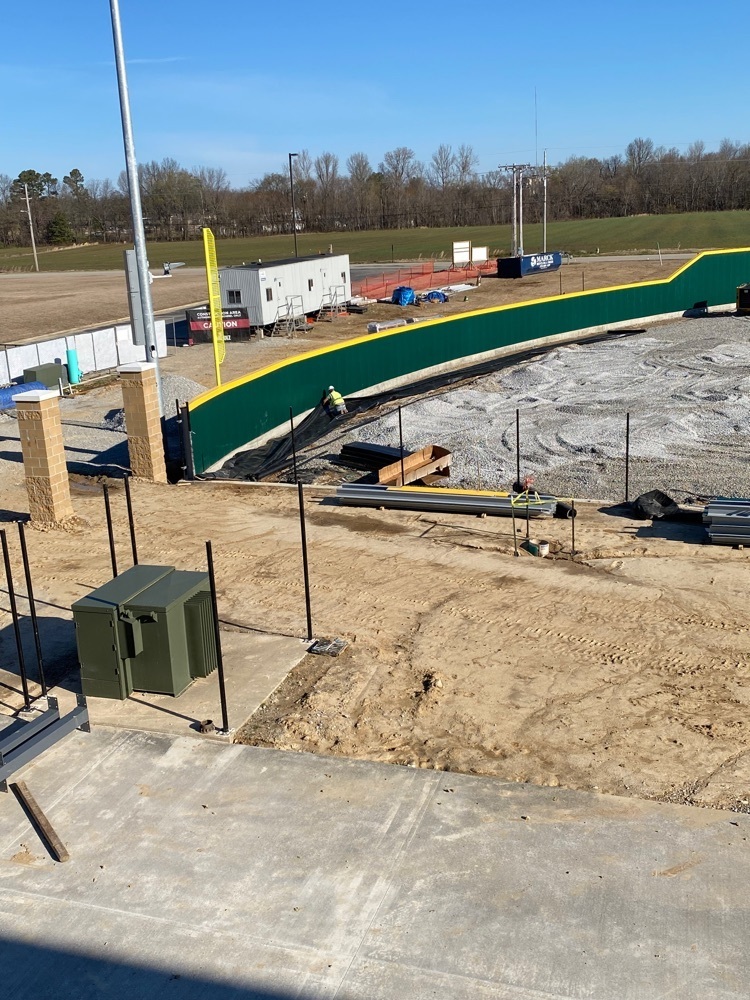 Spring Break for Greene County Tech Schools will be March 20th-24th. Please enjoy your break and stay safe. Students will come back to campus on Monday, March 27th.

EARN YOUR WINGS CAMP You don't want to miss this camp with Coach Clifton and Coach Slaven. Don't worry if you didn't get signed up in time. Registration can still be brought as a walk up at 5:00 pm on March 27th at the High School Arena.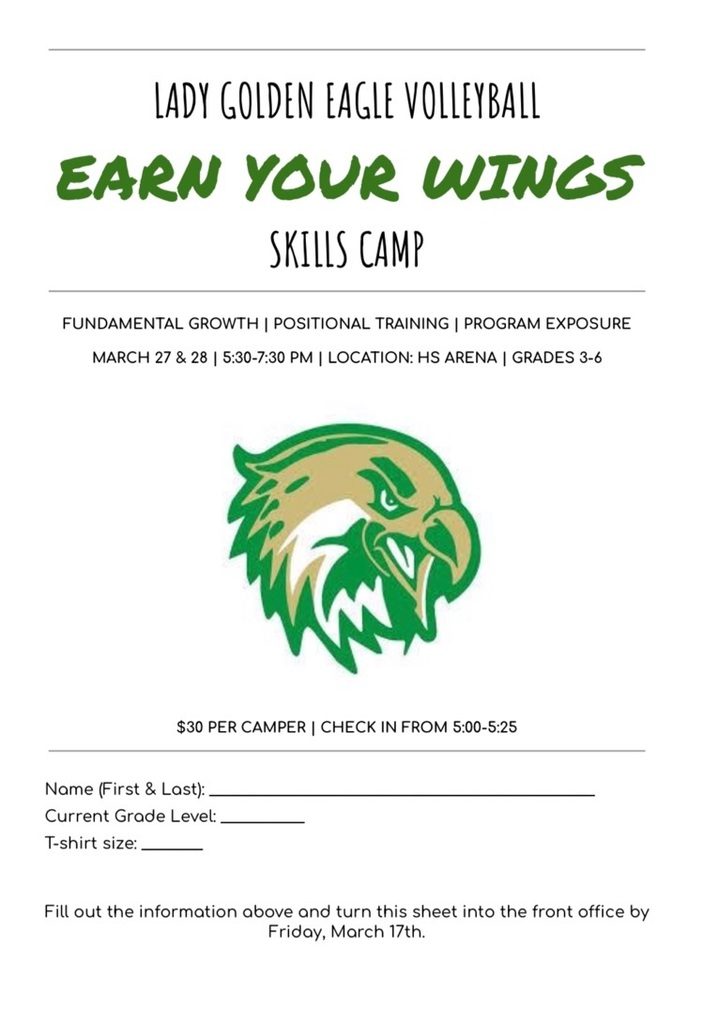 JV Eagles ⚽️ boys fall 2-0 today

GCT finishes them off 10-0 in 5 innings. They improve to 2-0 in conference play

Tech is the home team in game two up 8-0 in the 5th.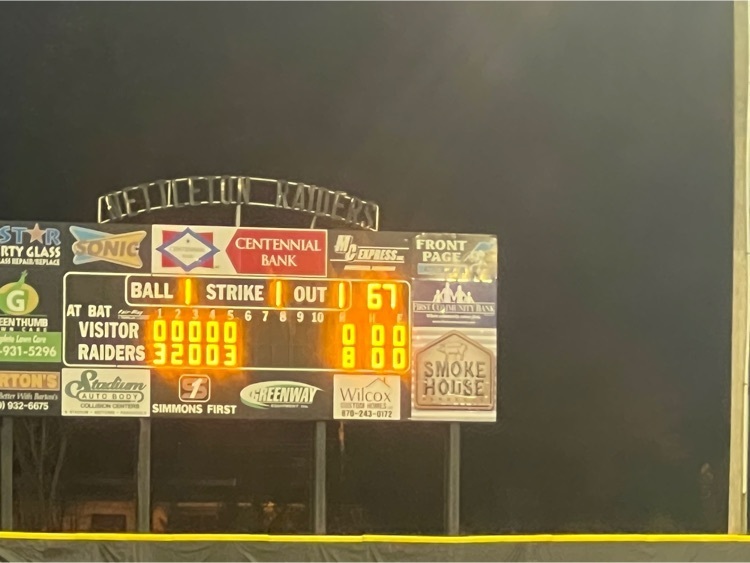 Eagles up 5-0 in the 4th in game 2 of the baseball game.

Lady Eagles win 16-1 in game 2. Improving to 2-0 in 5A East play. In the double header the Lady Eagles combined to hit 6 home runs. Ava Carter- 2 Marley Speer- 2 Sophia Gonzalez- 1 Jenalee Toombs- 1 Congrats girls and keep swinging it! #stayGoldeneagles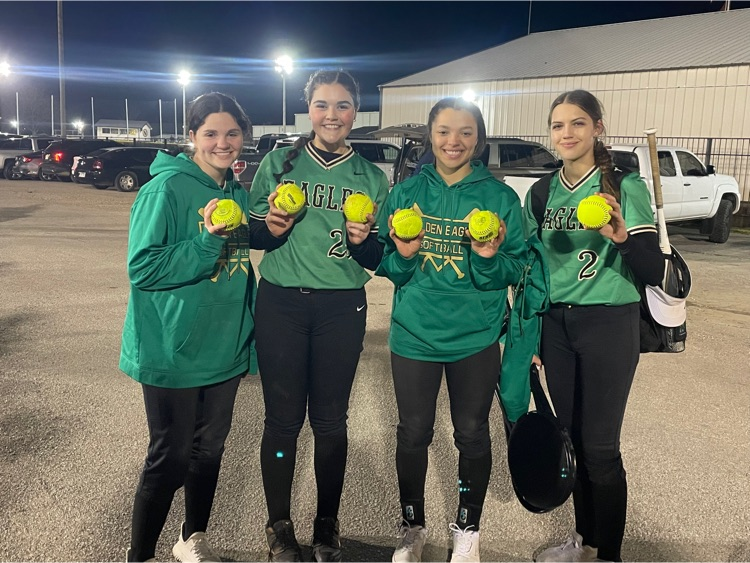 Baseball finishes off game 1 with a win, 7-1. They move to 1-0 in the 5A East

Varsity Girls Soccer Valley View - 6 GCT - 0 Final

Softball finishes off Nettleton 12-3 to improve to 1-0 in the 5A East.

Eagles up 6-2 in 4th in softball and 5-1 in 5th in baseball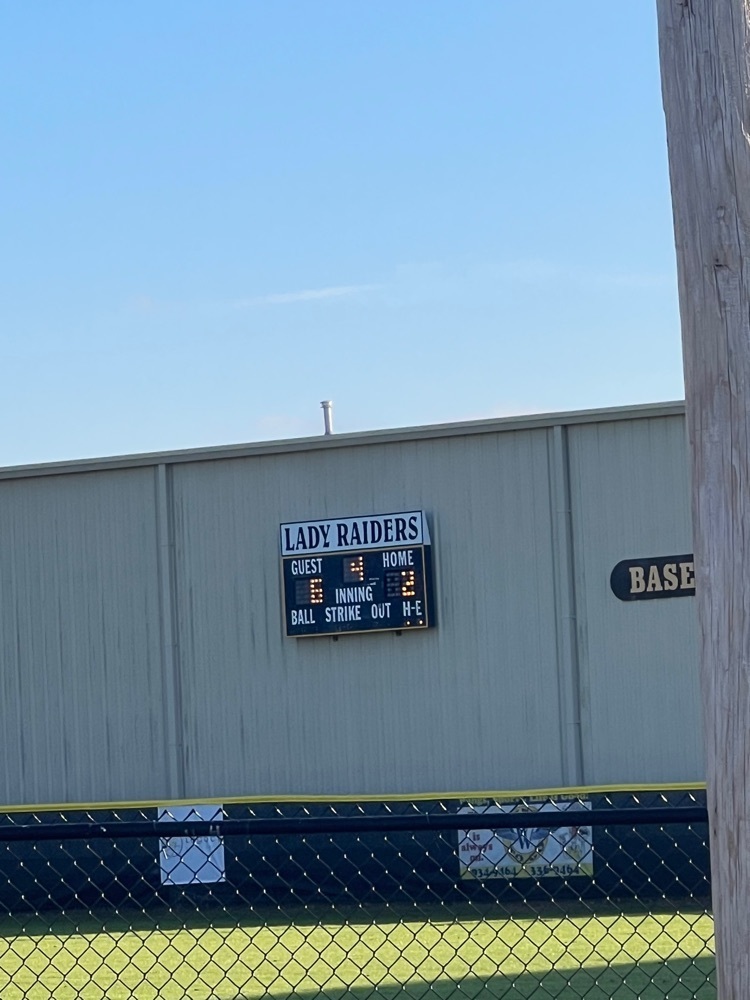 Congrats to Benji Goodman on being named to the 5A All State and 5A All State Tournament team. #stayGoldenEagles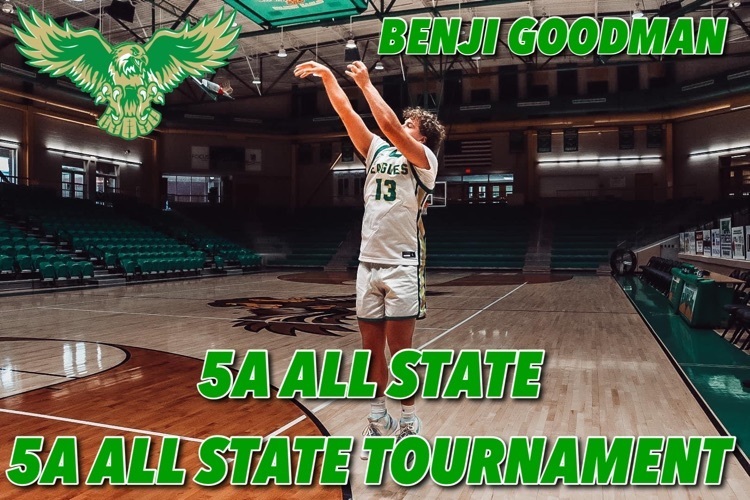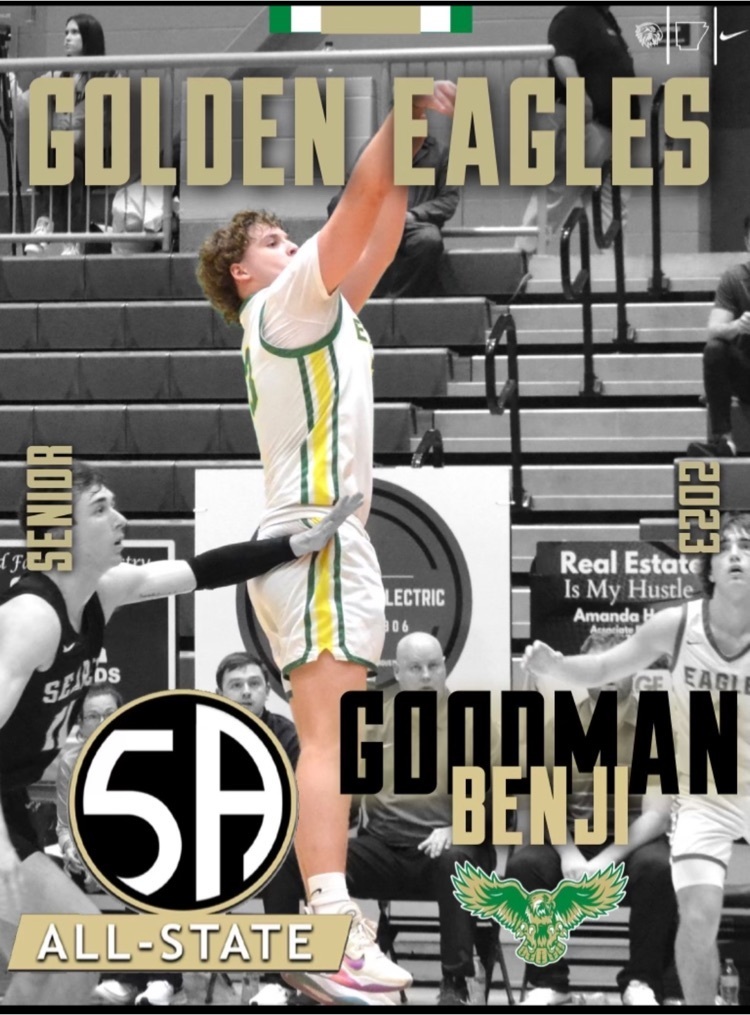 2023 Senior High Glen Sain Relays Champions are the Nettleton Raiders and high point goes to Kylan Shelton from Nettleton.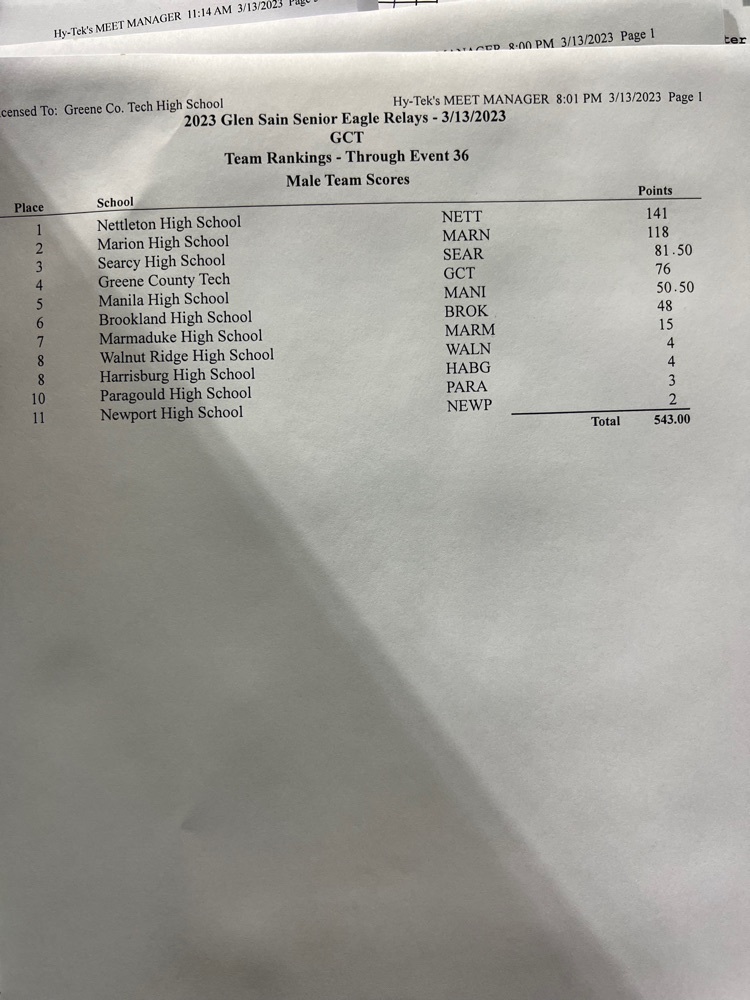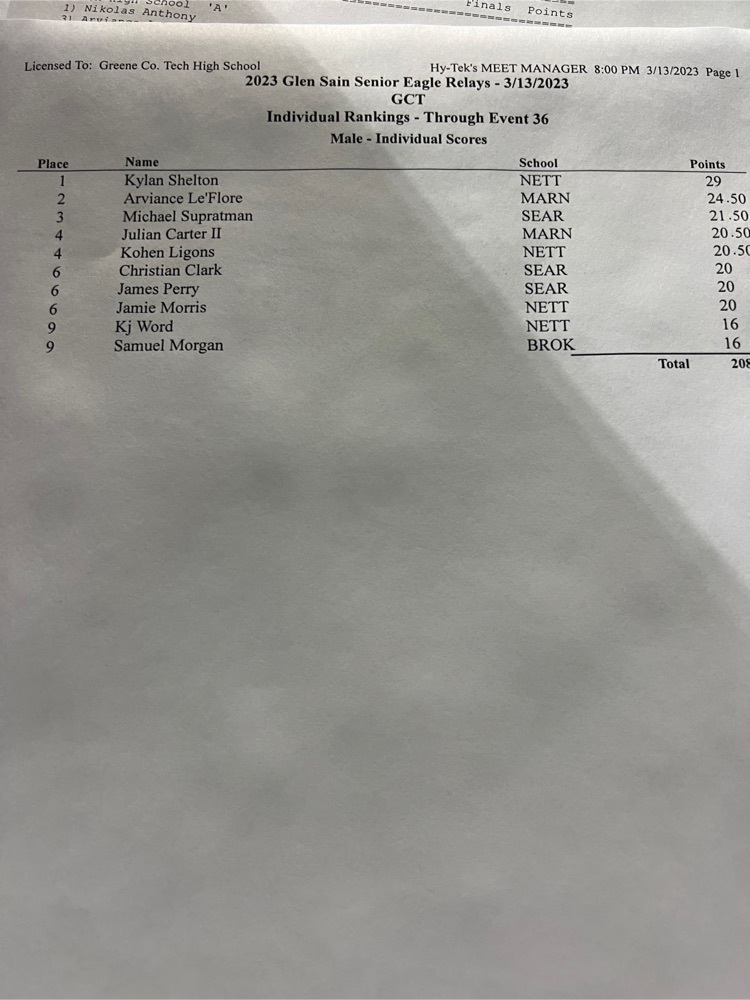 Nettleton Raiders are the 2023 Girls Glen Sain Relay Champions and Michele Moore from Walnut Ridge is the high point winner.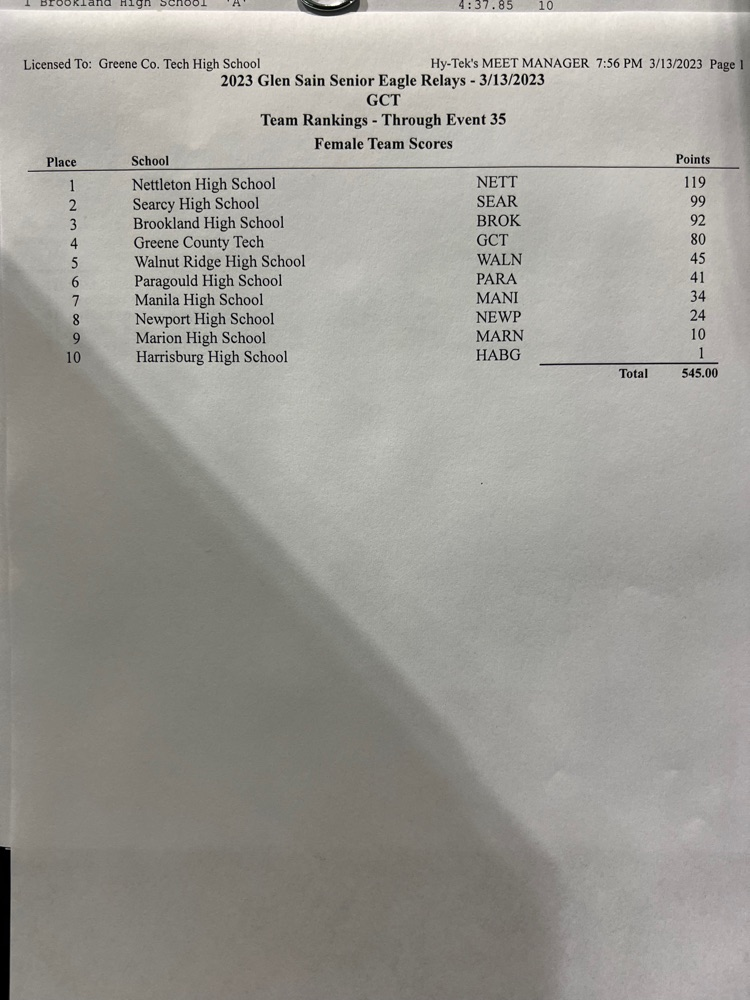 Glen Sain Relays Results Girls 4x400m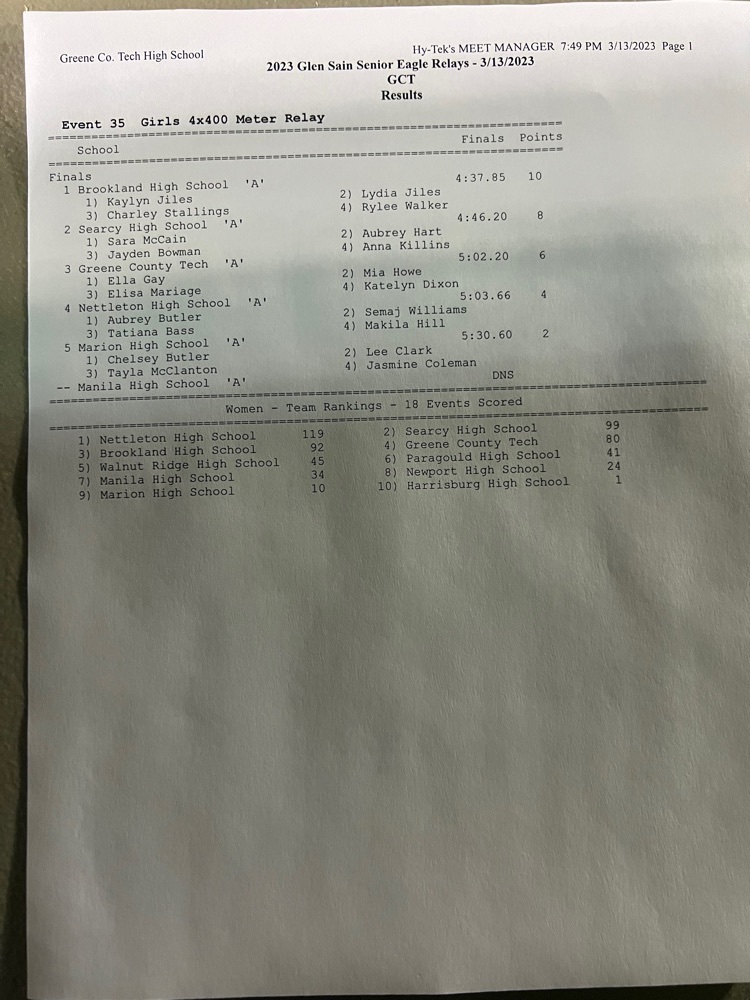 Glen Sain Relays Boys 200m