Glen Sain Relays 800m Boys updated results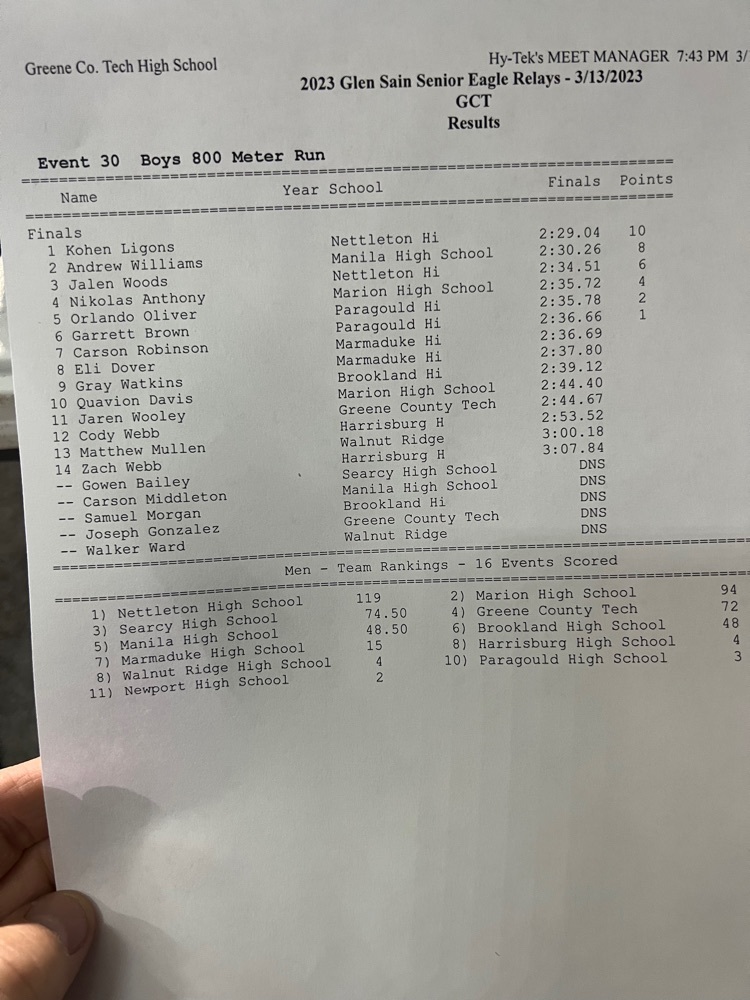 Glenn Sain Relays Results Boys & Girls 3200m run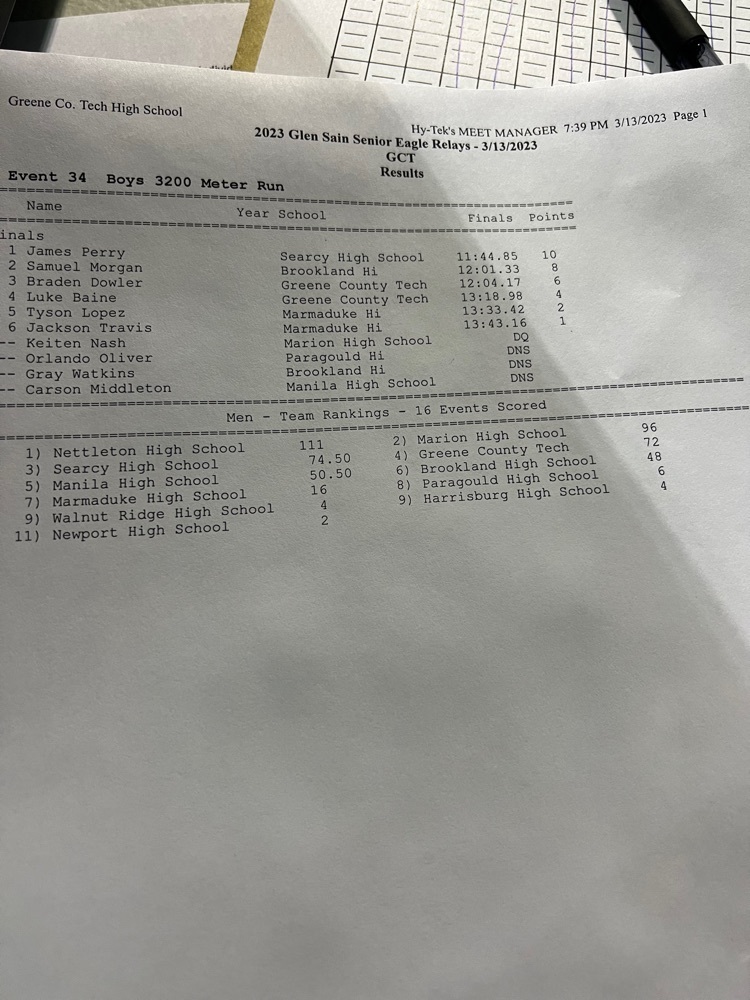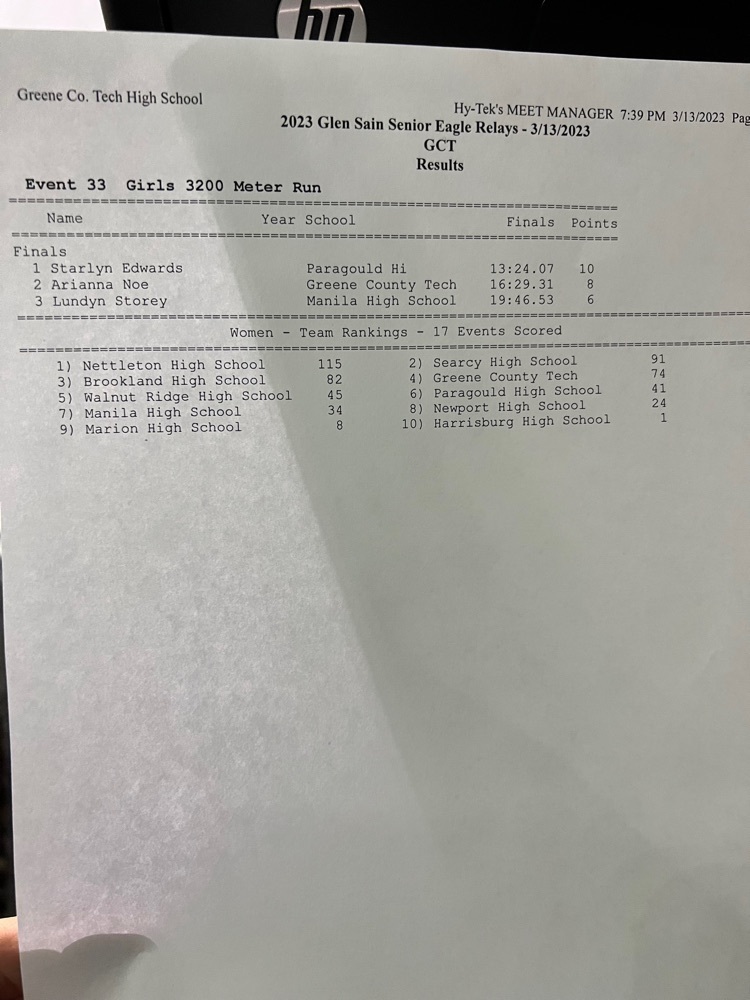 Senior High Glen Sain Relays Results Girls High Jump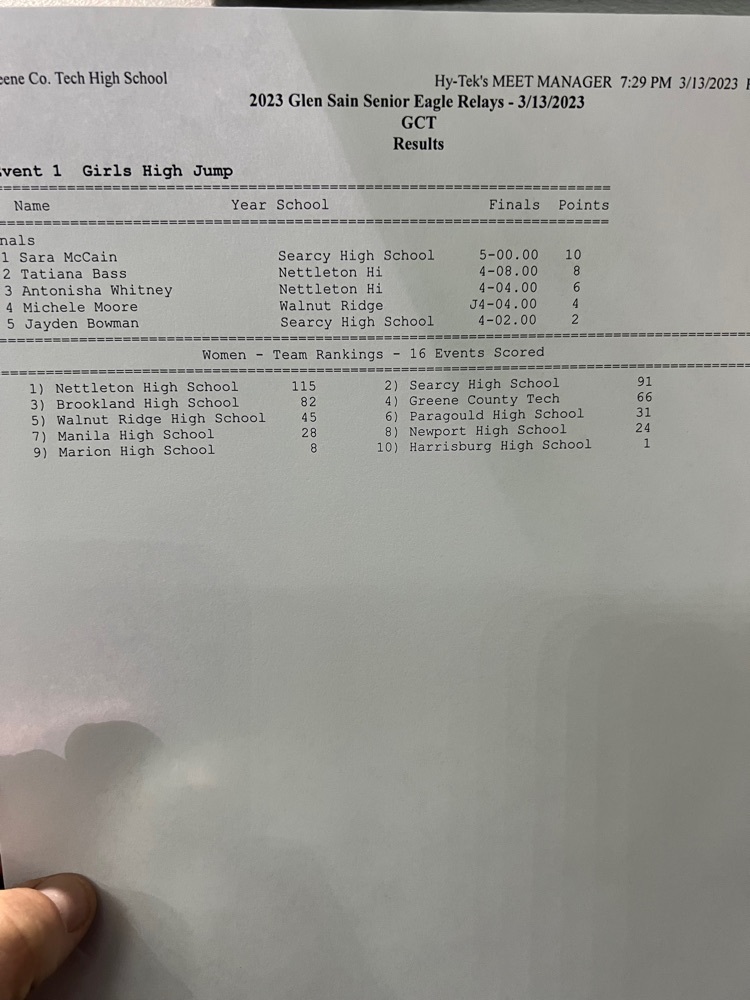 Glen Sain Relays Results Boys 800m

Senior High Glen Sain Relay Results Girls 800m Boys 300m hurdles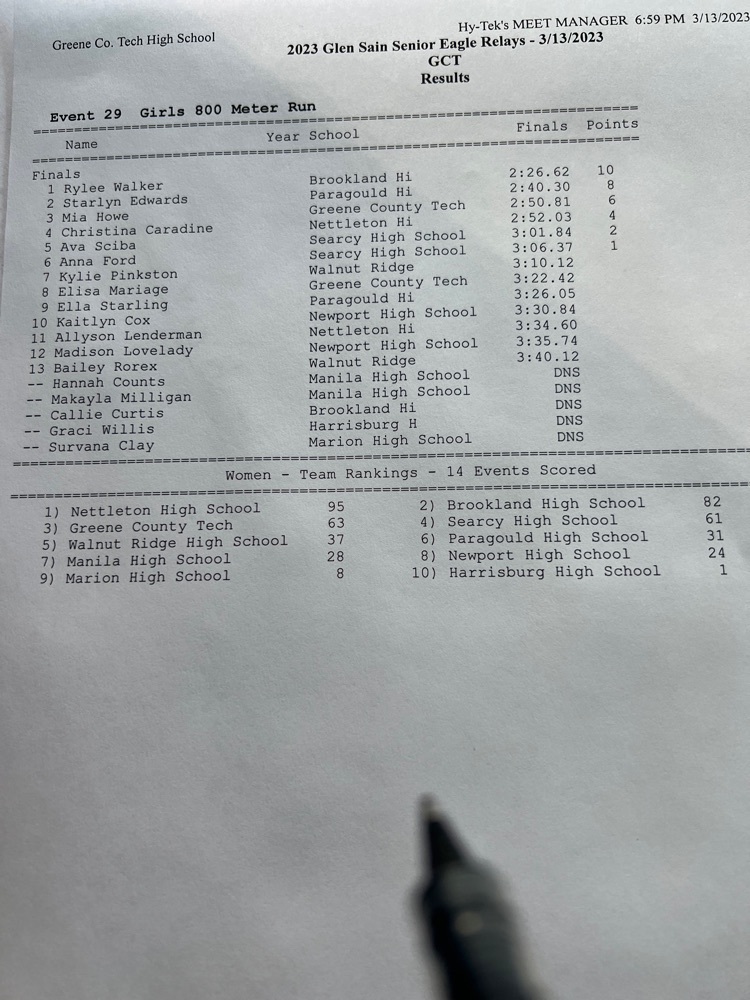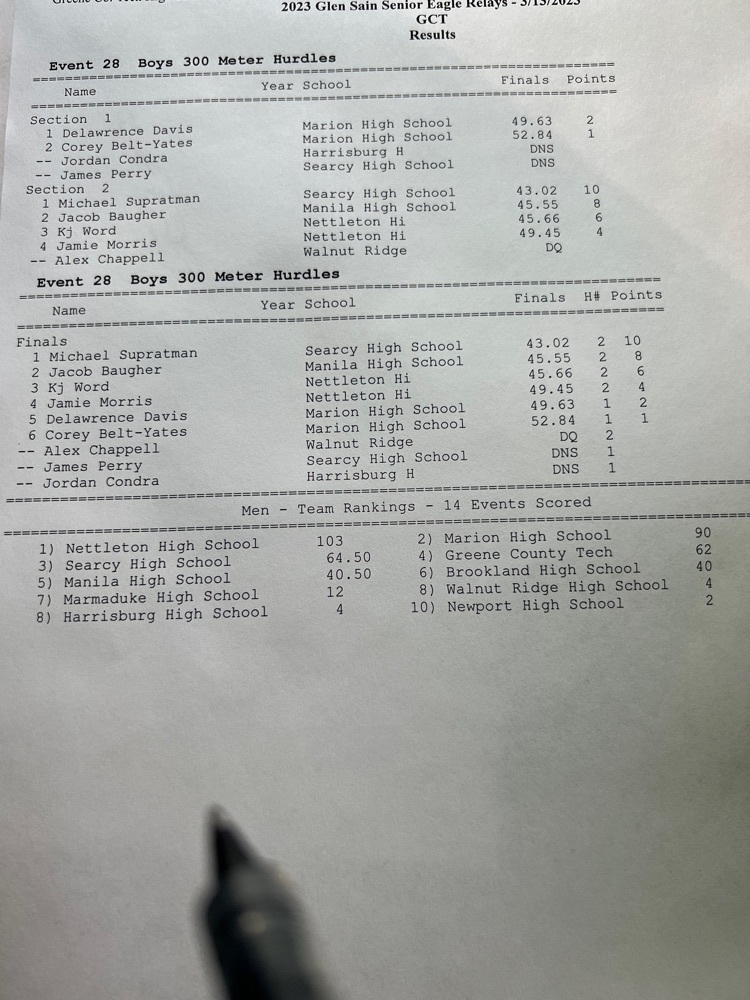 Glen Sain Relays Girls & Boys 400m Results Boys Team Standings 1. Nettleton 2. Marion 3. GCT Girls Team Standings 1. Nettleton 2. Brookland 3. Searcy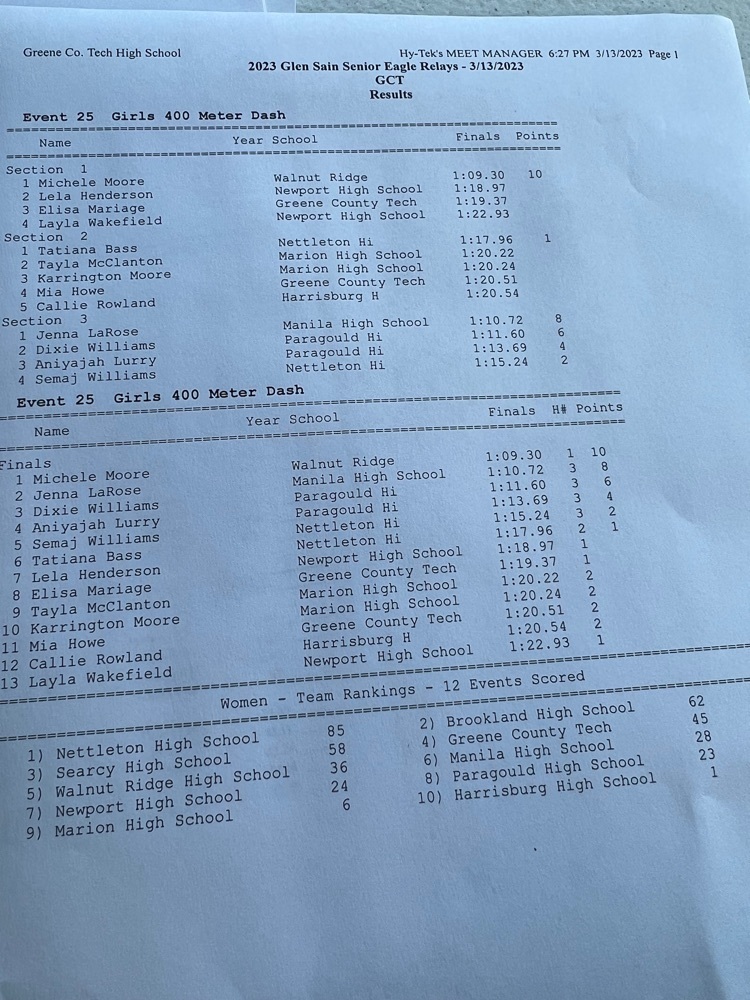 Senior High Glen Sain Relays Results Girls 4x100m Boys 4x100m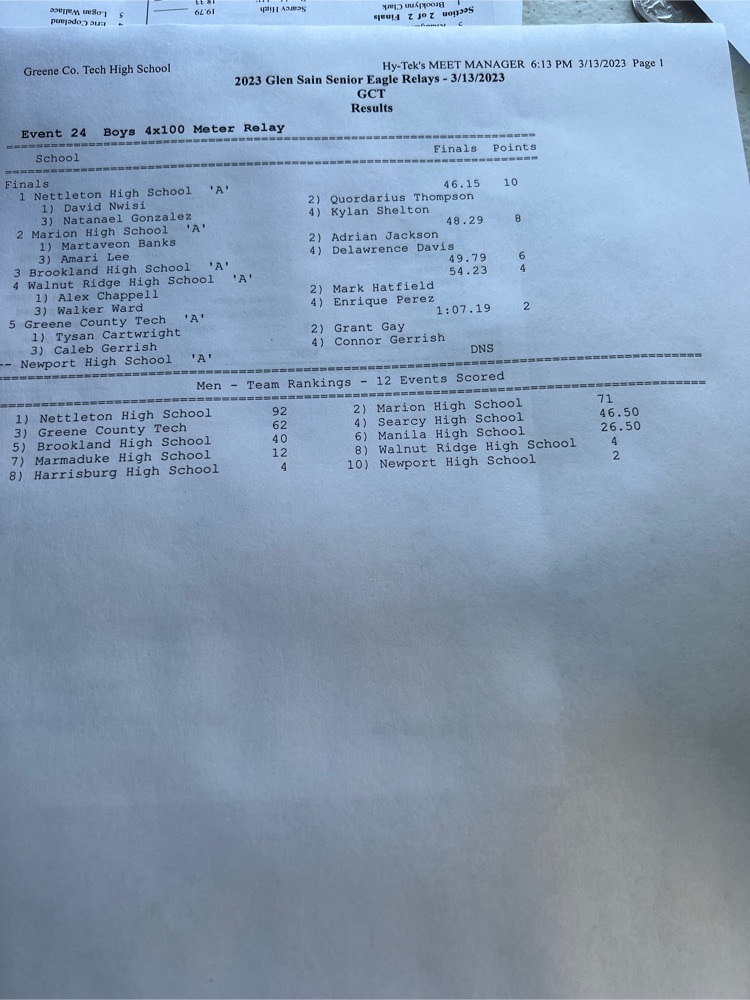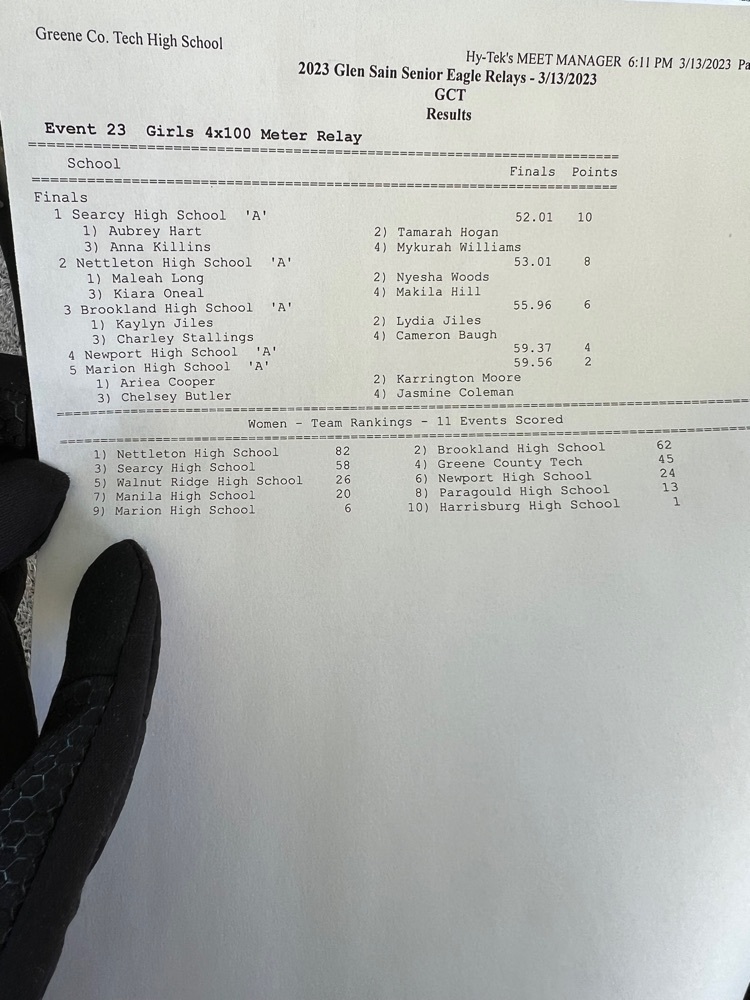 Senior High Glen Sain Relays 1600m Girls & Boys Results

Senior High Glen Sain Relays Results Girls Long Jump Girls Discus Boys Triple Jump Boys Shot Put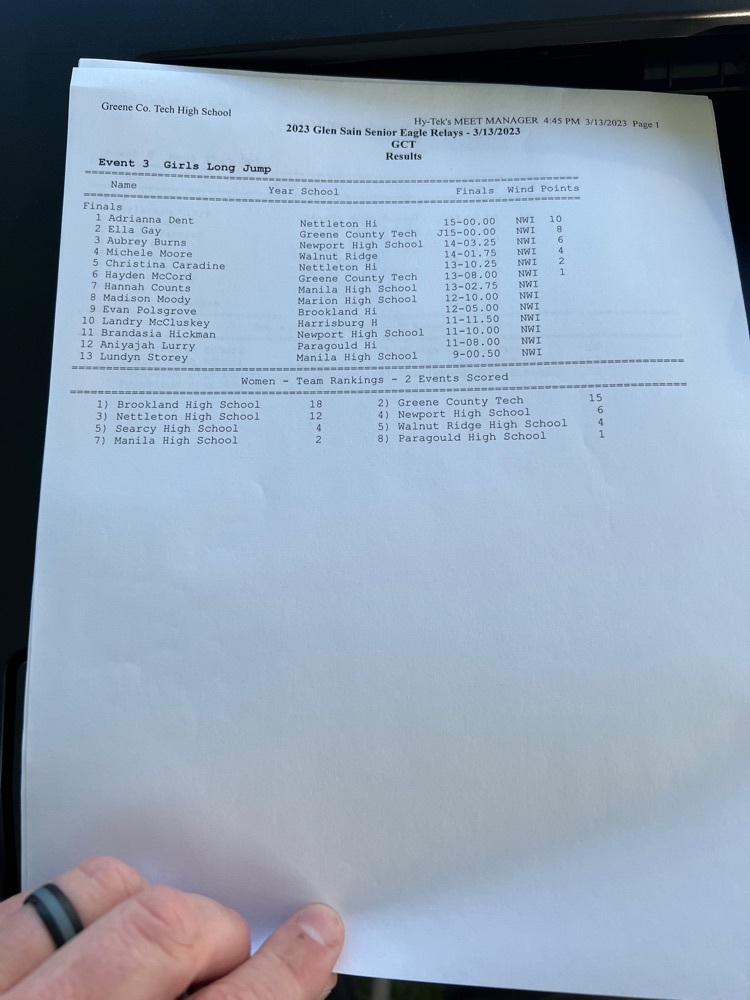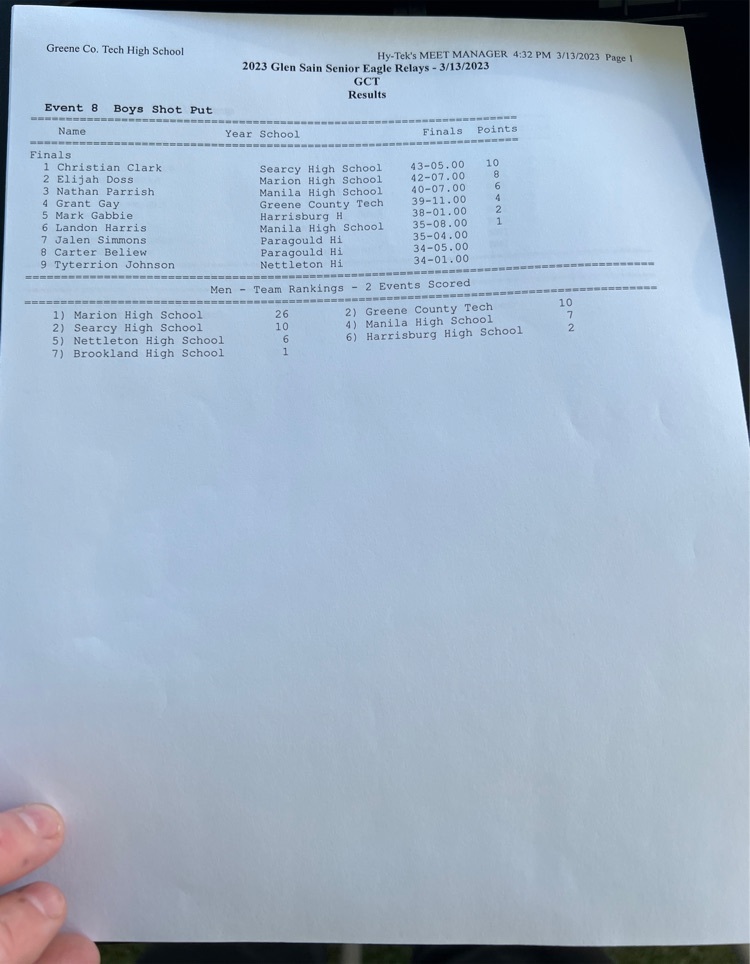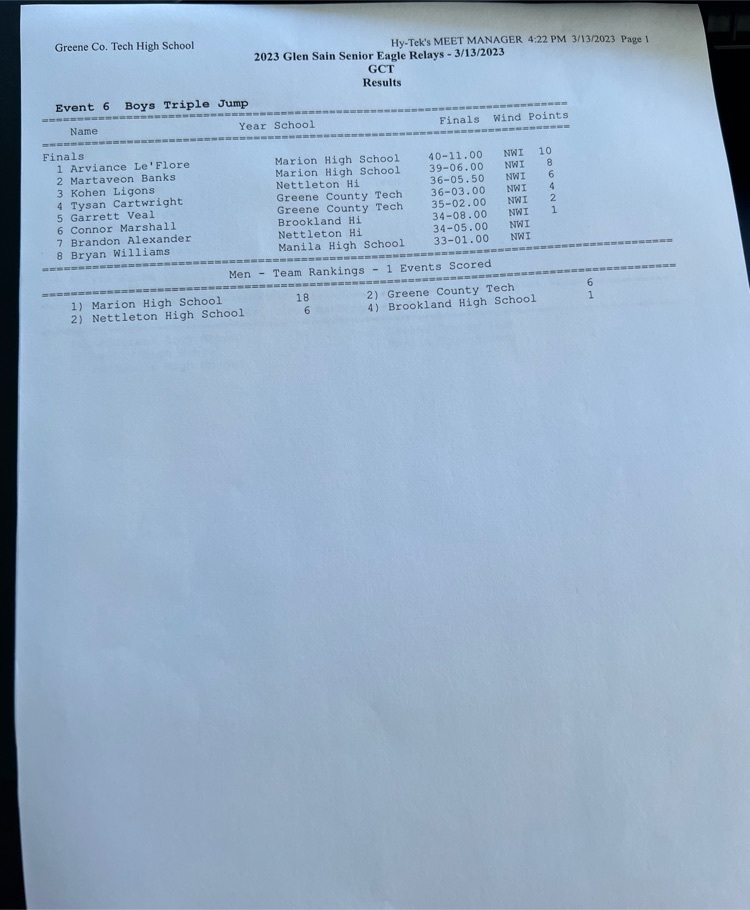 Senior High Glen Sain Relays Results Girls Pole Vault Girls Shot Girls 4x800 Girls Triple Jump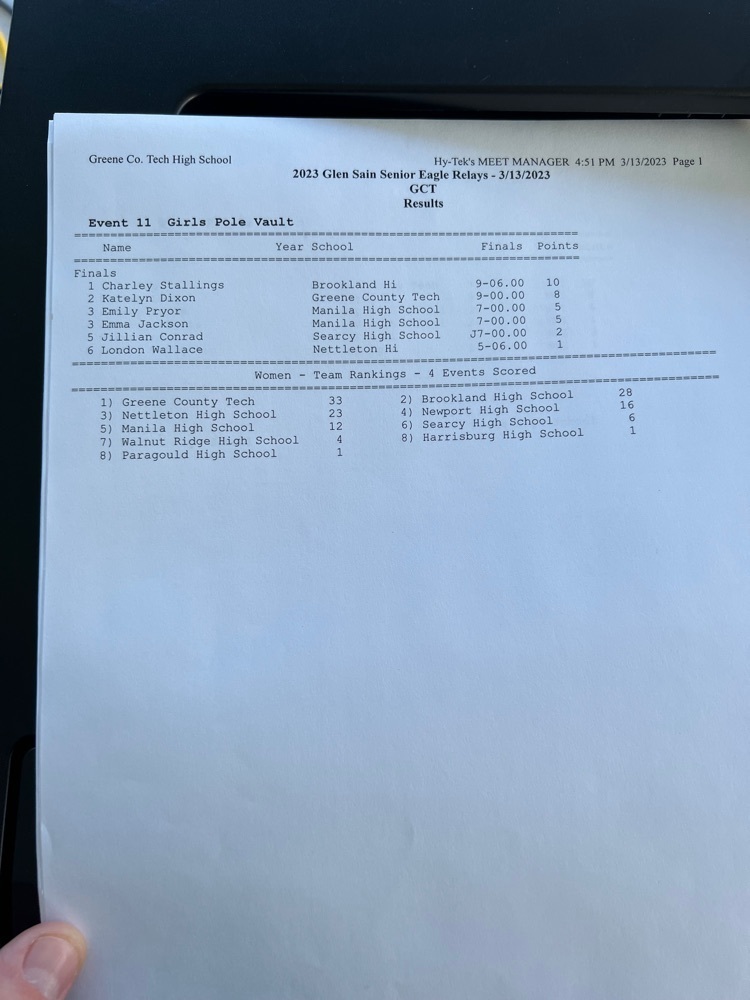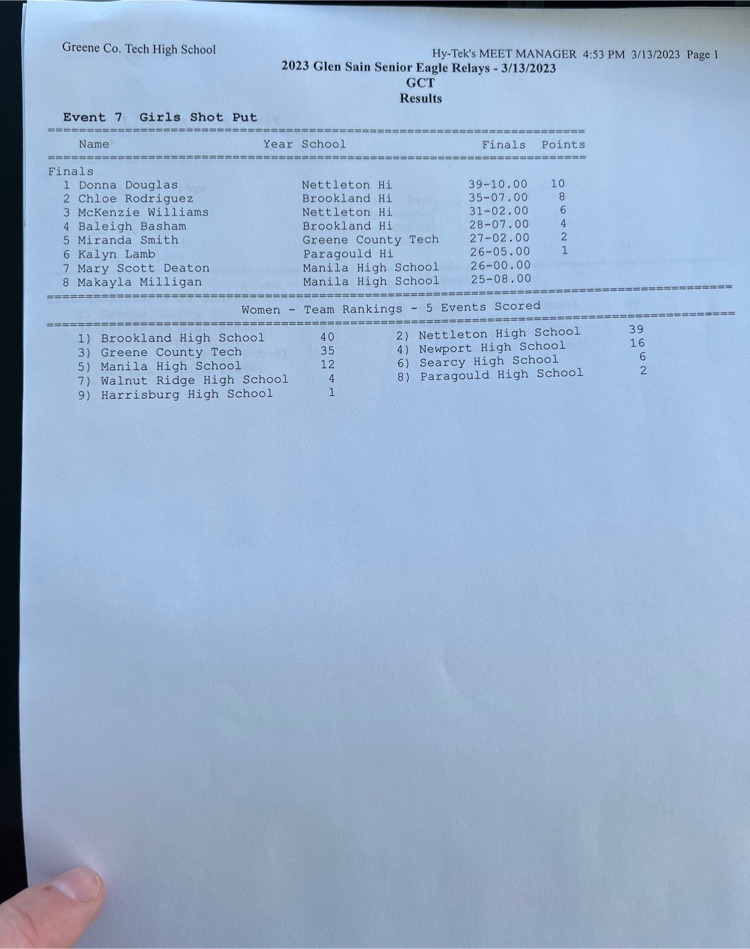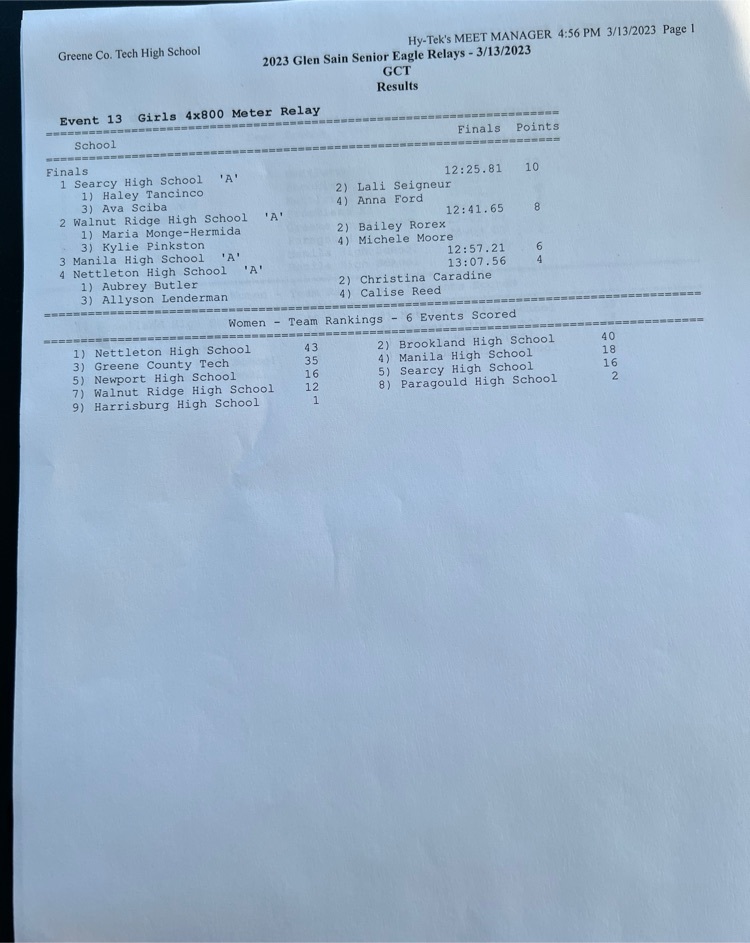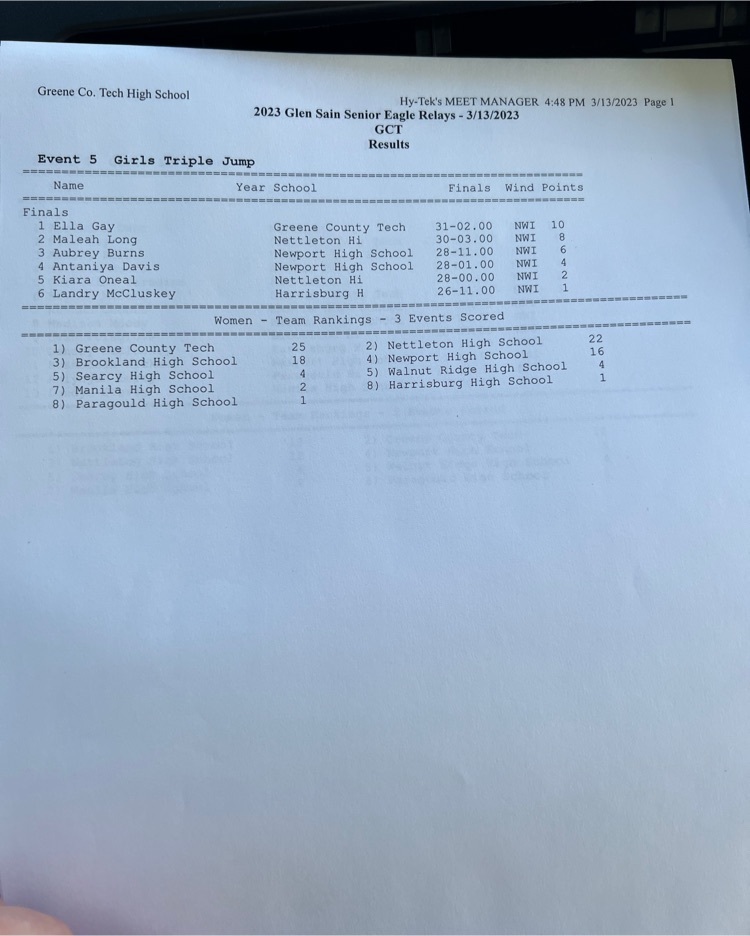 Senior High Glen Sain Relays Results Boys 110m hurdles Girls 100m hurdles Boys Discus Boys 4x800m relay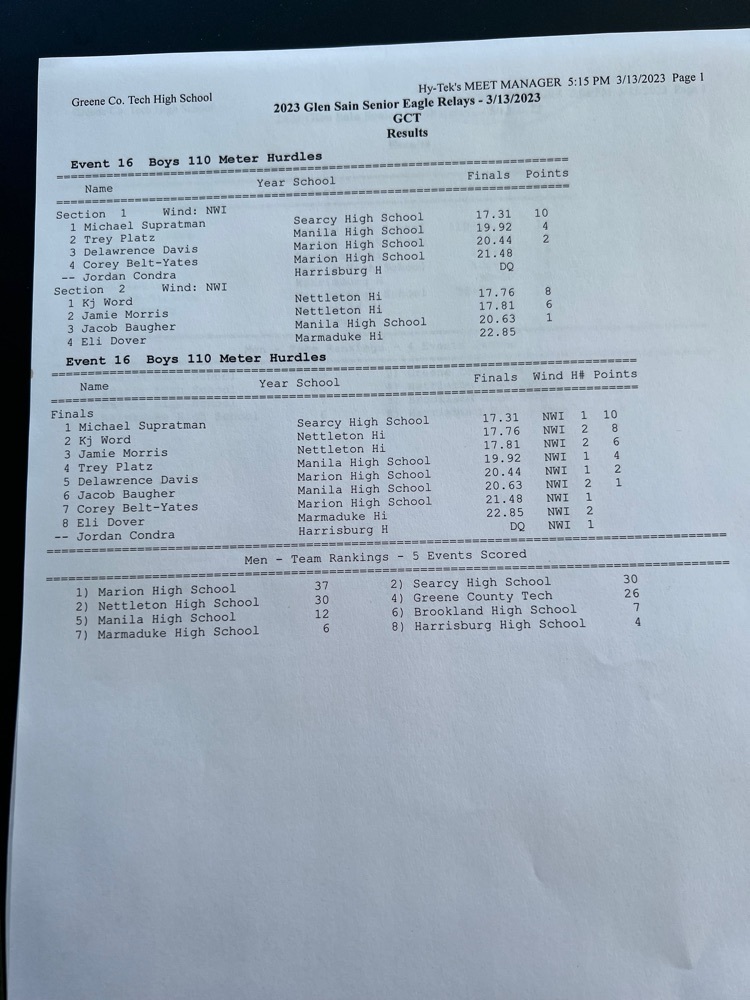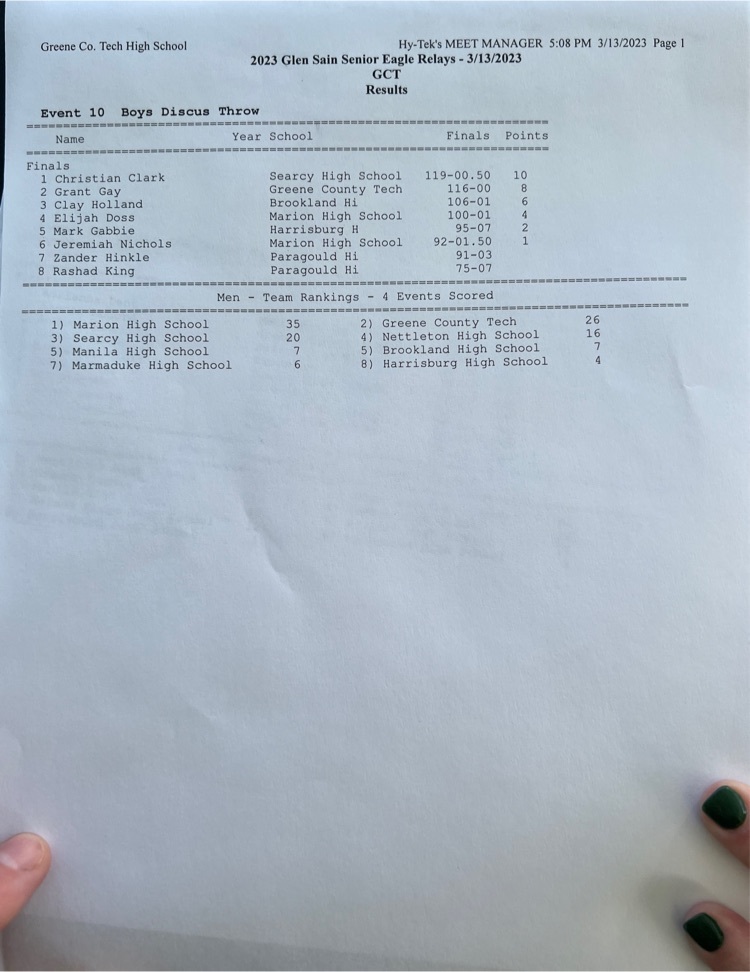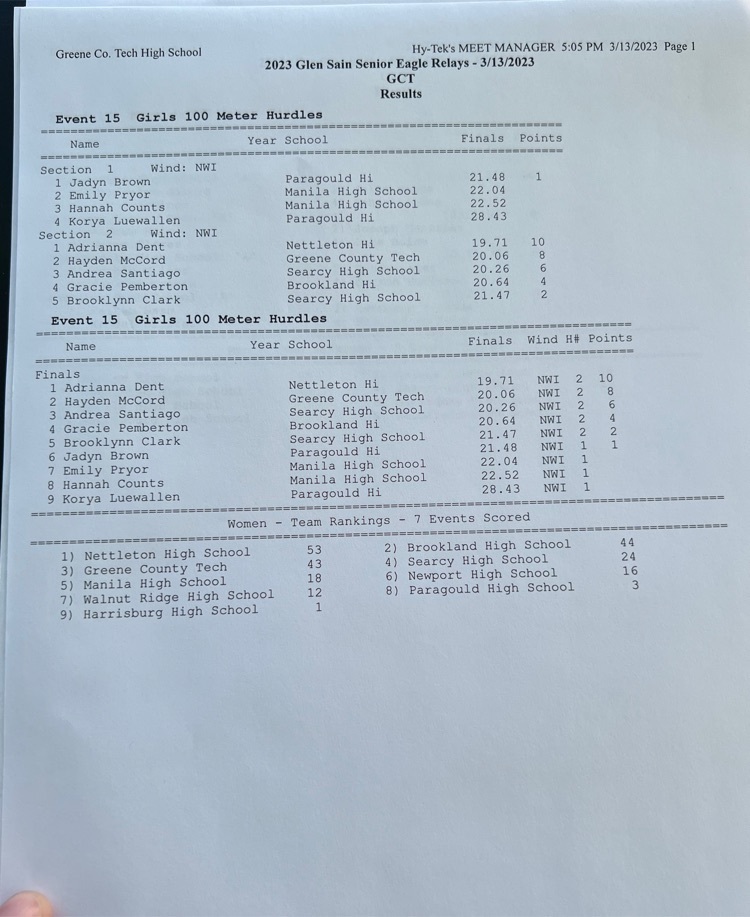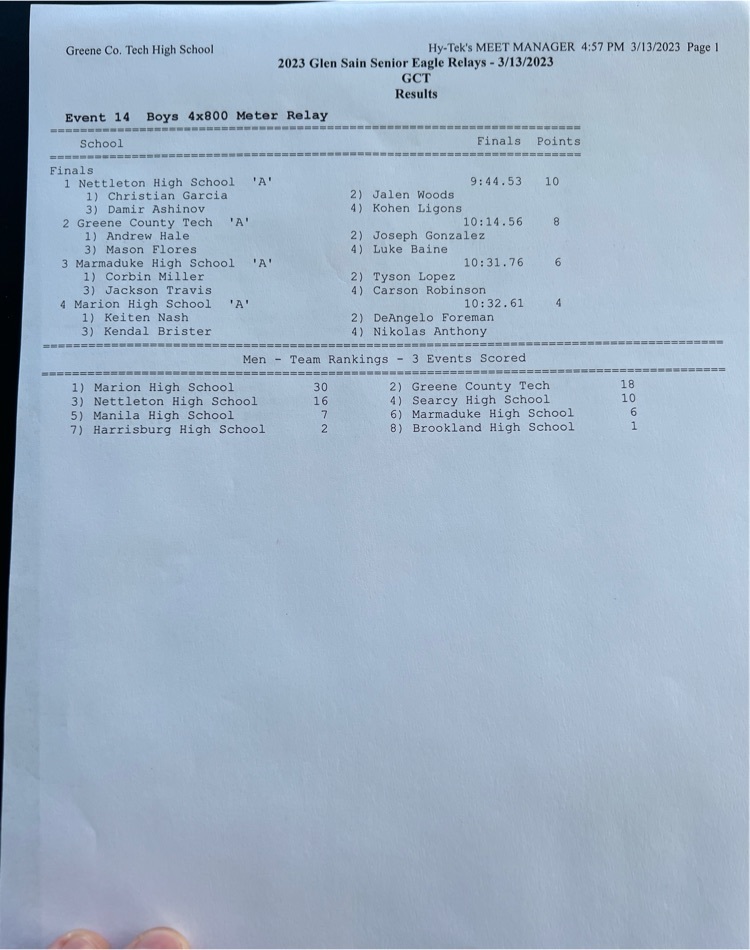 SR High Glen Sain Results Boys Pole Vault Girls 4x200m Relay Girls 100m Boys High Jump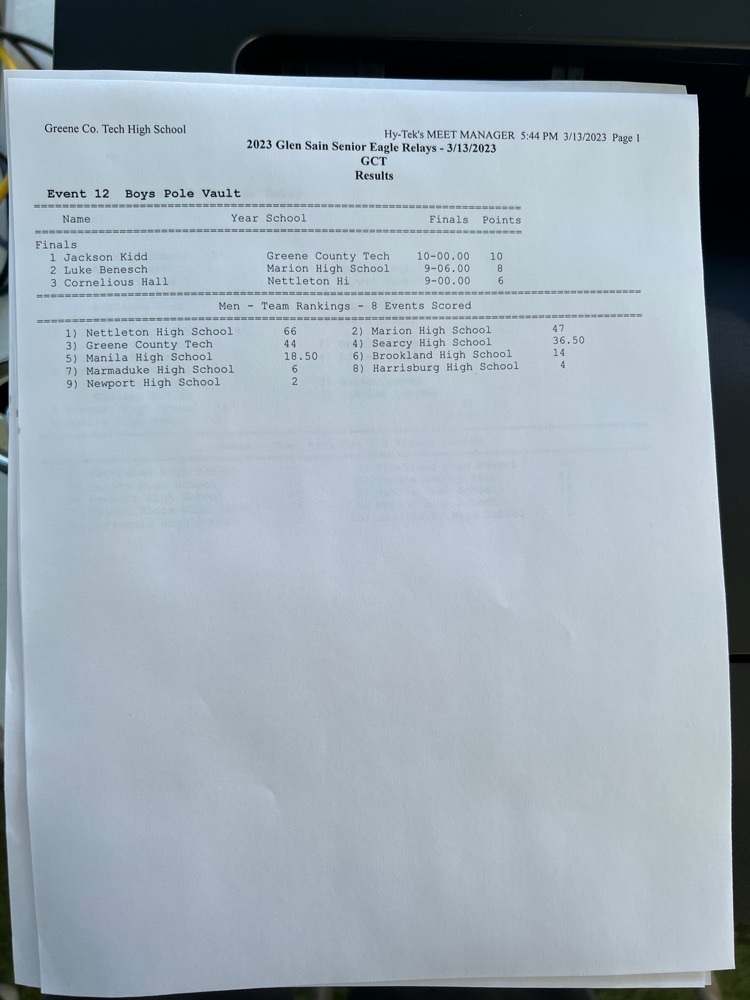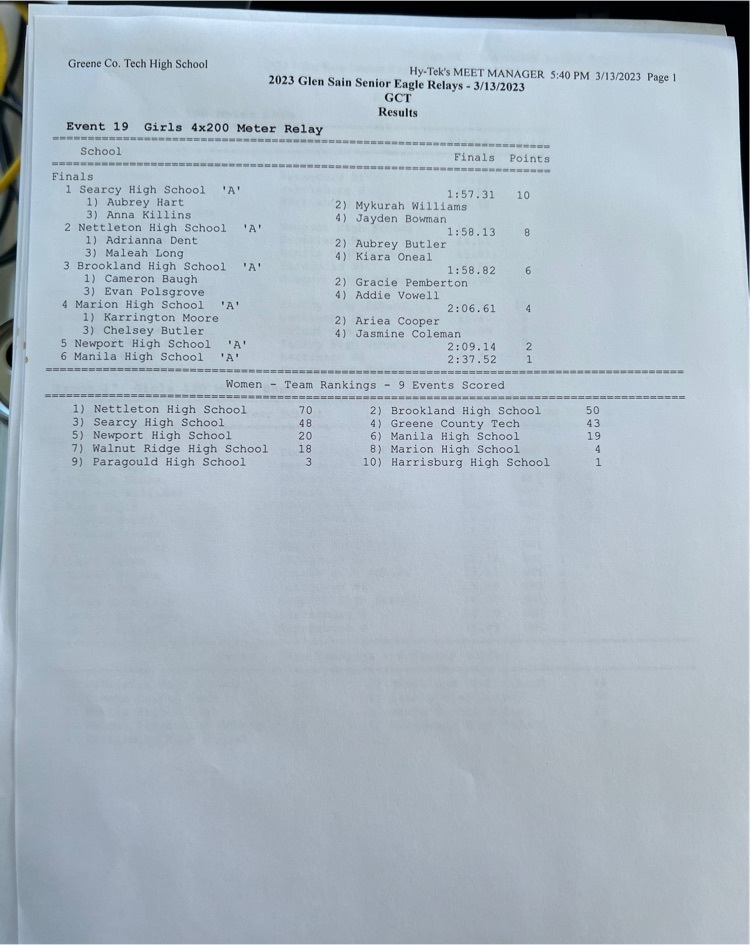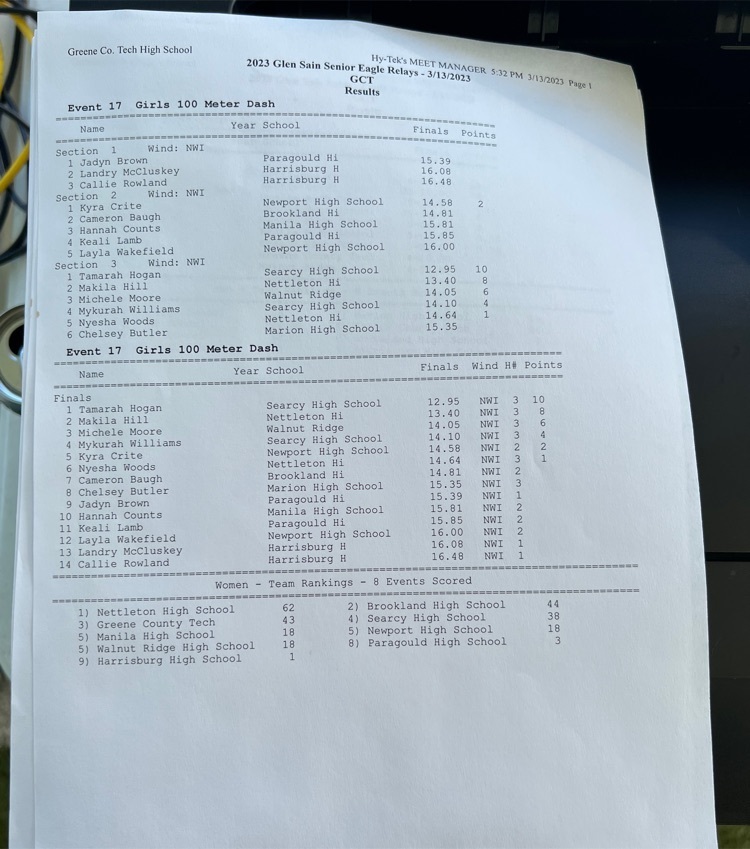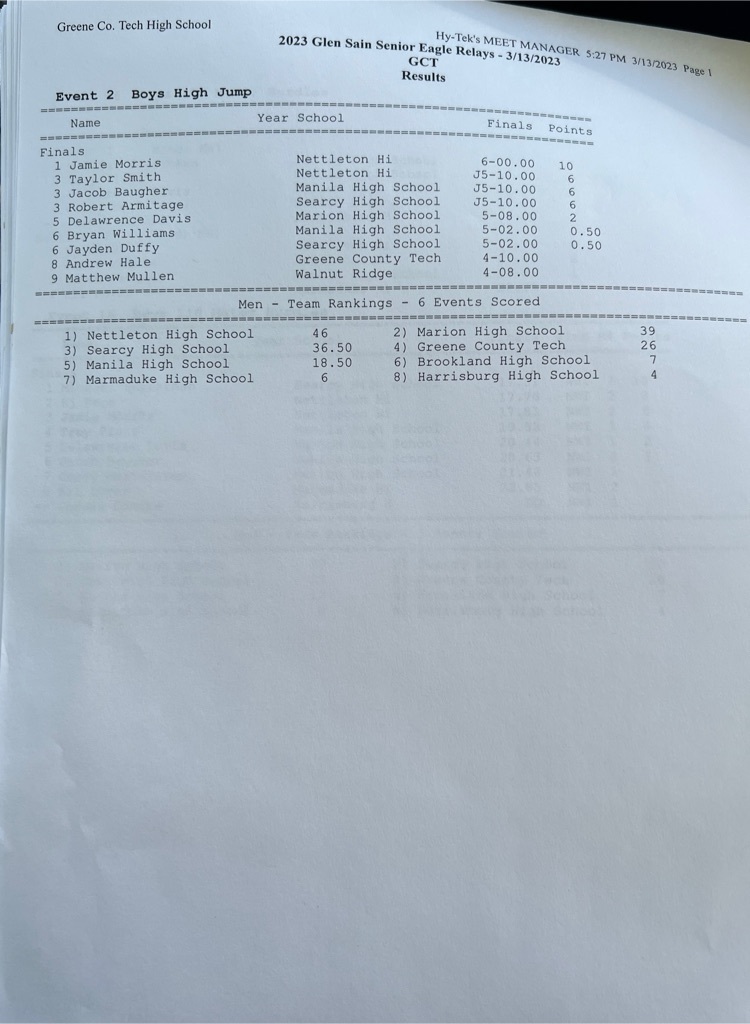 Glen Sain Relays Results Boys 100m Boys High Jump Boys 4x200m relay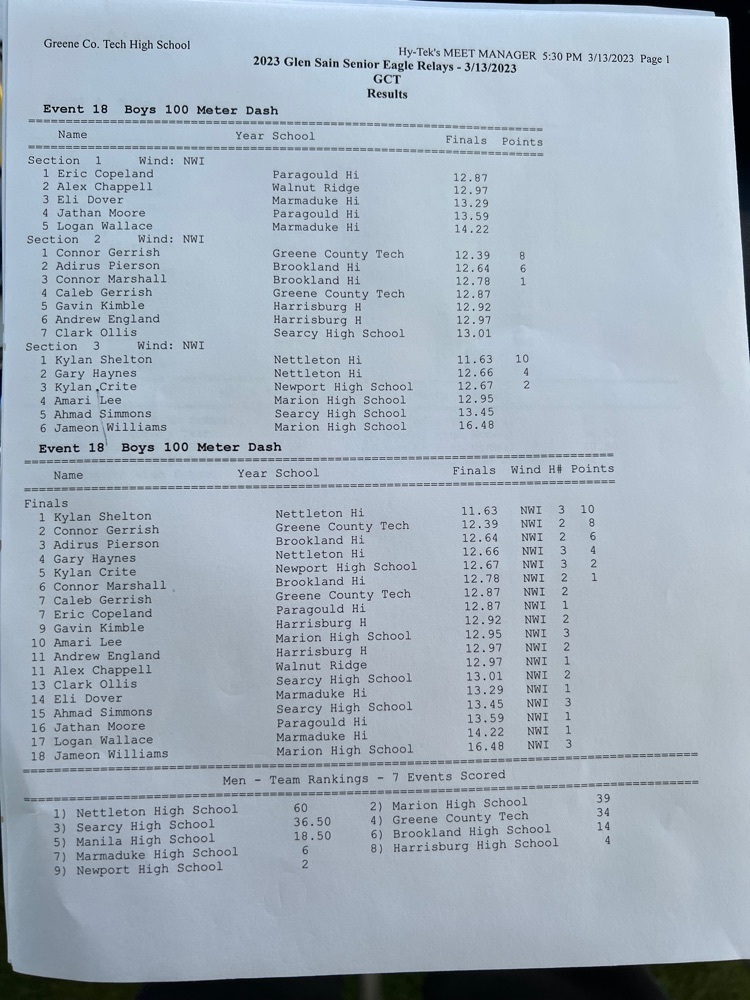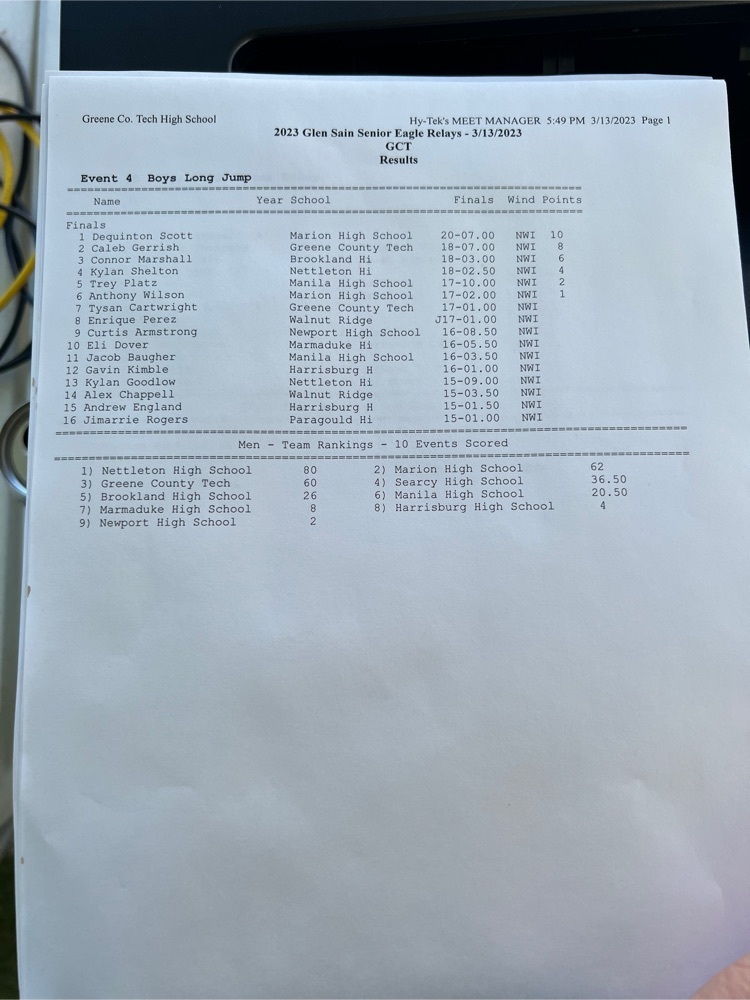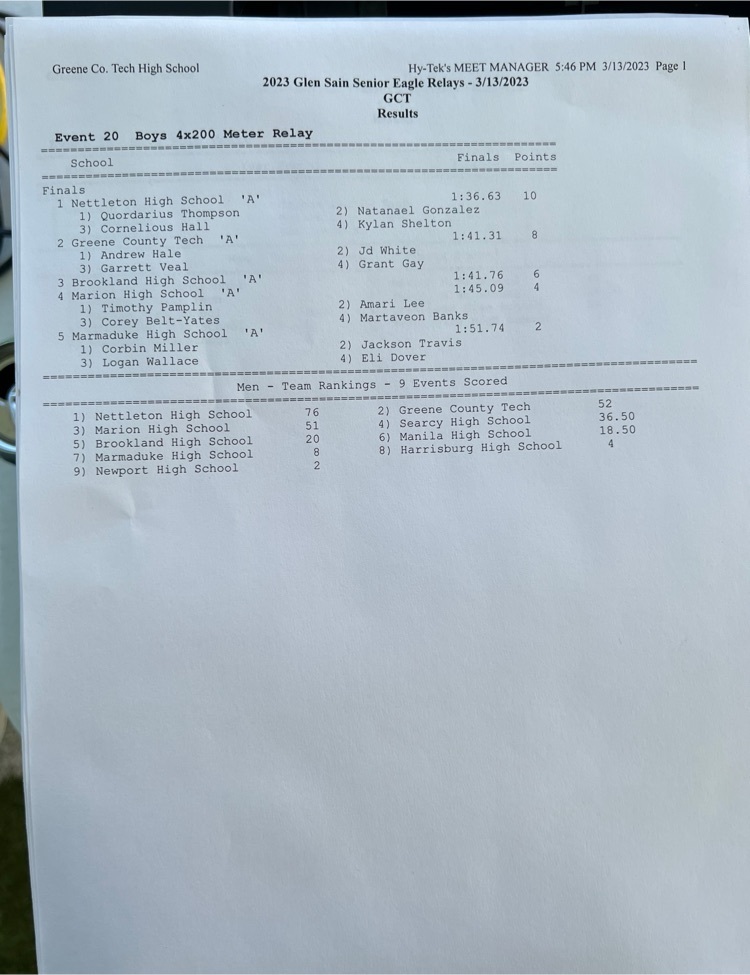 Last week before Spring Break trips and rest. Let's have a great week!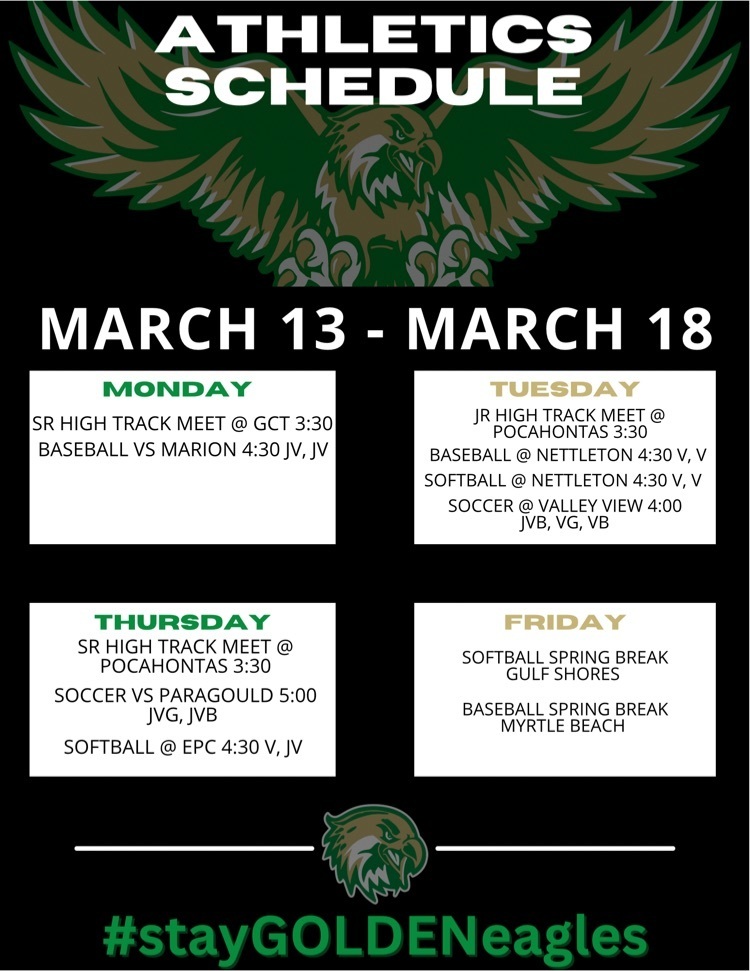 Lady Eagles fall in PK's 3-1 to Jonesboro. What an awesome match!

0-0 at end of regulation for the Lady Golden Eagles against Jonesboro. We will now enter 10 minute halves sudden death.

Varsity Boys Golden Eagles take the last match of the tourney beating Westside 4-0.

Lady Golden Eagle soccer will play in the finals today of the Paragould tournament at 6:30! We are so proud of y'all ⚽️. Let's go finish it off with the championship!

Varsity Girls GCT - 3 Batesville - 0 Final

Varsity Boys Soccer GCT - 2 Batesville - 1 Final